Skating rink at Springer Market Square remains open to public
It was the nature of… well, nature, and not that of the COVID-19 pandemic, which resulted in the skating rink at Springer Market Square in downtown Kingston being closed for a few days last week.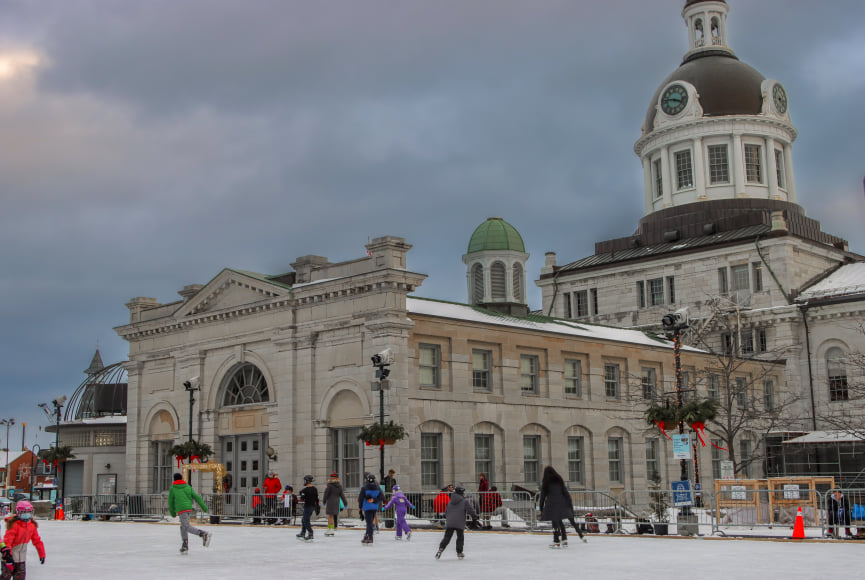 The skating rink, which saw much activity on Monday, Dec. 20, 2021, remains very much open to the public for use, providing that the weather is such that it doesn't impact the ice quality too much, the City of Kingston conveyed.
The well-loved skating rink ended up closed during the unseasonably warm weather Kingston received, which resulted in the rink being "too warm to hold ice," the City of Kingston said on Monday, Dec. 20, 2021. Due to the timing of those closures coinciding rising COVID-19 case numbers in the area, as well as the announcement of new COVID-19 restrictions for the region, resulted in many Kingstonians being confused as to whether or not the rink would be available for use moving forward. And although it is open, it is open with restrictions as a result of the current pandemic situation, the City relayed.
The following are the guidelines currently in place for skating at Springer Market Square, which are subject to changes moving forward:
Mandatory face masking is to be employed both on and around the ice surface
Users are to physically distance from anyone outside of their household
There is a capacity limit of 25 skaters at any one time
Additionally, the City of Kingston has installed barrier fencing in order to control capacity limits more efficiently, and signage of these guidelines has been posted heavily in the area.
So, if you're looking for some outdoor activity and are ready to brave the colder temperatures to come, the public skating at Market Square remains an option at this time. That is, of course, providing Mother Nature maintains more seasonable temperatures to maintain the ice.