UPDATE: Kingston man facing charges after multi-unit arrest in South Frontenac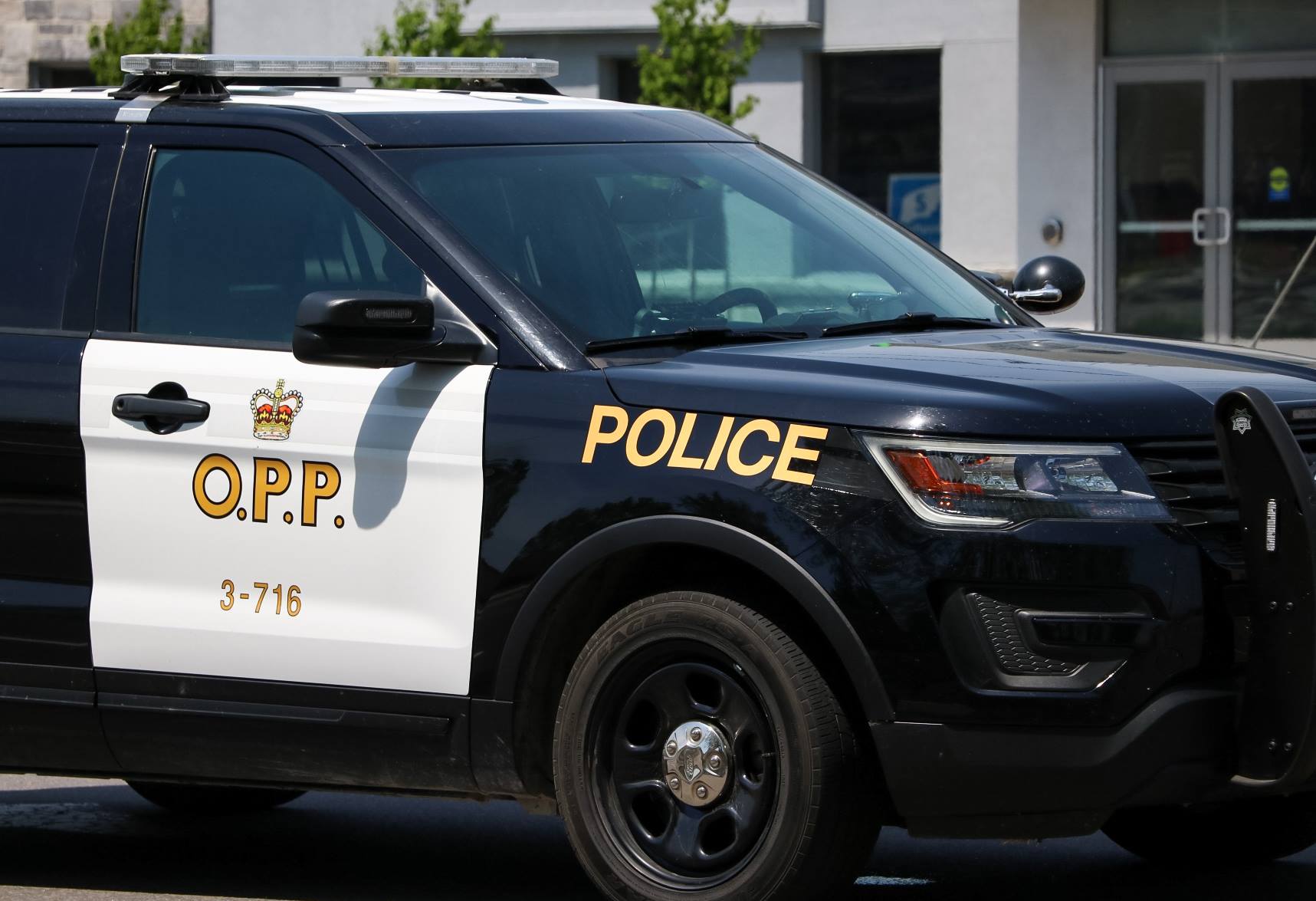 UPDATE (Monday, Jan. 31, 2022):
Officers of the South Frontenac Detachment of the Ontario Provincial Police (OPP) and East Region Community Street Crime Unit (CSCU) have been conducting an ongoing investigation regarding break & enters and thefts in the Frontenac Townships.
Austin Schomberg, age 34 of Kingston, Ontario was arrested on Thursday, Jan. 27, 2022, on the following charges.
Break, Enter a dwelling house with intent to commit indictable offence – four counts
Possession of Weapon for Dangerous Purpose
Possession Property Obtained by Crime Under $5,000 – in Canada – three counts
Theft Under $5000 – seven counts
Unauthorized Possession of a Firearm – two counts
Unauthorized Possession of Weapon
Knowledge of Unauthorized Possession of Weapon
Possession of a prohibited device or ammunition
Occupant of Motor Vehicle knowing there was Firearm
Fail to Comply with Probation Order – 11 counts
Failure to comply with release order – other than to attend court – six counts
Schomberg remains in custody with a scheduled court date on Tuesday, Feb. 8, 2022, at the Ontario Court of Justice in Kingston.
The OPP would like to remind the public not to leave firearms at their seasonal cottages and ensure that all firearms are properly stored in their residences. Details about the original investigation can be found in our earlier coverage, below.
Original Article:
When the Frontenac County Detachment of the Ontario Provincial Police (OPP) began investigating a report of mischief to property late last month, little did they know it would end with four OPP units engaged in a swift foot chase.
But that is precisely what happened after the Frontenac OPP began that investigation on Friday, Nov.19, 2021. The report indicated the property in question was in South Frontenac, the OPP said in a press release on Thursday, Dec. 9, 2021.
As the investigation continued, an arrest warrant was issued for Austin Schomberg, 34, of Kingston. As a result, two and a half weeks after the initial report was files, the wanted man was arrested on Wednesday, Dec. 8, 2021—but it didn't happen that simply.
The arrest involved a "short foot chase" in Inverary, South Frontenac, the OPP said, which brought together officers from the Frontenac Detachment of the OPP, the OPP Tactical Response Unit, The OPP Canine Unit, and the OPP East Region Community Street Unit. The combined efforts of these units resulted in the eventual take down and arrest of the wanted man.
The investigation concluded with Schomberg facing the following Criminal Code charges:
Possession of break-in instruments
Four counts of possession of property obtained by crime over the value of $5,000 (in Canada)
Mischief over $5,000
Two counts of mischief under $5,000
Four counts of failure to comply with a Probation Order
Careless storage of a firearm, weapon, prohibited device, or ammunition
Possession of a weapon for dangerous purposes
Two counts of unauthorized possession of a weapon
Being the occupant of a motor vehicle knowing there was a firearm inside
According to the OPP, Schomberg was remanded into custody at a bail hearing on Thursday, Dec. 9, 2021, and is scheduled to appear in the Ontario Court of Justice in Kingston on Thursday, Dec. 15, 2021.