Letter of thanks to the young man working at the Square rink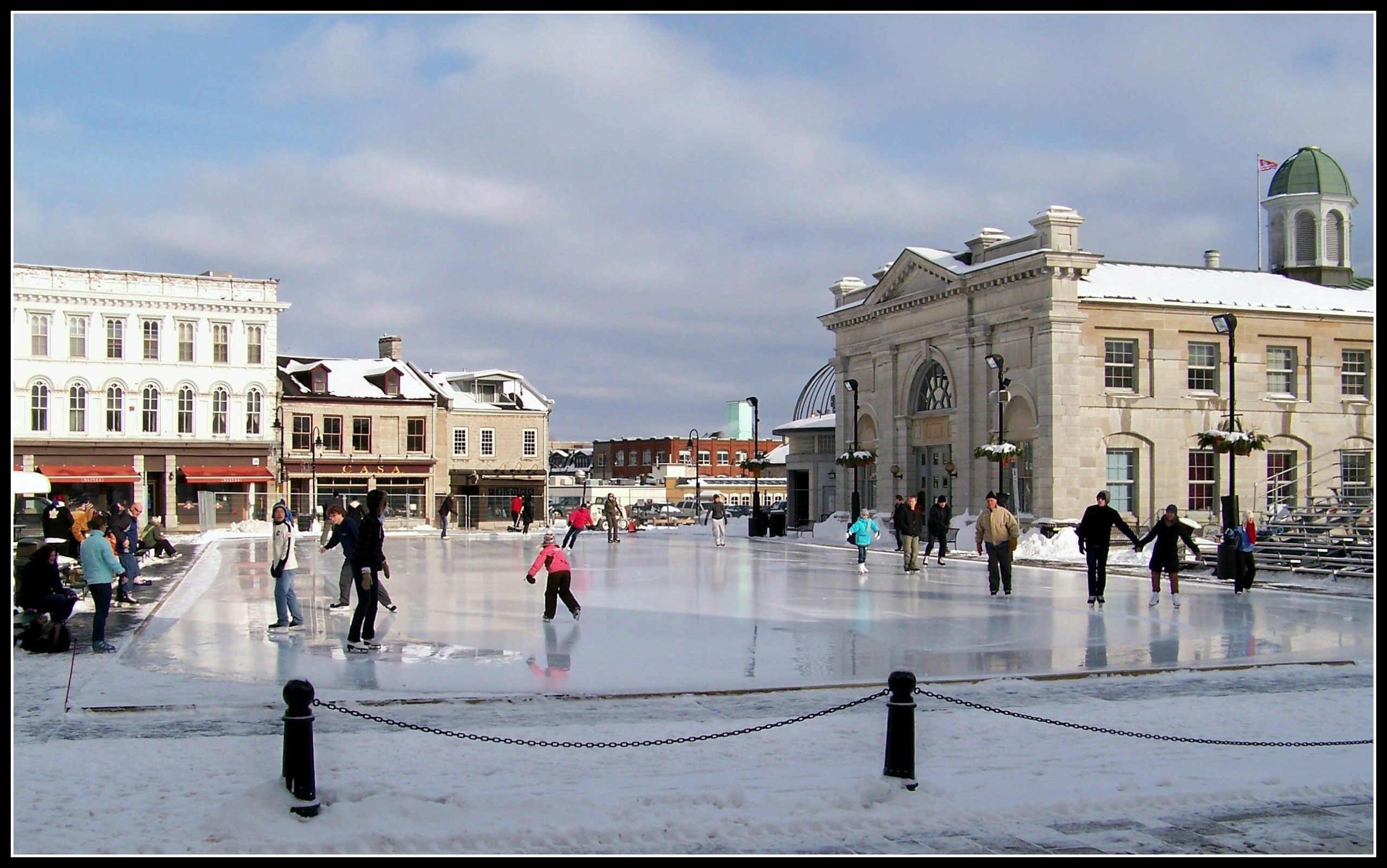 The following is a submitted letter to the editor regarding the actions of one of the City of Kingston employees that tend to the skating rink at Springer Market Square. He is one of the many City employees that wear the orange vests and shovel snow from the mats at the rink entrances and exits, help to guide skaters and limit numbers on the ice, and generally provide assistance and direction for those using the rink to enjoy some safe, outdoor activity during the COVID-19 pandemic. The particular instance outlined in the letter took place on Tuesday, Jan. 26, 2021.

We know it wasn't easy — those who saw you help the intellectually and physically disabled man into skates, then walk with him slowly, oh, so slowly, from the bench to the entrance of the rink. He wouldn't step on, leaning on you and the metal gate. The ice was frightening to him, that shining, slippery element the rest of us gliding like birds around the rink were enjoying. He wouldn't step on after you helped him get his feet into those skates and walk the rubbery path. He clung to the gate and started swearing. Others tried to help. You coaxed. Once the refusal was clear, you helped him walk back, so carefully and slowly, helped him take the skates off — the hard labour, the shouting at you through the mask. He kept swearing, gesturing. He was beside himself.
I asked one of the young women along the side about the situation — yes, you were one of theirs, a City employee working with them, she said. And the Kingstonian you were helping had been coming by the rink every day, watching the skaters, expressing longing to be one of them. So, you brought the skates and the helmet yourself, offered them to him and helped him, then were cursed at with frightened fury.
 You must have felt that no good deed goes unpunished, that morning. But once he was safely in his boots and you had stowed the gear away, you took a few rounds around the ice yourself, breathing in the cold sunshiny air, and got back to work. Unaware, you reminded everyone on the ice that whatever and whoever we are tempted to lose patience with, we can surely count to 10 and keep going. We might have to count much higher than that.
Whatever you were feeling — frustration, embarrassment, maybe a little despair — your kindness and resilience were splendid.
We saw you.

Dr. Chantel Lavoie
Royal Military College