#ygkChallenge: Get Organized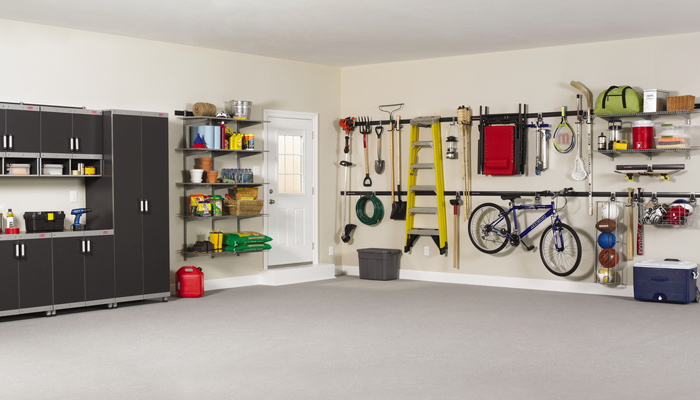 Welcome to Kingstonist's weekly challenge, dare, resolution or whatever you prefer to call it. Each week we establish a new and ambitious community goal, encouraging our readers, followers, friends and families to step out of their comfort zones and do something great, and hopefully a little out of the ordinary. Consider this your official and personal invitation to join us in completing a small but meaningful achievement. By taking part in this community-wide initiative, we hope to make Kingston a slightly better place to live, work and play. And of course, we also hope that you will feel proud of your contribution and achievement.
This week's challenge encourages you to:
Get Organized! With New Year's resolutions on our minds, many of us have resolved to eat and drink less, exercise and read more, and so on. Experts believe that aspirations of getting organized are the second-most popular New Year's resolutions pledged by people in the dying hours of NYE. This lofty goal can range from tackling clutter around the house to rejigging a filing system (digital or otherwise). Strategies and best practices associated with efforts to get organized suggest that we should develop an overall plan, start small (ie pick a drawer) and try not to do too much at once (ie 15 minutes a day).  As our household emerged from the recent holidays, we were faced with Christmas decorations, newly opened gifts and other bits that were creeping into our free space.  We met the clutter head on by clearing out and re-organizing the pantry, yielding two bags worth of non-perishables for the local food bank, then moved to the closets where we created more efficient use of space and a few extra donations to local charities. While we've still got a lot of work ahead of us, and admittedly the chore of organization is one that will never go away, the immediate results are positive signs that our efforts are on the right track.
Sign up and commit to completing this week's challenge by commenting below with an "I'm in", "challenge accepted", "en garde" or something along those lines. Further, help us spread the word via Twitter and Facebook by sharing the link and encouraging the participation of your friends and family. By joining together in our weekly challenge, we hope to accomplish big and positive things for our community.
Thanks to Rubbermaid for the photo associated with this week's #ygk challenge.