Wolfe Island Ferry narrowly avoids cancellation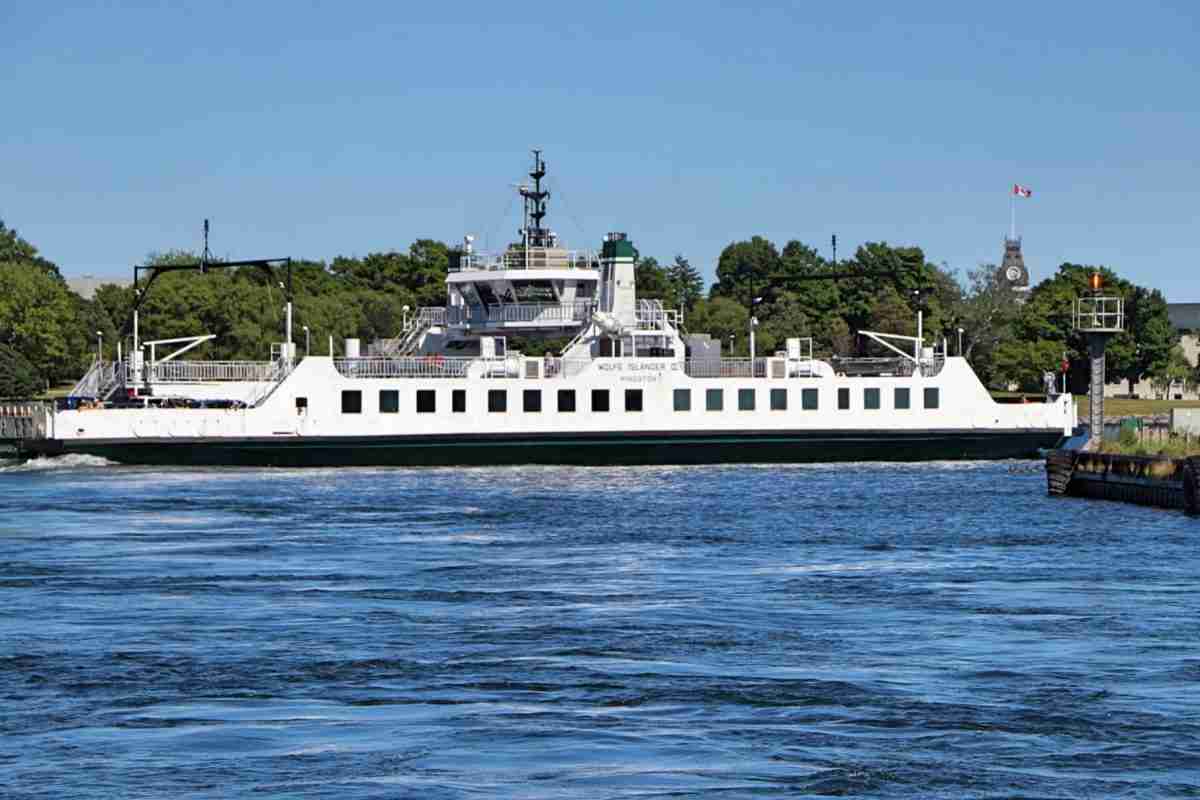 The Wolfe Island Ferry continues to have significant staffing difficulties this summer, narrowly avoiding a cancellation of services on Sunday, Aug. 7, 2022, due to a shortage of qualified staff members.
"Due to an unexpected staff shortage, the ferry will be out of service starting at 0800h Sunday August 7 and will resume at 1900h. The ferry will be available on short notice to respond to emergency services only. Efforts to secure staff continue and we appreciate your patience," the Ministry of Transportation of Ontario (MTO) initially announced shortly after midnight on Sunday morning.
About eight hours later, however, the MTO announced that a qualified staff member had been procured and that Sunday ferry service would be provided after all, albeit modified throughout the morning. "We have found a qualified crew member. The ferry will be running today, but off schedule this morning," the service said.
Over 1,000 people live on Wolfe Island and hundreds of others also depend on the ferry service.
As previously reported, the MTO service has had ongoing staffing issues over the course of the summer, but few answers on the cause, or possible solutions, have been forthcoming from the Ministry, despite numerous inquiries from the Kingstonist as well as township officials.