Winston Churchill Public School celebrates School Street pilot success
The Winston Churchill school community, School Street volunteers, and the Kingston Coalition for Active Transportation (KCAT) are celebrating a full school year of running the School Street program as elementary schools in the city enter their final week.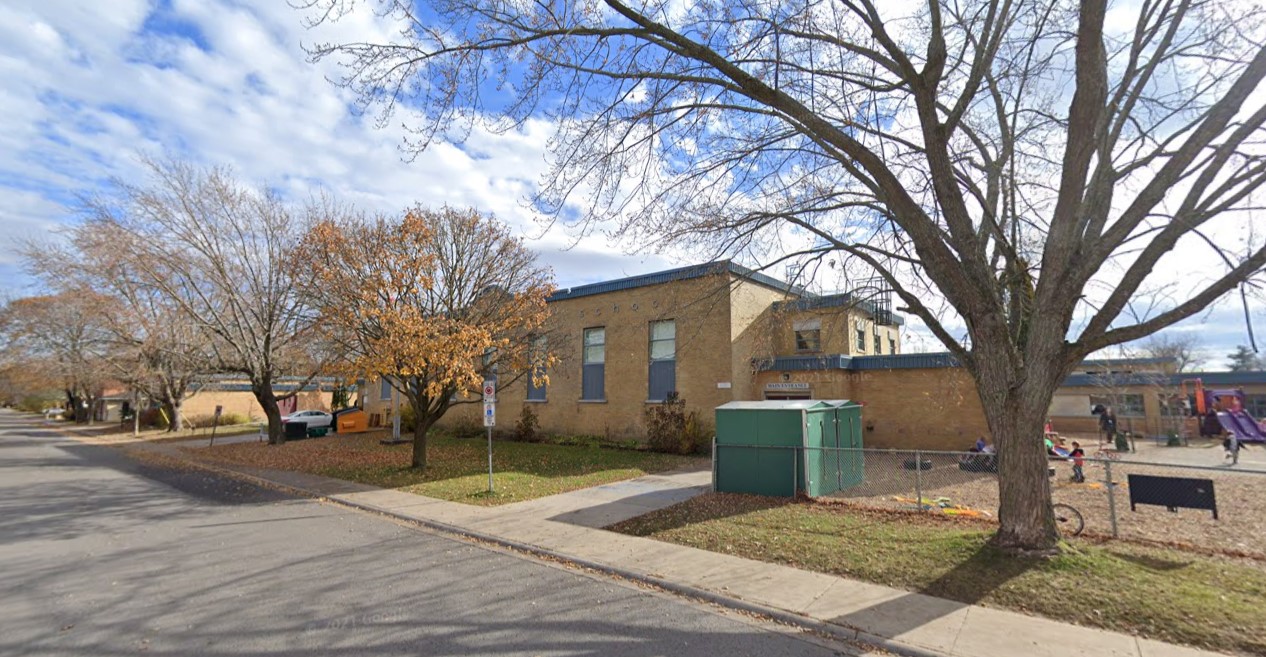 This week, the program becomes the first of its kind in Ontario to operate for an entire school year, and only the second Canada wide.
A news release from KCAT lists a number of benefits they say that School Street programs provide to students, teachers, parents, and local residents as follows:
• Provide a safer and calmer experience for children to come and go from school every day,
thus reducing risk of injury, stress, and anxiety among students;
• Foster opportunities for children to develop skills in independent mobility and active
transportation;
• Promote health and readiness to learn, by creating the conditions for children to engage in
physical activity as part of their journey to/from school;
• Promotes social cohesion among students and among parents, by creating space for
children and parents to informally interact outside the school; and
• Improve air quality and reduce noise pollution by eliminating traffic congestion around the
school.
Roger Healey, Chair of KCAT, says the idea for the program originated in the London borough of Hackney in England, where it was identified that a large portion of traffic at peak times had to do with parents dropping off or picking up their kids at school. 
After the pilot was tried at a couple of schools there, it became so popular it was adopted across the entire borough and eventually on a wide scale throughout London.
Healey says seeing the program be successful here, he hopes that Kingston and other cities in Canada might follow the same kind of progression. He says the School Street program helps not only to alleviate traffic around busy times in school areas, but also to make those areas safer as a whole.
"There's this paradox of parents think that it's too dangerous for their kids to walk to school, so they drive them to school," Healey said.
"And in doing so they contribute to the traffic problem and reason for doing so in the first place."
At Winston Churchill Public School, the School Street program sees a roughly 200m section of MacDonnell Street closed down to traffic from between Hill Street to Earl Street for up to thirty minutes before and after school. Residents can go to and from their home as they please, but during these short windows are required to be chaperoned in and out of the area by a volunteer at walking speed. 
The closure used to occupy a larger space, extending almost double the length down to Union Street as well as closing Hill Street. Healey said that changed after about six weeks, with some residents feeling they were far enough away that it wasn't needed, that extra space meant requiring more volunteers, and that shortening the length of street closure has still had the same desired impact. 
Winston Churchill, unlike some schools in the area, only has one school bus regularly travelling to and from school, so Healey said that really didn't need to be factored into the pilot for the school. He says that he doesn't think school buses would complicate things at other schools very much, and that drivers would likely welcome the School Streets as something that makes their job easier.
"We could have dealt with buses, but it was one less issue we had to deal with at Winston," Healey said.
"I think [bus drivers] would welcome an opportunity to get into a school area without cars whipping in and out, because cars are the hazard, really."
From the get-go, Healey says, running the program for an entire year has been an ambitious plan that couldn't have been accomplished without all the dedicated volunteers. Around 50 total volunteers have been a part of the project, and Healey said a number of Queen's students who live in the area have stepped up and played a role in the success of the pilot. 
Now, Healey says KCAT hopes to see the program not only extended at Winston Churchill, but expanded to other schools in the city.
The release shared by KCAT says that the City's School Pedestrian Safety Group and City staff have recommended the renewal and expansion of the program for the 2022-23 school year, and recommendations are expected to be presented to Council in early July. 
This afternoon, Monday, Jun. 27, 2022, the street will be closed for a slightly longer stretch of time (3:15 to 4:30 p.m.) for a celebration to be held by the Winston Churchill Community, KCAT and volunteers.
Owen Fullerton is a Local Journalism Initiative reporter in Kingston, Ont. The Local Journalism Initiative is funded by the Government of Canada.