Windsor resident charged after crashing stolen vehicle, entering home in Loyalist Township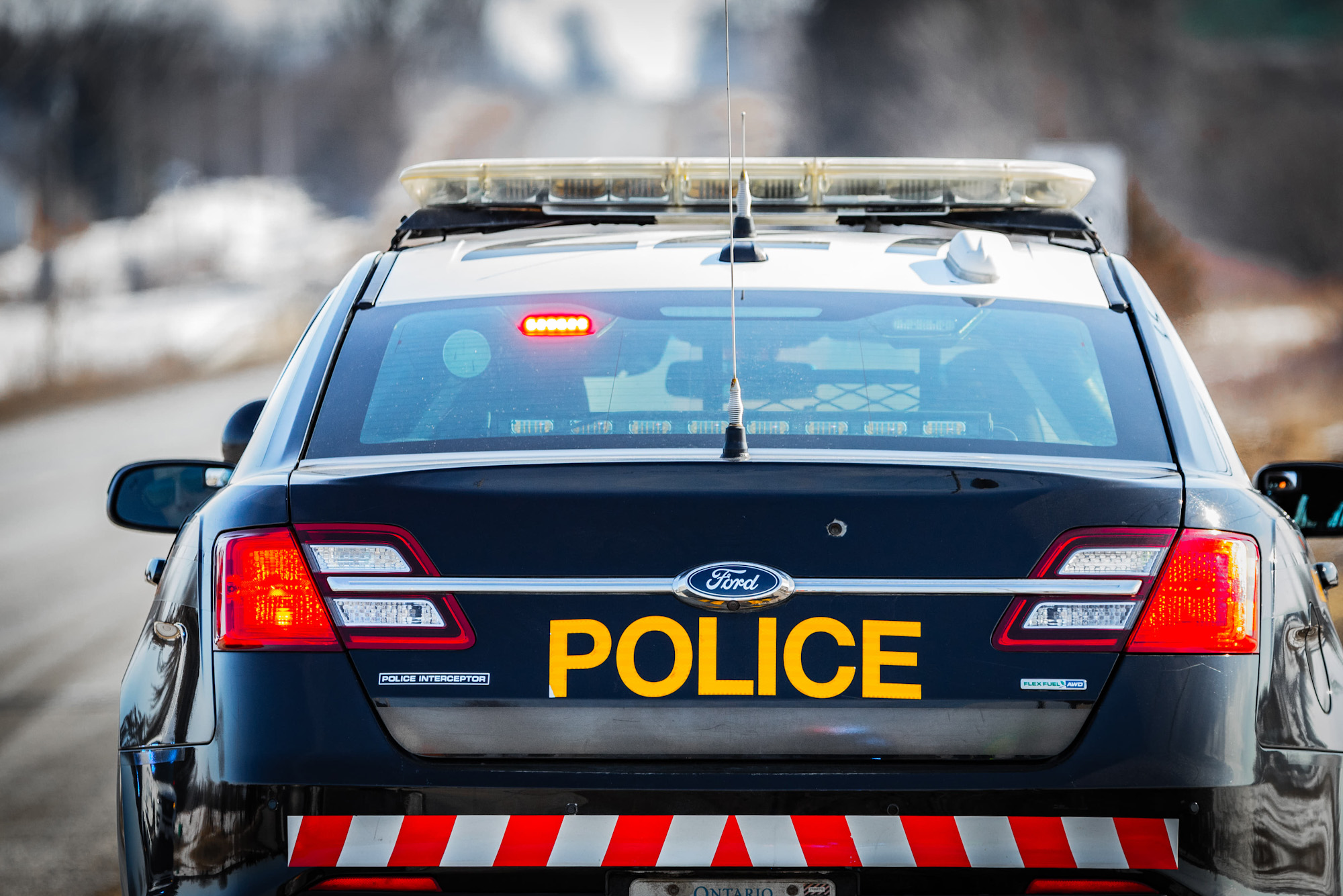 One young driver is facing 11 charges after they led police on two chases while travelling through the Kingston area, and used a residence in Loyalist Township to evade police.
Police only became aware of the driver after a complaint about his driving on Highway 401 was made to the Ontario Provincial Police (OPP). But it was crashing the stolen vehicle he was driving – and subsequently hiding out at a nearby residence – that led to his eventual arrest.
At approximately 11:35 a.m. on Wednesday, Feb. 22, 2023, officers responded to a traffic complaint on the eastbound lanes of Highway 401 in Tyendinaga Township. When the driver in question was observed, officers initiated a traffic stop, however, the driver sped off at "a high rate of speed," according to a press release from the OPP on Thursday, Feb. 23, 2023.
Investigating officers then found that the vehicle in question was, in fact, stolen, and continued their attempts to locate the driver. Those officers then received notice that a single vehicle collision had occurred at Maple Road and Old Wilton Road in Loyalist Township. A witness in the area, who called the incident in to police, also reported they had seen the driver of the vehicle fleeing from the crash on foot, according to the OPP.
Police then attended the site of the crash, where the vehicle had collided with a tree, at which point it was determined that the crashed vehicle and the vehicle that had fled from police earlier in the day were one and the same. During their investigation, officers were notified that the suspect was "potentially at a residence nearby," the OPP said.
As a result, Mohammed Hashim, 18, of Windsor, Ont., was located, arrested, and charged with the following:
Dangerous operation of a motor vehicle
Flight from a peace officer
Possession of property obtained by crime valued at over $5,000
Unlawfully entering a dwelling house (residence)
Performing a stunt while driving a motor vehicle – excessive speed
Failure to stop for police
Failure to remain at the scene of a collision
Driving while under suspension
Failure to properly wear a seatbelt
Driving a vehicle with cannabis readily available
Possession of unmarked fine cut tobacco
The accused was held in custody pending a bail hearing. The OPP did not disclose when that bail hearing would occur.
Kingstonist has inquired with the OPP as to where the vehicle was stolen from, if the accused broke into the residence he was located at, and what time the accused was eventually arrested. This article will be updated if/when more information becomes available.