Who is "Napanee John Doe": The unidentified murder victim and the theory linking his death to an Ontario serial killer
In the fall of 1989, the body of a South Asian man was found in the ditch alongside County Road 14, just outside Enterprise, Ontario. He was bound and gagged, and police determined that his body had been abandoned at the roadside some two weeks before he was discovered. But perhaps most important – and the thing still nagging detectives over 30 years later – is the fact that he was someone's son, someone's friend, someone's coworker. He was someone, and yet his identity in death remains unknown.
For those police officers who have toiled with the case, for many local residents who have wondered about it since, and for the scores of internet sleuths who have theorized that the man could have been a victim of serial killer Bruce McArthur, the hope is that new modelling by an OPP reconstruction artist will light a fire under the cold case and lead to more information answering the primary question: who is "Napanee John Doe"?
The new facial approximation was created by OPP Forensic Artist, Detective Constable (Det. Const.) Duncan Way, who provided some details about the information that he needs when creating a good likeness of an individual based on their remains.
"3D facial reconstruction will take somewhere around 60 hours, maybe a little bit more, maybe a little bit less," he explained. "It really depends. The information I need in order to complete one is pretty minimal. I need to know their ancestry, I need to know age, and I need to know sex. Those are sort of the three things that relate most to someone's appearance."
"For this particular investigation, I received the basic information of ancestry, which was South Asian," Det. Const. Way observed. "I received his age approximation, which was 35 to 55 years, and that he was a male person, as well. Like most cases, I receive photos from the original crime scene. I receive clothing photographs, all the photos and files that would be related to the case I'm in receipt of."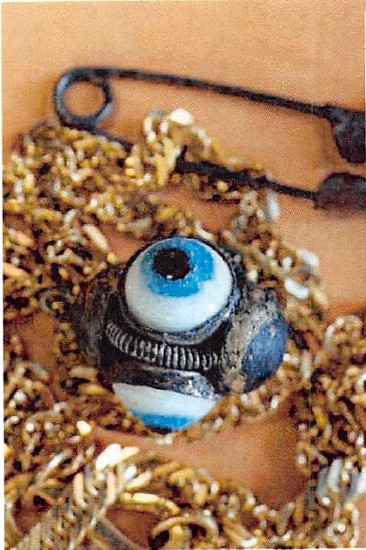 The Ontario forensic pathology service had a genealogical DNA profile created for "Napanee John Doe," which confirmed that he was of South Asian ancestry.
A police officer for many years, Det. Const. Way adapted his artistic talents to the specialty support service.
"It was really luck of the draw for me. I was working as a forensic investigator, and I had an ability that could help serve the public through the OPP. Forensic art is really about creating investigative tools and investigative leads in criminal investigations," he said.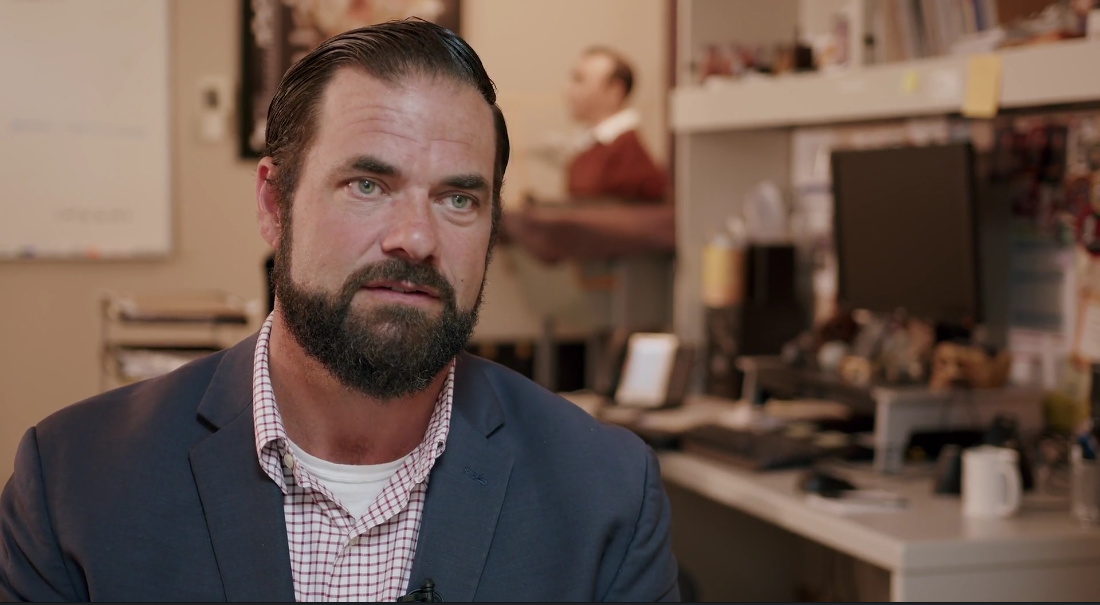 Detective Constable Way said that facilitating the identification process is a crucial aspect of solving cases. "I mean, there really is only one [goal] and that's to identify people. So, whether we're trying to identify a suspect in a crime, or whether we're trying to identify unknown remains, my whole objective is identifying people."
Profile of a victim?
While the focus of the investigation is identifying "Napanee John Doe," the OPP admitted they are pursuing the possibility that the man may have been a victim of Ontario-based serial killer Bruce McArthur. This theory has been widely suggested by online true-crime fanatics, some familiar with the McArthur case, and many people in the Stone Mills Township and Napanee area who assert that the unidentified victim fits the profile of those who died at McArthur's hand.
McArthur was arrested in 2018 on charges of stalking and killing men in the Toronto neighbourhood of Church and Wellesely (often known as the Village), and subsequently pleaded guilty to eight counts of first-degree murder. However, because McArthur's murders were committed over many years, and he was only apprehended at the age of 66, there remains speculation that McArthur was killing men long before his capture in 2018. If so, there could be other possible victims who are still unknown.
After McArthur's arrest and conviction, police re-opened more than two dozen cold case murders from the Village, dating back to 1975. McArthur targeted primarily middle-aged gay men of colour, usually of South Asian, Persian, or Arab descent, some of whom were leading double lives in Toronto's LGBTQ+ community. Journalist Justin Ling covered the story from the disappearances to the arrest, and created a podcast called "Uncover: The Village" on CBC to shed light on these long-forgotten unsolved murders.
Asked whether the questions and suspicions of dedicated amateur sleuths online were the impetus behind the reinvigoration of the investigation into the murder of "Napanee John Doe," Detective Inspector (Det. Insp.) Serge Acay said, "Well, I know exactly what you're saying, and it has been part of the consideration."
"Obviously, I don't want to get into specifics," he said following the release of the newly-constructed 3D modelling. "We don't want to speculate too much."
The same day, Thursday, Mar. 31, 2022, a resident who lived close to where the unidentified body was located offered information that suggested yet another possible link between the case and McArthur.
According to trial testimony, McArthur used "ligature strangulation" to kill his victims and took hundreds of pictures of men after they had been killed, with a rope around their neck, cinched with a bar. In an eerie parallel, the neighbour — without prompting or mention of McArthur's methods — mentioned that the body had been found "with wire on it." The woman has asked to remain anonymous.
McArthur is currently serving life in prison at Millhaven Institution with no eligibility for parole for 25 years. He will be eligible to apply for parole at the age of 91.
Det. Const. Acay could not reveal much detail about the cause of death, but stated that at the time of the discovery of "Napanee John Doe," it was listed by forensic investigators as "undetermined." He noted that his main objective, as always, is to find peace for the victim and their family: "[The aim of] what we're doing right now is hopefully identifying this person… because we don't want to speculate. So, [our number one priority] is to give this male his name back and his identity back… And then, of course, from there, we're hoping that will lead to further investigative leads, and we can find out what happened to him and who did this to him."
As the investigation continues, it is hoped that giving a new face to this victim of a decades-old crime will help his family and friends find closure, and lead to the arrest of his murderer.
Anyone with new information on the case can call a dedicated missing persons hotline toll-free at 1-877-934-6363 (1-877-9-FINDME) in Canada, or 1-705-330-4144 from outside Canada. Information can also be submitted by e-mail at [email protected].
The Government of Ontario is offering a $50,000 reward for information leading to the arrest and conviction of the person(s) responsible for the death of this still-unidentified victim.