Wentworth murder trial verdict delayed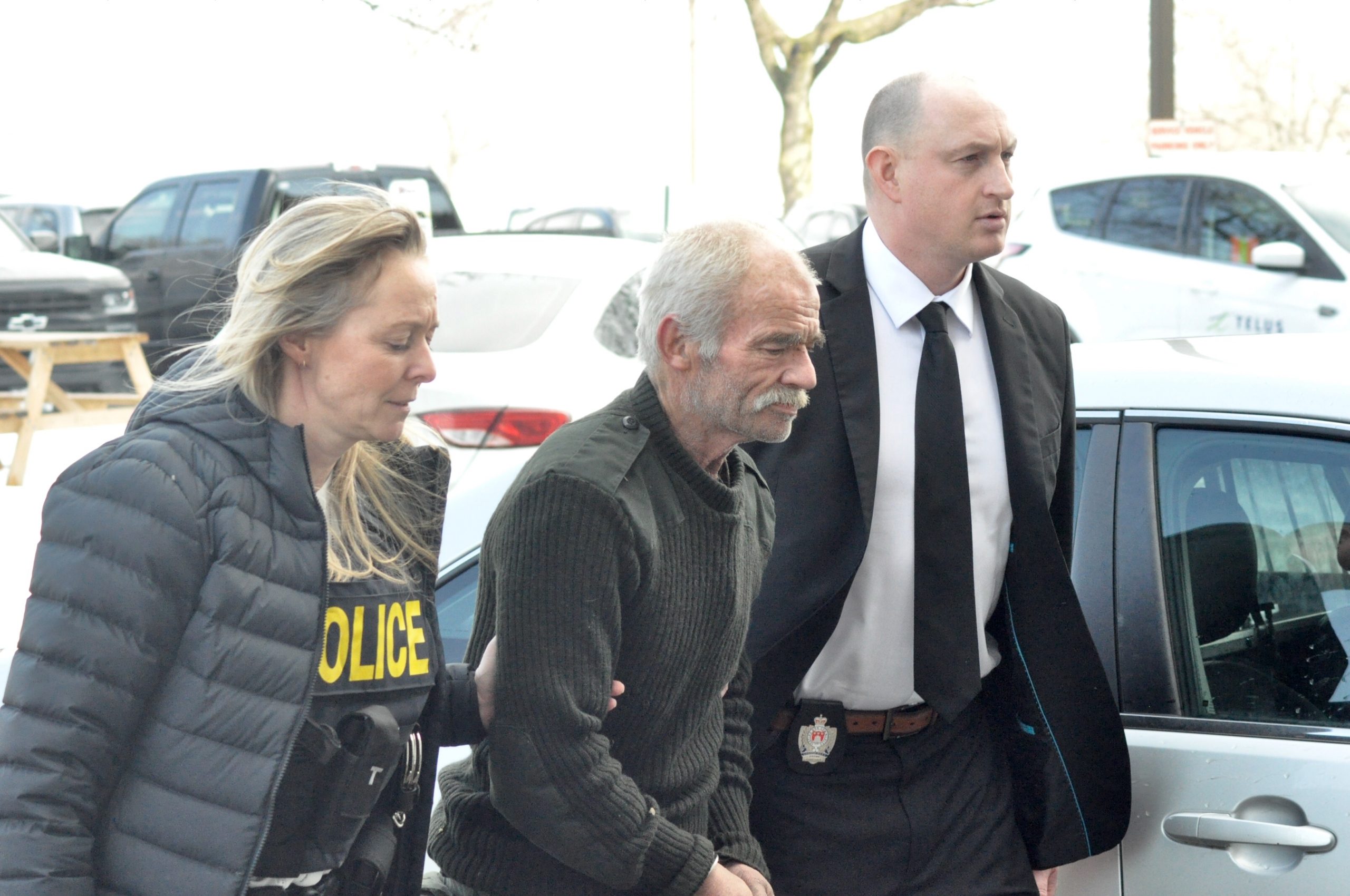 Accused murderer, armed robber, and car bomber Michael Wentworth appeared via Zoom video conference before Justice Laurie Lacelle of the Superior Court of Justice at the Frontenac County Courthouse on Thursday, Jan. 19, 2023.
Wentworth is charged with the murder of Richard Kimball, the murder of Stephen St. Denis, the manslaughter of Henrietta Knight, arson in the form of a car bombing, and robbery of a Toronto-Dominion (TD) bank. All the offences are alleged to have occurred between June 1995 and October 2001.
Originally Justice Lacelle was to have begun reading her verdict decision into the record on Thursday. However, after some difficulty with sound and video, during which defence attorney John Kaldas quipped that his onscreen image looked like 1980s television character "Max Headroom," Justice Lacelle addressed Wentworth: "Mr. Wentworth, I trust you've been given the information, sir, that there's been a change in the schedule for the judgment?"
"Yes, I have," Wentworth replied via video link from Quinte Detention Centre in Napanee. Wentworth wore an orange t-shirt and a medical mask that was pulled down below his nose and mouth.
"Fortunately," said Justice Lacelle, "it's not much of a delay. It will be next week: next Thursday and Friday, January 26 and 27. Counsel, I apologize for the change. Scheduling proved more difficult than we expected… I appreciate that it probably meant some reorganization of your schedule… Please pass on my thanks for everyone's understanding in rearranging the day."
Neither the Crown nor the defence, given the opportunity to speak, had anything to add. With that, Justice Lacelle called for the proceedings to resume next Thursday, Jan. 26, 2023, at 10 a.m. in person.
Wentworth's trial lasted 27 days, beginning on Tuesday, Sept. 13, 2022 and ending on November 25, 2022, at which time Justice Lacelle predicted it would take her two days in January to read her decision into the record.
Kingstonist will provide further coverage of the Wentworth verdict next week.