Wentworth murder trial continues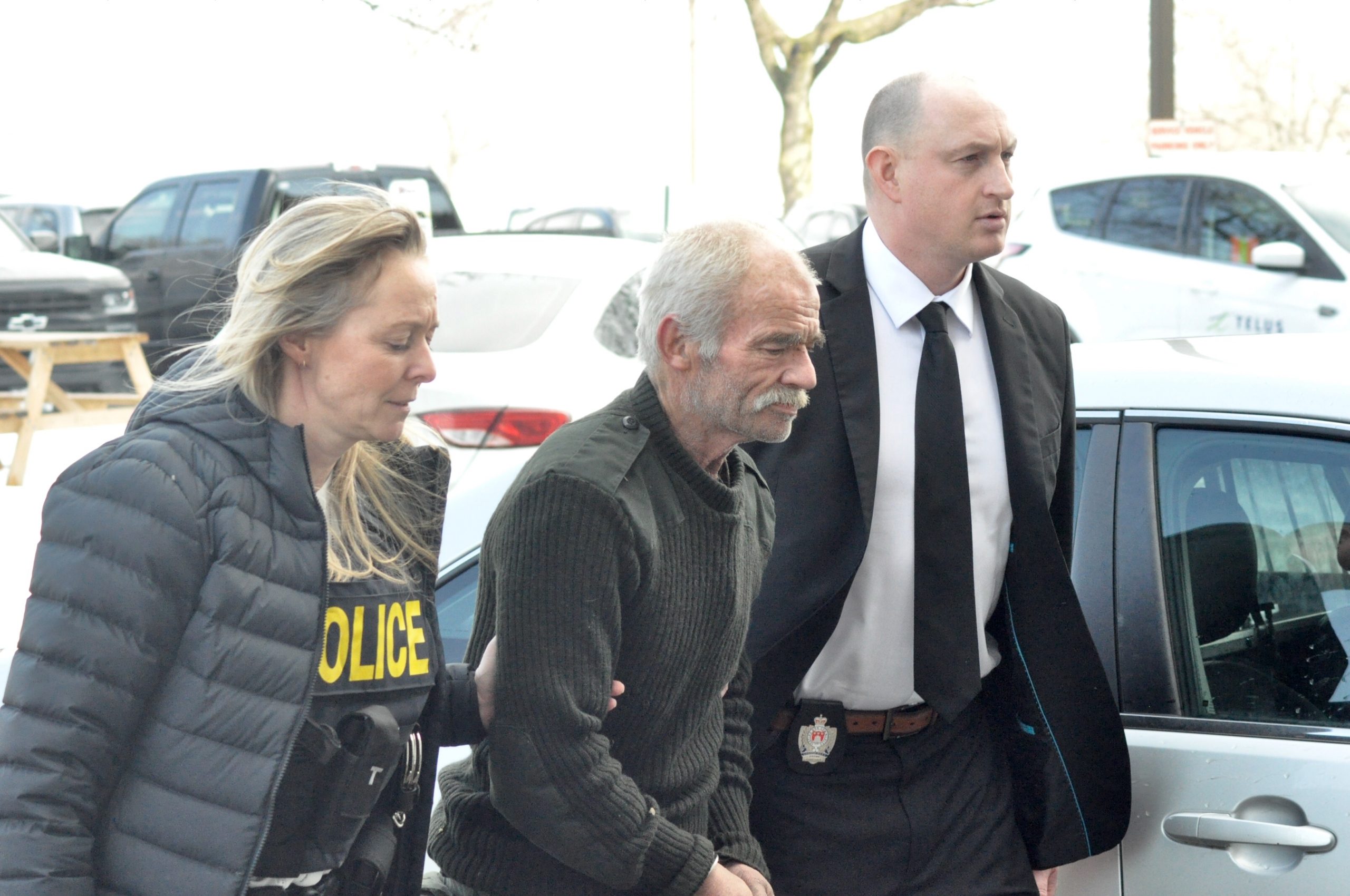 The historical murder trial of Michael Wentworth, aka Michael Verney, continues, with the presiding judge reviewing, and approving, key pieces of evidence which had been challenged by defense attorneys.
Wentworth was arrested in 2019 for the alleged murders of three Kingstonians, Henrietta Knight, Richard Kimball, and Stephen St-Denis, which took place between 1995 and 2001.
"Nearly 24 years ago, a crime spree began with a violent break and enter which resulted in the death of an elderly Kingston woman. What followed would be two additional murders, a bank robbery, a suspicious fire, and even the use of an explosive device," said Antje McNeely, Chief of Kingston Police, at a joint OPP and Kingston Police press conference on Friday, Feb. 15, 2019, the day after Wentworth's arrest.
Earlier this year, in a pre-trial application, The Honourable Justice Laurie Lacelle ruled that utterances made by Wentworth during an undercover operation were admissible in the Crown case against Wentworth. The decision was released on Friday, Jul. 22, 2022.
According to court records, police approached a friend of Wentworth's and secured his cooperation as a police agent in their renewed investigation. This led to the involvement of an undercover officer, who befriended the police agent.
While an undercover police operation was not originally part of the investigation, the judge stated that police determined that the accused might be more willing to discuss his past crimes if it appeared that the police agent was still engaging in ongoing criminality.
The defense argued that the verbal communications obtained through the undercover operation may have come about through police misconduct or abuse of the accused, and as such should be inadmissible at trial.
According to Justice Lacelle, in Canada, police have developed what has come to be known as the "Mr. Big" technique. The technique employs the use of various ruses and deceptions by police. While the technique has been recognized as "valuable" and has led to convictions in many cases, confessions obtained by the use of this technique have raised various concerns.
Throughout the undercover investigation, Wentworth "would not stop talking when nobody was pressing him for any details about anything" during a simulated gun theft from a warehouse. According to court records, he told the undercover officer the following:
He once robbed an unnamed bank of its night deposits;
That he did this by making a "ram" on his bumper and that he "went right through the window";
That he had a singular partner during this offence;
That he got $140,000 and his partner's share was $80,000;
That he escaped from Hamilton Wentworth Detention Center by going over the wall;
That he had been involved in a significant grow operation that suffered a $1,000,000 loss as a result of a robbery;
How to make bombs, about which he said: "I've done a good one. . . it works good, I mean I'm serious it lifted his vehicle up".
The judge noted that Wentworth also voluntarily disclosed his involvement in the case of Henrietta Knight to the undercover officer, and regularly discussed his savvy and independence in committing crimes and getting away with them.
"The Crown has proved the threshold reliability of the statements," Lacelle stated. "The circumstances in which the statements were made do not raise reliability concerns. In any event, the evidence would be admissible having regard to the details given in the statements and the confirmatory evidence that is available to the Crown."
"I conclude that the Crown has met its onus in demonstrating, on a balance of probabilities, that the probative value of the accused's statements outweighs any prejudice associated with their admission at trial. There was no abuse of process in obtaining the statements…Consequently, the utterances identified by the crown are admissible at trial."
This is a developing story. More to come.