Water levels at LaSalle Causeway being 'closely monitored'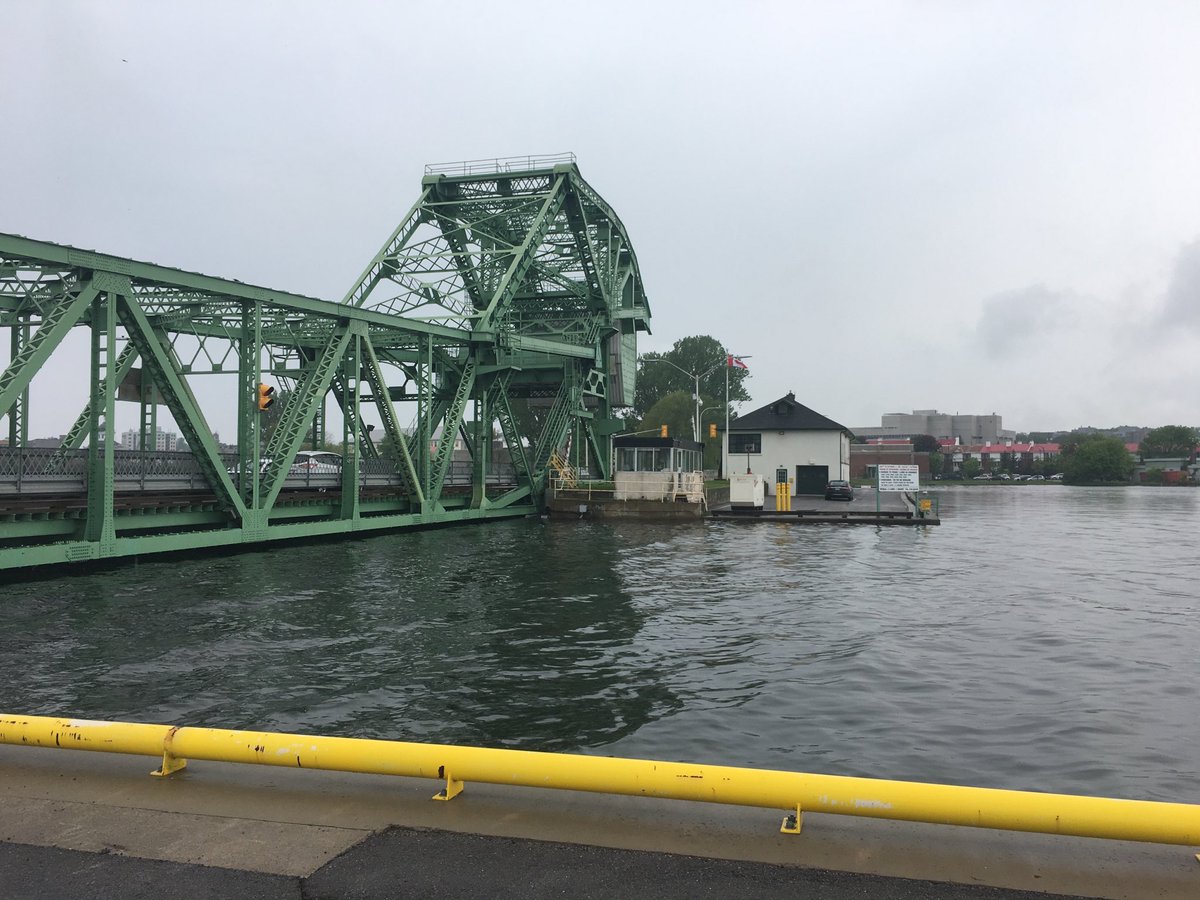 As spring continues to deliver wet weather, water levels have continued to rise, leaving many wondering how much higher the water can get before it begins to impact daily life in Kingston.
On Tuesday, Jun. 4, 2019, the City of Kingston closed the portion of the waterfront trail from Portsmouth Olympic Harbour to Lake Ontario Park due to Lake Ontario having surpassed the water levels seen in 2017 (read the full Cataraqui Region Conservation Authority updated Flood Warning Statement for today here).
Over at the LaSalle Causeway, Public Services and Procurement Canada is "closely monitoring the weather conditions and water levels" to ensure they are able to continue to operate the bascule bridge safely. If the water level gets too high, the bridge will have to close to marine traffic as a precautionary measure, as was done in May of this year.
"Currently, water levels are approximately 240 millimetres below the bridge deck. On top of water levels, there are many factors that are considered – mainly wind and wave action – before the decision is taken to cease bridge operations," said Charles Drouin, spokesperson for Public Services and Procurement Canada.
"We continue to monitor weather conditions and water levels closely and we will keep the citizens of Kingston and the authorities informed ahead of time should the causeway need to be closed."
As the flood warnings continue, the City of Kingston is offering sandbags to residents. Call 613-544-0000 to schedule picking up sandbags (proof of residency required upon pickup).
Kingstonist will continue to monitor the flood warning situation and update as new information becomes available.