Vollebregt addresses international enrolment suspensions at Alpha College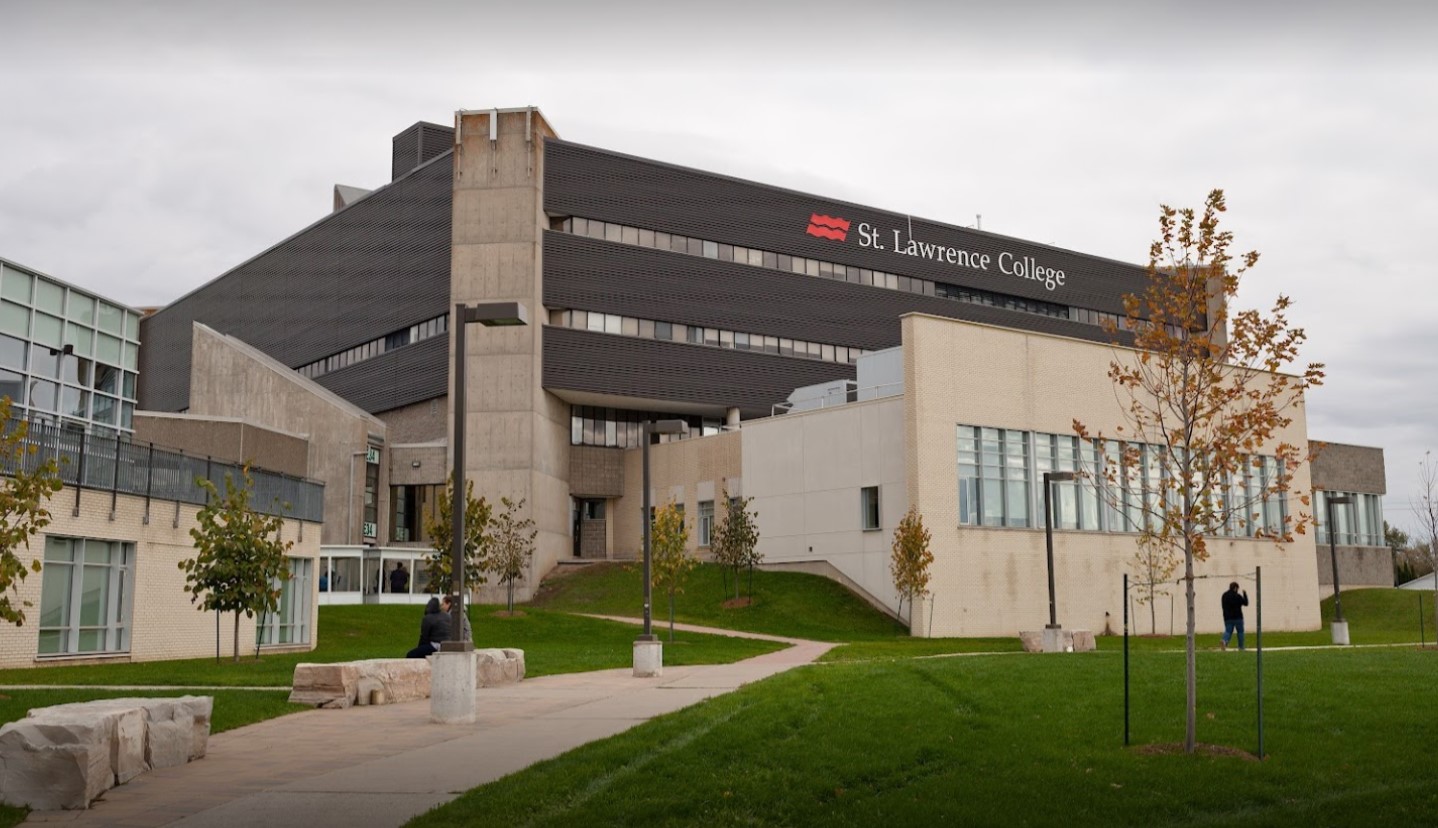 After more than 600 international students were left in limbo due to enrolment issues involving Alpha College, Glen Vollebregt, President and CEO of St Lawrence College (SLC), which partners with Alpha, said the issue has been resolved for a "majority of students."
As stated on its website, "Alpha College is a proud partner of [SLC]… Through this partnership Alpha and [SLC] offer international students diploma and post-graduate certificate programs."
In May of this year, hundreds of international students, primarily from India, started to have their enrolments suspended, meaning they would be unable to enter Canada ahead of the spring semester. However, according to Vollebregt, the issues have been largely resolved and most students have been able to take part in the current semester.
"SLC and Alpha are happy to confirm that the main concern noted about students not enrolled in the spring semester was addressed over the May holiday weekend and the majority of students with concerns (approximately 600) were enrolled, received their timetables, and have resumed studies," said the President and CEO in a statement issued to Kingstonist.
According to Vollebregt, a number of distinct factors combined to create a difficult scenario for students looking to enter the country and begin in-person learning, including "the sudden increase in the number of students able to study abroad as pandemic restrictions began lifting, and students having deferred studies during the pandemic that they wished to continue as soon as possible."
"The volume of requests and last-minute confirmations led to service delays and later-than-usual communication to students," added the college's President.
While the two institutions were able to sort out the matter for most students by the Victoria Day long weekend, some were unsuccessful in having their suspensions overturned and the colleges continue to work with them on an individual basis.
"There remain some cases where students missed the fee deadlines, have details to sort out related to their study permit, or were unsuccessful in completing a required class in their prior semester, which impacted their ability to enroll," noted Vollebregt. "Alpha College is working with individual students in that situation, on options available to them. It is important to note that individual circumstances are varied, and this is not a 'one size fits all' situation." 
As for whether international students should expect additional enrolment delays ahead of this September's fall semester, the President said the colleges continue to monitor the situation.
"SLC and Alpha are monitoring the processing of study permits and the potential impact delays in processing could have on the fall semester and our teams continue to communicate with students regarding the status of their files as more information becomes available."
Vollebregt added that SLC has worked with Alpha to provide additional support to impacted students, such as expanded service hours. "To ensure students are receiving timely support and those with questions for the fall are helped, Alpha is providing extended customer service through the weekends to ensure students connect with someone directly."
The President and CEO added that, while the college is taking the appropriate measures to mitigate future enrolment interruptions, changing circumstances should prevent similar issues in the fall.
"We expect as visa processing backlogs are cleared and students who had study plans interrupted by the pandemic now resume their programs, that the issue with the spring semester will not occur again," Vollebregt explained.
"Students can be assured that enrolment is monitored closely and the extenuating circumstances created by the lifting of pandemic restrictions should not impact future semesters."
While the issues created many challenges for students and administrators, Vollebregt reiterated SLC's commitment to its partnership with Alpha College. "Our partners [at] Alpha College have helped connect students with a quality education for close to 14 years, and we will continue working together to ensure people seeking an SLC credential are supported in achieving their academic goals."
The problem of enrolment suspensions highlights some of the concerns addressed in a 2021 report by Ontario's Auditor General, which found that colleges, including SLC, have demonstrated "a significant reliance on international student enrolment to subsidize the provincial costs of domestic students' education."
According to the report, "a high reliance on international student enrolment by public colleges poses risks outside of the Ministry's and the public college sector's control." In fact, the Auditor General predicted this very enrolment issue, as the report listed "the potential loss of a large number of students if individuals from one country were to suddenly not be able to obtain study visas or otherwise be restricted from entering Canada," as one of the risks associated with an over-reliance on these programs.
While the report highlighted many concerns surrounding the existing model, Vollebregt said the revenue generated by international students is vital to the college's budget.
"Tuition revenues from international fees allow colleges to continue investing in high-quality programs for all students. This is important as we recognize that education is an important pathway for people to take in making a new life in Canada, and that Ontario needs the incredible talent international students bring to careers [that] colleges prepare them to fill," he said.
"Ontario spends the least of all Canadian provinces on funding college education, therefore colleges in the province are responding by widening the net of where we draw students from. In real dollars, the revenue from grants and domestic tuition is about 13 per cent less than it was in 2007."