Kingston Police investigating vehicle break-ins in Kingston west end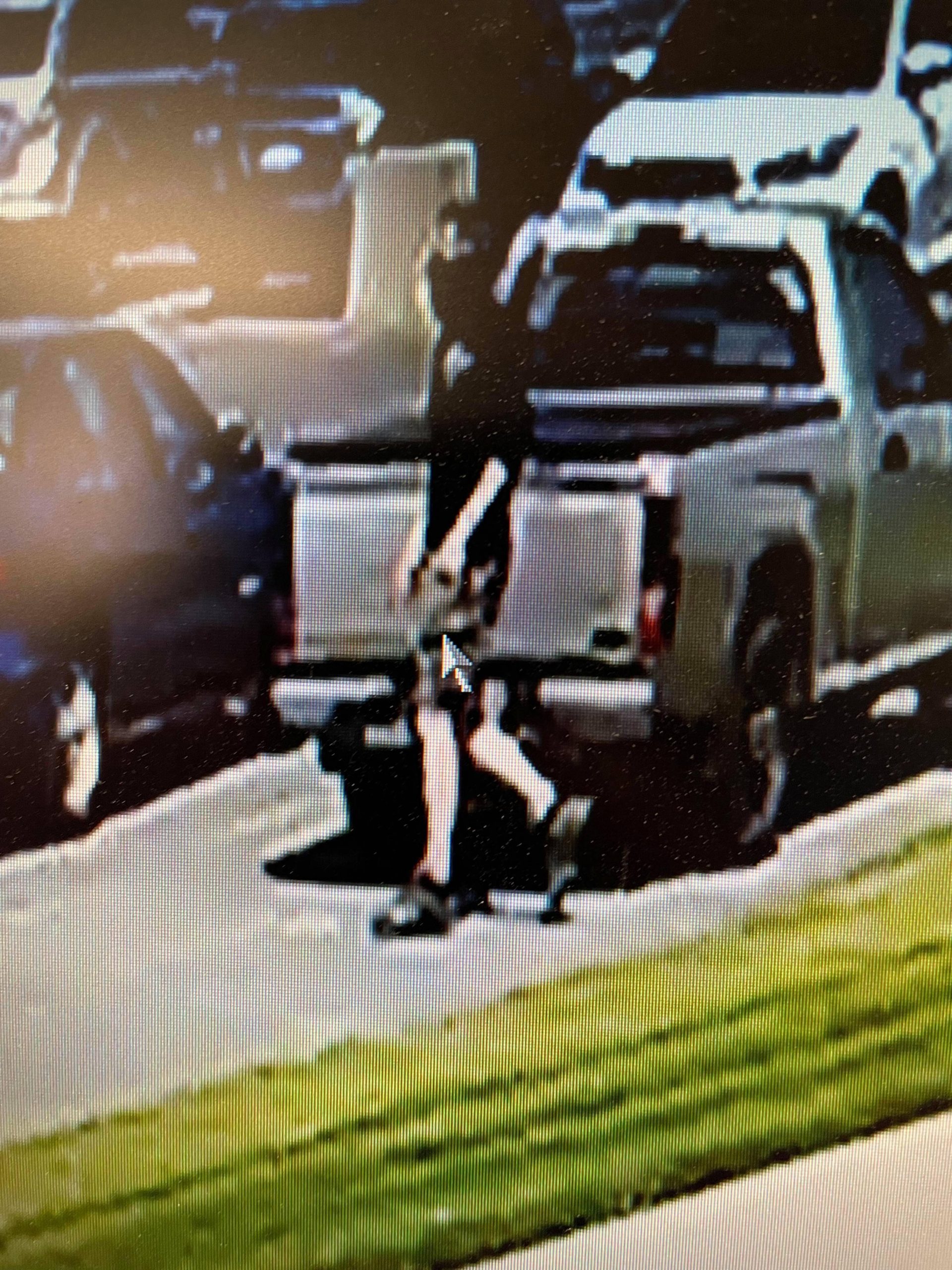 Kingston Police are investigating a report of a male breaking into vehicles in Kingston's west end.
An employee at a business at 1600 Bath Road, who was also a victim of the alleged thefts, shared the above photo with Kingstonist on Friday afternoon, warning the public of a man entering vehicles in the parking lot.
According to the employee, the suspect entered multiple vehicles on the morning of Friday, Aug. 6, stealing items such as wallets. Kingston Police confirm the suspect entered at least one vehicle at this location and removed the victim's wallet.
The person of interest is described as a Caucasian male, approximately 6'3" tall, and skinny. He was wearing a black shirt, camouflage pants, and a bandana.
Anyone with information regarding the identity of this suspect is asked to please contact Kingston Police. Tips can be provided anonymously by calling the Kingston Police general number 613-549-4660 ext. 0 and asking to remain anonymous.