Utilities Kingston asks public to reduce water, sewer use after equipment failure
After an equipment failure at the River Street Pumping Station, Utilities Kingston is asking citizens in central city to conserve water and reduce sewer use.
The affected area, 'City Central,' is the area from the Cataraqui River west to the Little Cataraqui Creek, and north to Highway 401. Utilities Kingston is also urging residents to take steps to protect their basements from flooding.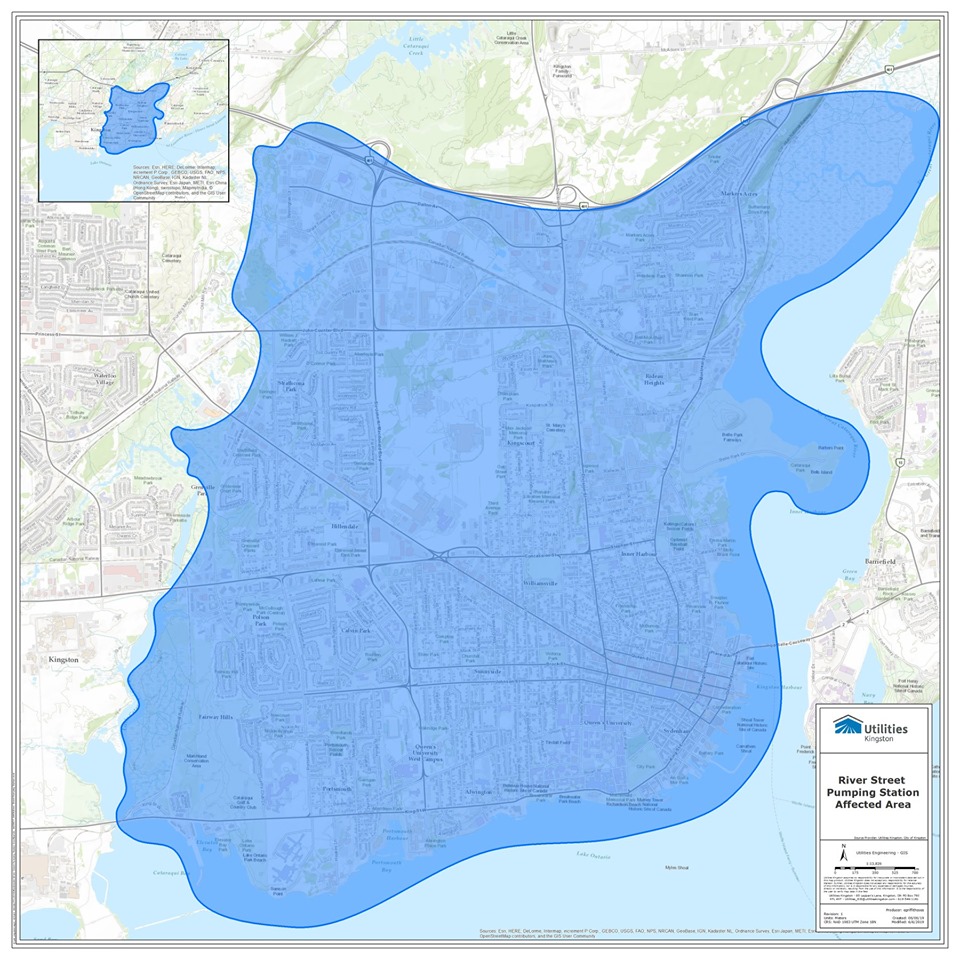 According to Utilities Kingston, sewage is currently being diverted away from the River Street Pumping Station, and is being collected in a storage tank just upstream in Emma Martin Park. The tank there, which has a 12,000 cubic metre capacity, has exceeded that capacity and partially treated sewage is overflowing.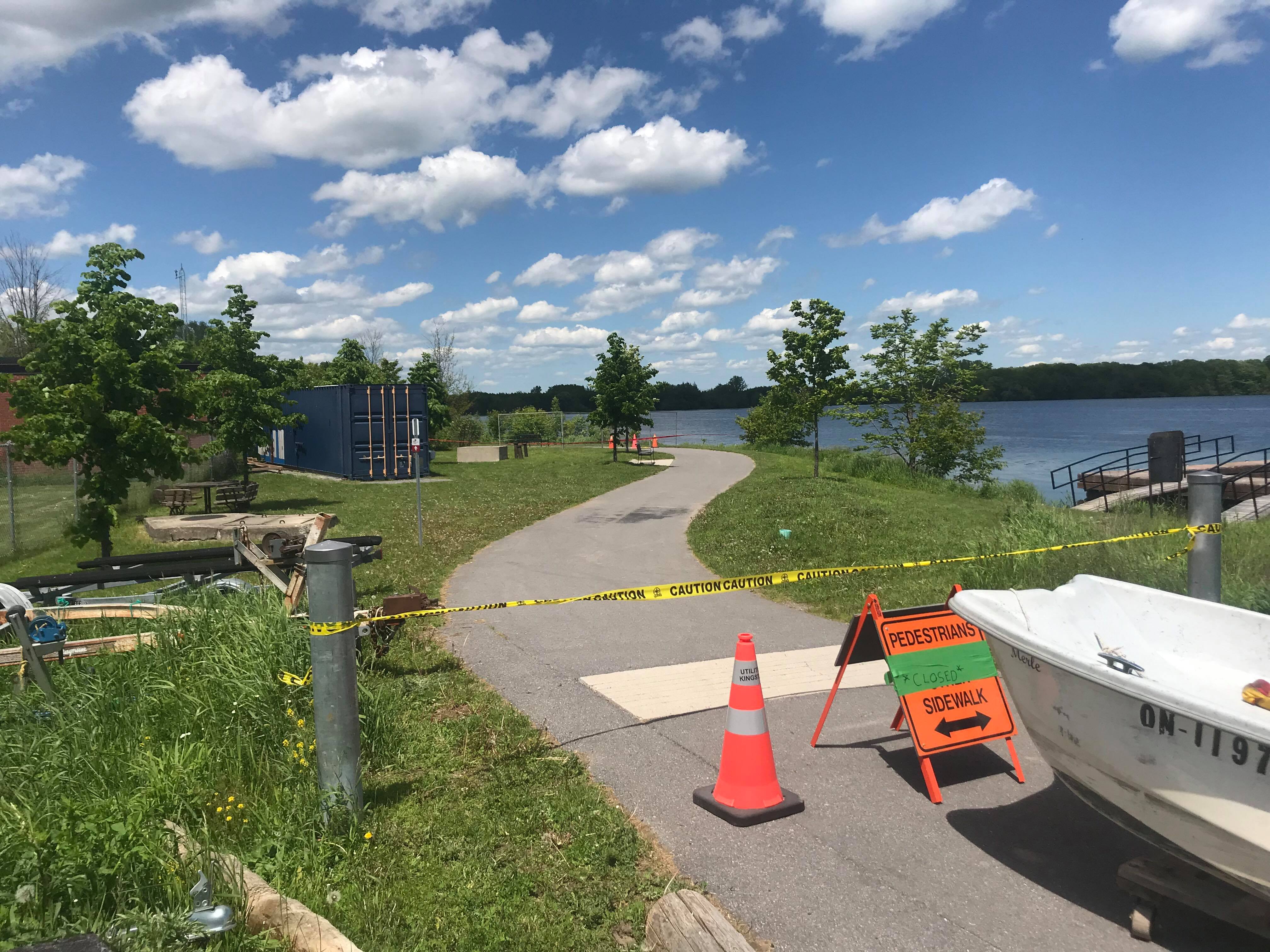 "We are appealing to the public to conserve water and reduce sewer use to help reduce overflows and protect the environment," said Jim Keech, president and CEO of Utilities Kingston. "All hands are on deck to assess the situation and then make repairs as quickly as possible. We are committed to reducing the environmental impact of this issue, as well as protecting personal property."
As a municipal response to the utility's appeal, all City recreation and leisure facilities, splash pads and public washrooms in Kingston's City Central area closed at 5 p.m., Thursday, June 6 and will remain closed until further notice.
The following facilities and amenities are impacted by the temporary closure:
· City Hall lower level washrooms, 216 Ontario St.
· Visitor information centre washrooms, 209 Ontario St.
· Artillery Park Aquatic Centre, 382 Bagot St.
· Portsmouth Olympic Harbour, 53 Yonge St.,
· Belle Park Driving Range club house, 731 Montreal St.
· Confederation Basin Marina, 6 Clarence St.
· Memorial Centre, including the Outdoor Aqua Park, 303 York St.
· Rideau Heights Community Centre & Library, 85 MacCauley St.
Splash pads
· City Park, 33 Bagot St.
· Lake Ontario Park, 920 King St W.
· Memorial Centre, 303 York St.
· Ronald Lavallee Memorial Kiwanis Park, Fourth Ave.
· Shannon Park, 199 Wilson St.
· Victoria Park, 487 Brock St.
Currently, four combined sewer outflow locations are overflowing, with an additional outflow location having overflowed in the past 24 hours, according to the Utilities Kingston sewer overflow map. Combined sewer overflows were built into the sewer system to help avoid basements flooding.
During normal operation, force mains carry sewage from the River Street Pumping Station to a valve chamber on the east shoreline, up Barriefield Hill to the Ravensview Wastewater Treatment Facility, where wastewater is treated and released to Lake Ontario in the form of natural resource quality water.
Utilities Kingston is offering the following tips to reduce sewer use:
Use cottage rules for flushing
Wait to shower, wash clothes or run the dishwasher until this issue is repaired to lessen the burden on the sanitary system.
Delay washing cars
Every little bit helps: for example, you can turn off the water when you shave or brush your teeth
The utilities company is also offering the following tips to preventing basement flooding:
Reduce household water use
If you have a sanitary backwater valve, check it for proper operation
Remove high-value items from your basement and put other items into storage bins
For more tips from Utilities Kingston on how to protect your basement from flooding, click here.
For tips on what to do if your basement has flooded, click here.
The City of Kingston is offering sandbags for those who may need them for flood prevention efforts. Call 613-544-4660 to arrange for pickup.