Update: OPP looking for person of interest in relation to ice fishing huts struck by truck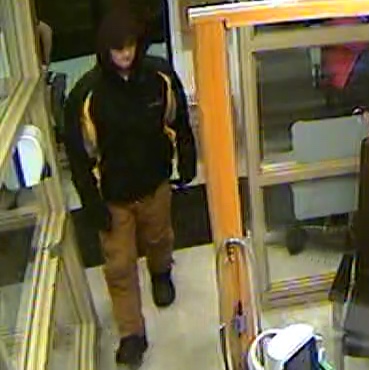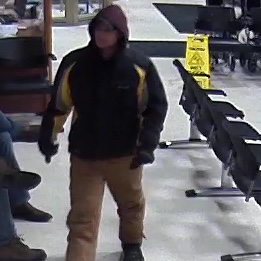 The Ontario Provincial Police (OPP) Frontenac Detachment is asking for the public's help in identifying a person of interest in connection with a hit and run collision on Sand Lake, west of Frontenac Provincial Park.
Frontenac OPP officers responded at approximately 1:00 A.M. on February 17, 2019. A pick-up truck had been driven onto the ice where it struck two small, individual shelters. One of the males was knocked unconscious in the incident. He and a second male were treated for minor injuries at a Kingston hospital and were later released.
Investigators are looking for a light-coloured pick-up truck which fled the scene. Officers are also looking for information on the identity of a male seen in the above photos. This person provided assistance in getting the injured males to hospital. This person was picked up at the hospital in a black pick-up truck. He is described as being in his early to mid-20's and may be named 'Curtis.'
Any person with information regarding the investigation is requested to contact the Frontenac OPP at 1-888-310-1122. Should you wish to remain anonymous, you may call Crime Stoppers at 1-800-222-8477 (TIPS), where you may be eligible for a cash reward of up to $2000.