Unique holiday gifts are only a short drive away in Downtown Greater Napanee
*Paid Business Feature*
Looking for somewhere new to shop for unique holiday gifts? Try Downtown Greater Napanee, just a short drive west of Kingston. The unique shops and small town feel make for a perfect day trip this holiday season.
When the sun goes down, Downtown Greater Napanee comes alive with over 750,000 colourful lights along Dundas Street. Holiday shoppers can't help but see the Big Bright Light annual display. If your shopping doesn't take all day, this dazzling display is worth an evening trip!
Start your visit with a coffee or sweet treat:
Grab a cappuccino and a pastry at Ellena's Café & Pantry, or come back for lunch. This is also a great first stop for your holiday shopping — with endless kitchenware and gourmet pantry items, as well as a unique selection of craft beer and wines, there's something to gift the host of all your holiday parties.
Looking for a gift for the coffee lover in your life? Make a stop at Coffee Cravings. You'll find treats, mugs, candles, glassware and, of course, coffee at their cozy café. It's also a great place to grab a quick coffee to keep you warm while you shop!
Gifts to spruce up your home:
Black Barn Co. features thoughtfully curated home décor. Ethically sourced and high quality items are what their collections are known for. Here, you'll find works of local artisans, lifestyle & home items, custom furniture, lighting, fabrics, linens, candles, and much more.
From vintage finds to your new favourite pieces, you'll find it all at 23 Market Square. Their home décor and curated areas of the shop will help you find the perfect accent gift for everyone on your list.
The Good Home Collective is the brick-and-mortar location for the Good Home Company. The collective hosts like-minded local vendors, offering products like bath and body care, accessories, condiments and more, alongside studio space for their candle retail company and workshops.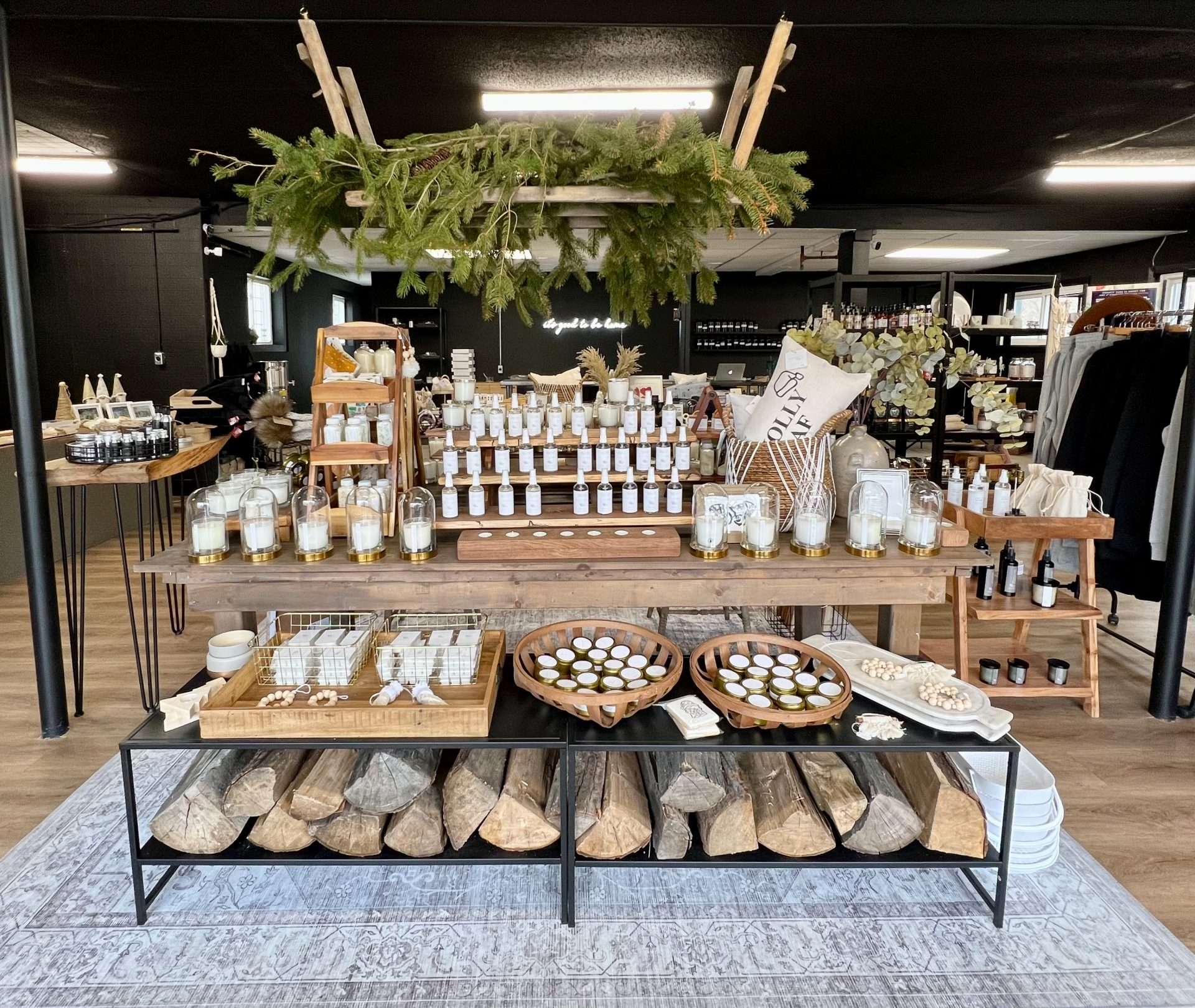 Give the gift of style:
Make a stop at Starlet for their endless selection from some of Canada's leading companies and designers, including jewelry, shoes, purses, lotions, and hilarious greeting cards.
At Sand'n' Sea you'll find men's and women's clothing, swimwear, and vacation wear — great for those heading south this winter!
AYS Accessories carries the latest designs for modern luxury handbags, accessories and lifestyle collections. Stop by and browse their large selection of handbags, satchels, backpacks, wallets, belts, and clothing.
More unique shops:
Looking for seasonal décor, visual arts, or artisan crafts? See the unique collection at Lansing Gifts & Gallery.
At Harvest Brinery you'll find pickled jams and preserves, great for gifting or creating delicious holiday charcuterie boards and snacks.
For sweet treats, a stop at Convenient Candy Shop is a must! They feature unique, hard-to-find candy that will make a great stocking stuffer, or add whimsy to any gift.
Where to stop for lunch or dinner:
The Waterfront River Pub and Terrace offers pub-style dining on the Napanee River. They serve traditional Canadian pub comfort food, as well more inventive and leading edge cuisine.
New to Greater Napanee, Fool's Kitchen offers an assortment of Asian fusion and Western dishes from different parts of the world.
Warm up from the inside with a hearty bowl of soup from The Soup Can. With over a dozen homemade soups to choose from, you're sure to find a new favourite. They also offer sandwiches made with freshly baked baguettes.
A hidden gem in downtown Greater Napanee is the Deadleaf Distinguished Gentlemen. This combination barbershop and bar often hosts live music and events. Have a drink and snack with your shave and haircut, and check out Whiskey Wednesdays, an evening of "Barbers, Booze and Blues".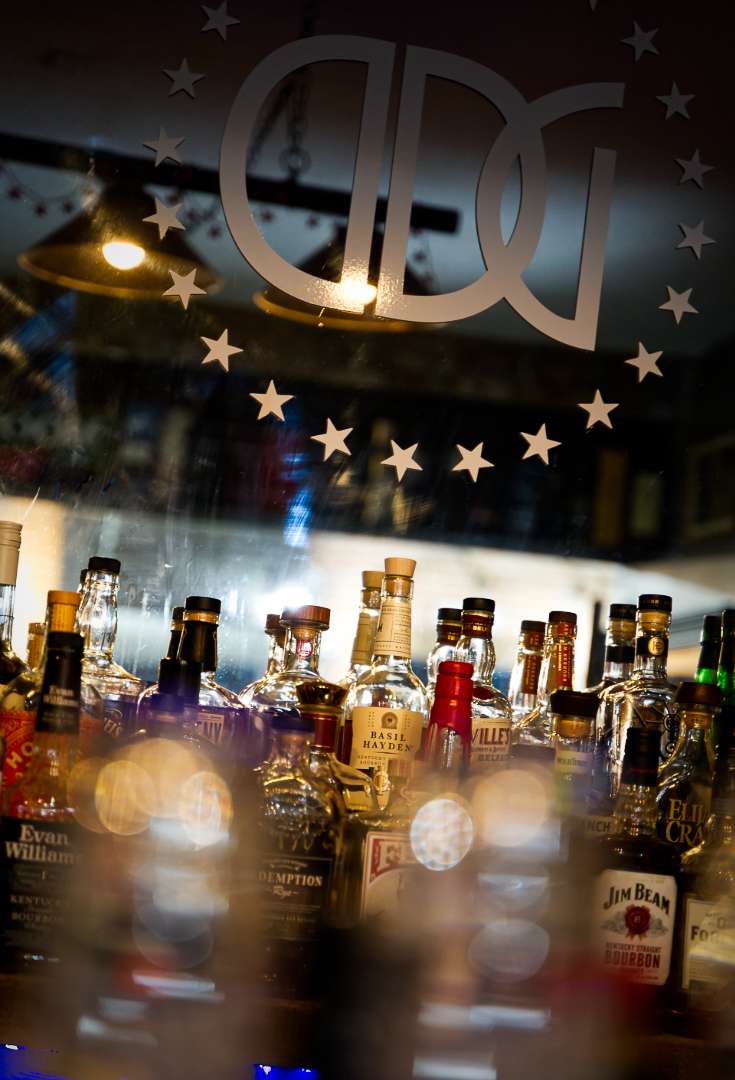 See what's happening in Downtown Greater Napanee this holiday season, and throughout the year, on their Facebook or Instagram pages.
This article is sponsored by the Bay of Quinte Regional Marketing Board. Interested in a Business Feature on Kingstonist? Contact [email protected]