Wife of victim, one other suspect arrested in connection to murder at Kozy Inn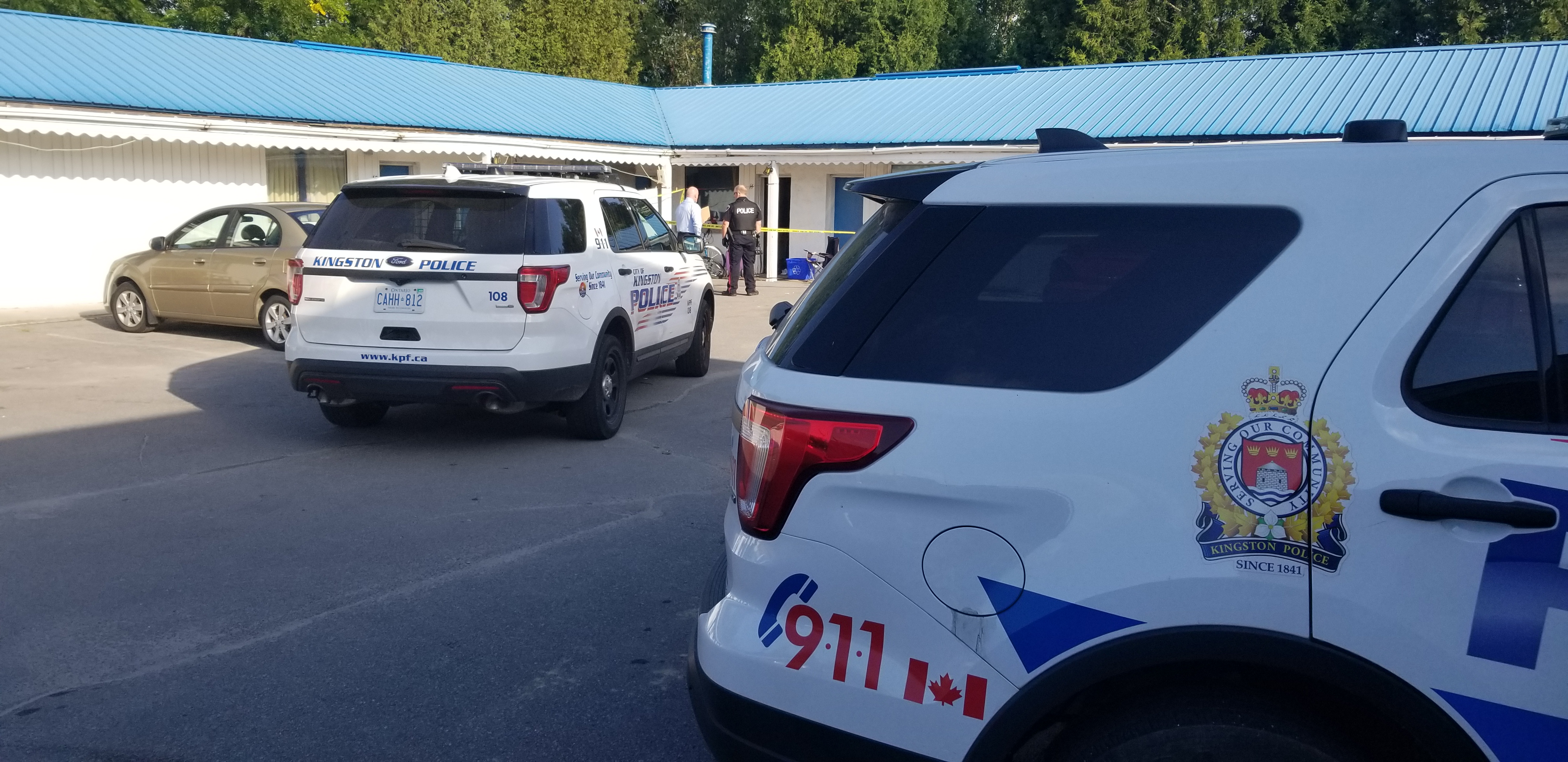 Kingston Police have made two further arrests in connection to the Wednesday, Sept. 4, 2018 homicide of Jean-Guy Vincent that took place at the Kozy Inn motel on Princess Street.
The two arrests occurred nearly simultaneously on Thursday, Sept. 13, by officers with the Criminal Investigation Division, according to a press release from Kingston Police. The first arrest took place at approximately 2 p.m. when detectives arrested 21-year-old Logan Lewis, the brother of the initial suspect in the homicide, in the area of Portsmouth Avenue and Churchill Crescent. The second arrest occurred at approximately the same time when the wife of the victim, 41-year-old Shannon Ainsworth, aka Shannon Vincent, was arrested at Kingston Police Headquarters.
Both suspects are charged with first degree murder, conspiracy to commit murder, and a variety of weapons offences.
One suspect in the murder, Aaron Lewis, had previously been arrested and identified on Wednesday, Sept. 5. He remains in custody. Kingston Police say his charges will be also upgraded to 1st degree murder, conspiracy to commit murder, and related weapons charges.
Kingston Police say they are still investigating the possible motive behind the murder. Police now say all three of the suspects and the victim resided at the Kozy Inn Motel. It is believed that the suspects had been consuming both alcohol and drugs prior to the homicide, while the victim had not, according to Detective Sergeant Jay Finn.