Two displaced, one sent to hospital following Wilson Street fire in Kingston
Neighbours of the apartment building at 176 Wilson Street are praising Kingston Fire and Rescue for their fast and efficient efforts in knocking down a large fire in the Rideau Heights area.
Firefighters responded to the address – a two-storey, 60-unit building operated by Kingston Frontenac Housing Corporation – at 6:47 a.m. on Tuesday, Jun. 8, 2021, according to Kingston Fire and Rescue. Both smoke and flames were visible upon arrival, and firefighters found that the fire was largely contained to one unit, with some damage to the unit directly above it.
A resident living across the street from the building who witnessed the fire just prior to the arrival of the local fire department said that Kingston Fire and Rescue arrived very quickly, and worked just as fast to put out the blaze.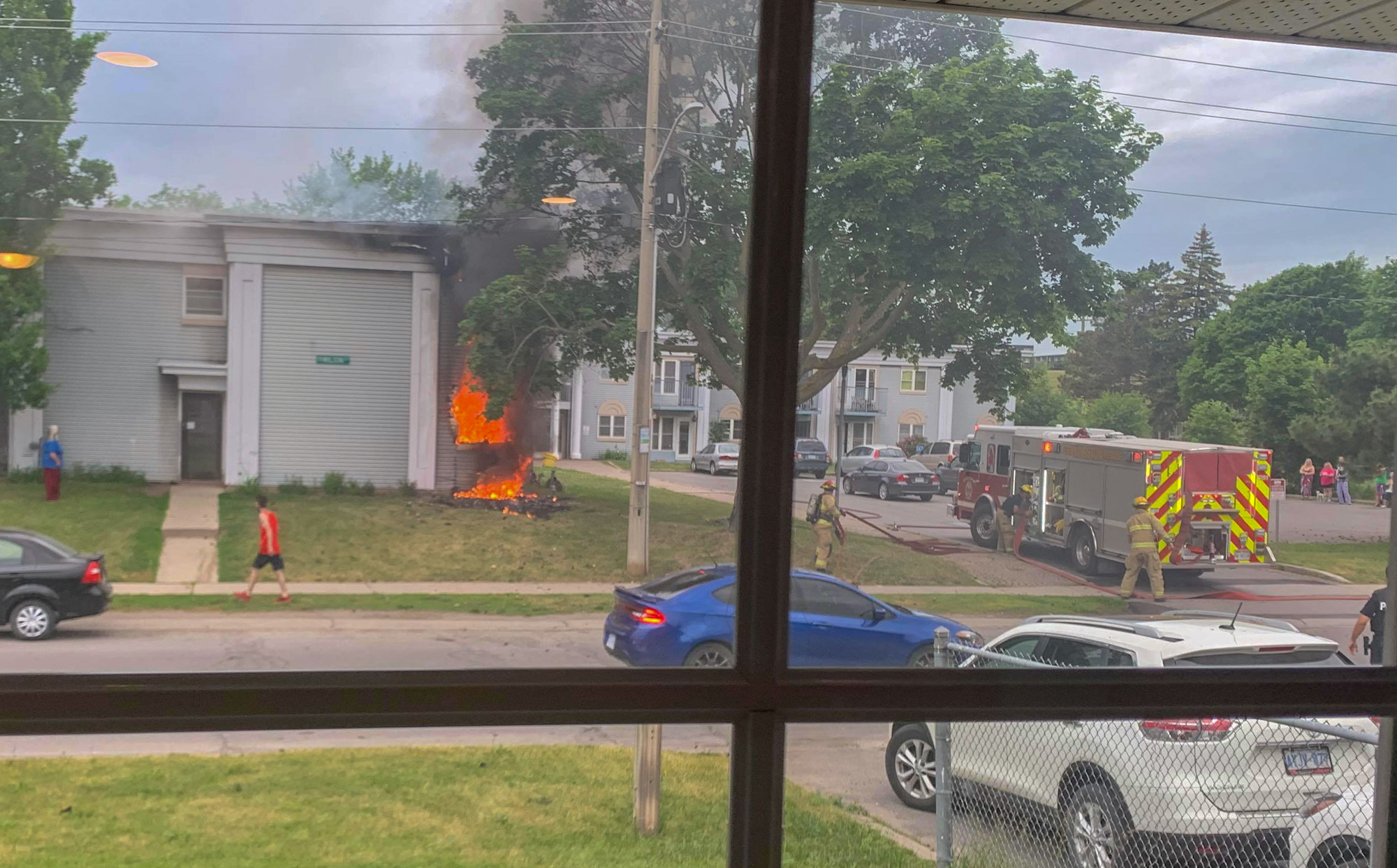 As firefighters remained on scene extinguishing hot spots, one person was transported to hospital by Frontenac Paramedic Services as a precaution. According to Kingston Fire and Rescue, arrangements have been made for two people who were displaced as a result of the fire.
As of the afternoon of Tuesday, Jun. 8, 2021, Kingston Fire and Rescue's Fire Prevention Divisions was currently conducting an investigation into the cause of the fire. The estimated cost in damages were unknown at time of publication.
Kingstonist will update this article if and when more information becomes available.