Two arrested for drug and weapons related offences in downtown Kingston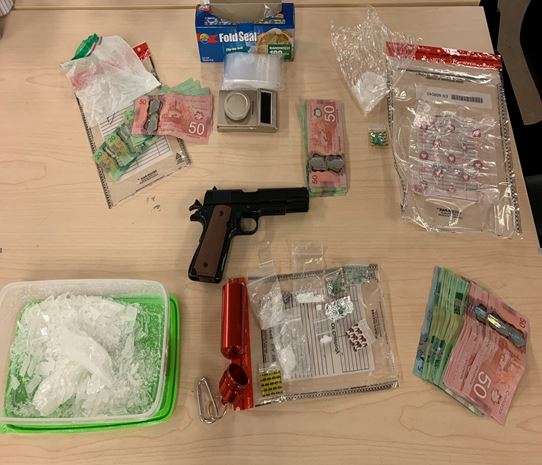 A weapon and drugs were seized after Kingston Police Street Crime Unit conducted a traffic stop in the 300 block of Bagot Street in downtown Kingston on Saturday, Feb. 4, 2023.
According to a release from Kingston Police, upon investigation of the vehicle's two occupants, police located a replica firearm resulting in the arrest of two individuals banned from weapons possession due to a previous court-ordered weapons prohibition.
A further search of the occupants located 298 grams of crystal methamphetamine, 5.2 grams of fentanyl and a large sum of Canadian currency, police said.
Both accused individuals were subsequently transported to police headquarters where they were held to attend a bail hearing the following day.
Joshua Burtch, a 36-year-old from the Kingston area and Leslie Brown, a 33-year-old of no fixed address were charged with:
Possession of controlled substances for the purpose of trafficking
Possession of the proceeds of crime
Breach of probation/weapons prohibition