Treat Mom to local gifts and experiences this Mother's Day
*Paid Business Feature*
Spring is here, and that means it is nearly time to celebrate those who have supported us through the years: our mothers. Mothers are special – they love us unconditionally, and give to us in so many ways. Each Mom is unique in their own way, so tailoring the tokens of your appreciation is a great way to express your unique love for the mother in your life.
What better way to show Mom you care than with a gift from a local business? With massages and flowers, and even an afternoon tea, these businesses have fun and unique ways to celebrate Mom:
Doesn't Mom deserve some rest and relaxation?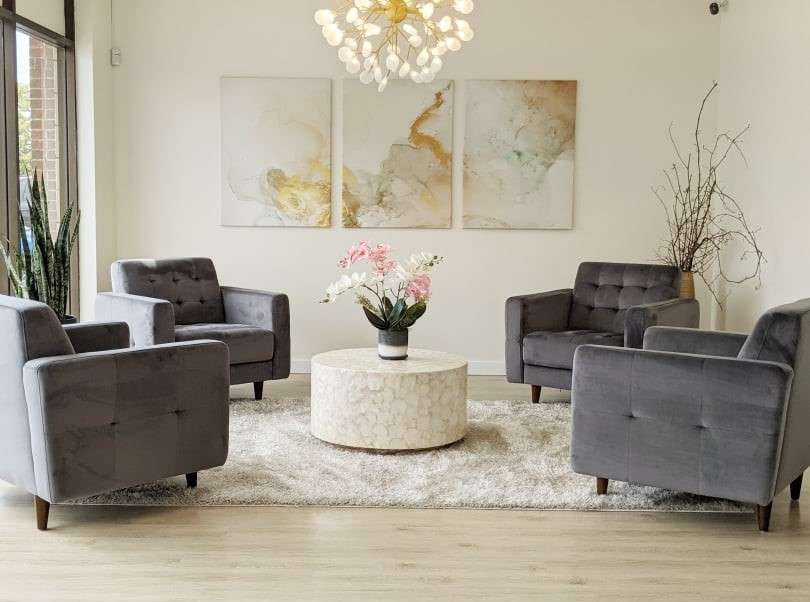 Moms give selflessly of themselves, so this Mother's Day, give the gift of time and relaxation.
Treat Mom to a one-hour vacation at The Orchid Massage and Wellness Centre. Their luxurious and professional massages can be tailored to Mom's specific needs.
From head massages and classic relaxation to hot stones, prenatal, and deep tissue massage, The Orchid offers services to fit every need. Book Mom an appointment or purchase a gift card for your family's matriarch to use at their leisure. 
Visit the west end's top Registered Massage location at 652 Progress Avenue, open Monday to Friday from 9 a.m. to 9 p.m. and weekends from 10 a.m. to 5 p.m. Call them at 613-888-1470 to book an appointment, or book online at www.OrchidMassage.ca.
Unique gifts are always in style
Looking for a unique and memorable Mother's Day gift this year? Get Mom a gift certificate to Luna Stardust Crystals!
Luna Stardust Crystals offers alternative ways to heal, balance, and enhance well-being with unique and reasonably priced crystals. Mom can expect some benefits like attracting love, abundance, protection, clarity, and spiritual growth through the use of crystals.
Based here in Kingston, Luna Stardust Crystals provides information and guidance on how to use and care for crystals, such as cleansing, charging, programming, and placing them in specific locations.
"Online crystal stores are a great option for anyone who wants to explore the world of crystals and discover their potential. Whether you are looking for a gift, a personal treat, or a tool for your spiritual journey, Luna Stardust Crystals can help you find the perfect crystal for your needs," said owner Amanda Kavanaugh.
Browse their products online at www.Facebook.com/LunaRavenStardust.
Share an afternoon tea
An unforgettable culinary experience, AquaTerra's Mother's Day Afternoon Tea is specifically designed to celebrate Mom, and returns to Kingston's waterfront restaurant on Mother's Day Sunday. Take in the view, savour three tiers of sweet and savoury delights, and complement your bites with your choice of premium Pluck tea, bubbly, or signature tea-infused cocktails. Seatings are available at 1, 1:30, 2, and 2:30 p.m. for $55 per person (plus tax and gratuity.) Spots are limited. Please contact 613-549-6243 with any questions.
Tickets: www.aquaterrakingston.com/afternoon-tea
Interested in making it a staycation? Spoil Mom with a day of indulgence and entertainment with a cozy room at Delta Kingston Waterfront added to your delectable Afternoon Tea. This package includes access to two discounted tickets to Juno Award-nominated Canadian singer-songwriter, Jill Barber, at The Isabel Bader Centre on May 14 at 7:30 p.m.
Reserve this package at: www.marriott.com/events/start.mi?id=1682107282963…
For more details, to book more than one room, or for extra tickets to either event please contact Guest Services Manager Siera Halligan at [email protected].
Show your love and appreciation with flowers
Scarlett & Rosie Floral Co. is Kingston's newest flower and gift store, located in the quaint village of Sydenham. Their beautiful shop allows everyone to express their emotions and connect with their loved ones through the beauty of flowers.
Show your mom how much you care and appreciate all they do for you with the gift of flowers.  
Scarlett & Rosie has many wonderful gift ideas, including locally grown tulips, beautiful arrangements, bouquets, plants and gifts that can be delivered right to Mom's door.
Find the perfect gifts online and in their retail store at 4397 George Street, Sydenham. Nicole Potter, owner of Scarlett & Rosie, recommends pre-ordering to guarantee your flowers will be available on Mother's Day.
Visit the website for more details scarlettrosiefloralco.ca or give them a call at 613-583-1242.
Now that you've gathered some ideas, how will you spoil your Mom this year? Whatever you choose to do, have some safe, enjoyable quality time together!
This article is sponsored content. The businesses above paid a fee to be included in this article. If you would like to be featured in upcoming articles of this nature, email [email protected].