Three family members arrested, charged after year-long domestic incident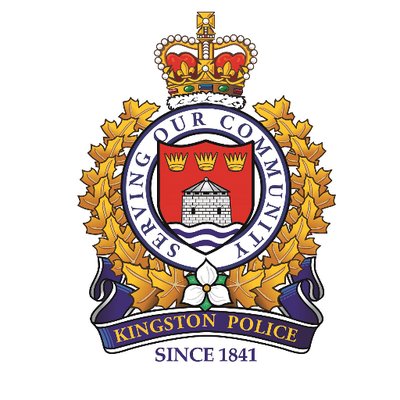 A local man is facing multiple charges, along with his mother and brother, after forcibly confining, assaulting and harassing his new wife.
The victim is a United States citizen who came to Canada in 2017 and married a local 29-year-old man. After the wedding, the victim moved into the Kingston man's house, where he lived with his father, mother and brother.
For the next 11 months, the victim was not allowed to leave the house unless she was accompanied by a member of the family. Additionally, the victim's citizenship documents were taken from her, as well as all of her jewelry, leaving her without any sort of financial security, according to a press release from Kingston Police.
The family continued to further isolate the victim from her friends and family, monitoring her calls and following her around the house to keep eyes on her.
Following an incident in April of this year, the victim's husband and his mother and brother became increasingly violent. The three would regularly hit the victim, pull her hair, and threaten to remove her from the country and/or kill her. The victim was told that police would not help here because she was not a Canadian citizen, and because she had no proof of identification.
In July of 2018, an incident occurred where the victim was burned with a pair of hot tongs. Afterwards, the victim escaped from the house and hid nearby. One of her family members drove three hours to pick her up, and the victim then went into hiding, fearing that her husband would find and kill her.
Finally, after being reassured by a lawyer that police would help her, the victim returned to Kingston under the cover of darkness and reported her 11-months of abuse, according to Kingston Police.
On Wednesday, Jul. 11, 2018, Kingston Police executed a search warrant at the address of the accused family members. The victim's husband was arrested, along with his 52-year-old mother and his 27-year-old brother.
The victim's husband and his mother were jointly charged with possessing the identity document of another without lawful excuse, as well as theft. The victim's husband and his brother were jointly charged with uttering threats cause death. The mother alone was charged with assault with a weapon, and all three were jointly charged with forcible confinement, assault, and harassment by threatening conduct.
Kingston Police issued the following statement as a reminder to the public:
No one has the right to abuse another person. Victims of domestic violence or sexual assault and witnesses are encouraged to contact Kingston Police. The following links offer valuable support services and resources in the Kingston area for victims of domestic and/or sexual violence: