Thousand Islands Playhouse announces lineup of shows for 2023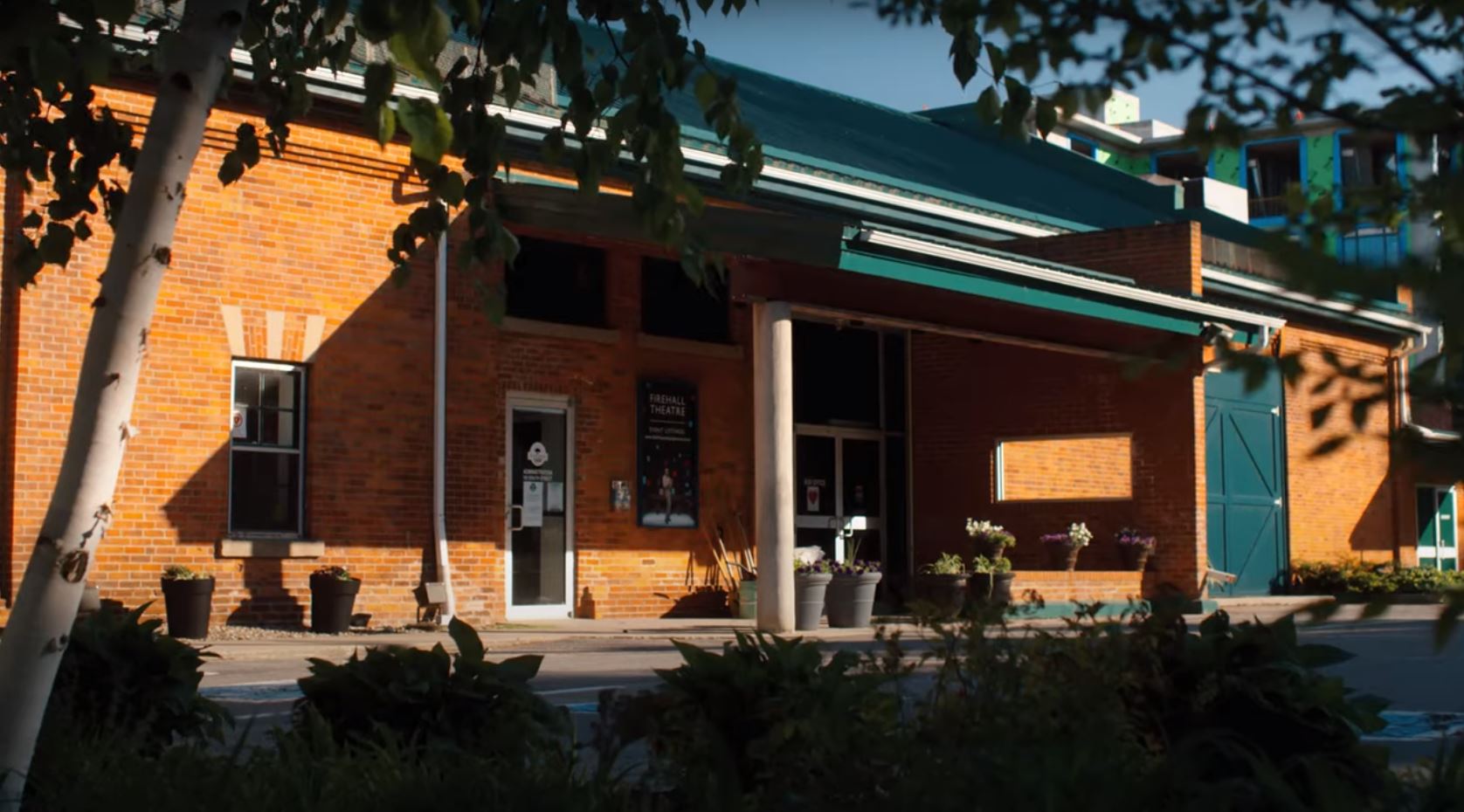 On Wednesday morning, Oct. 12, 2022, The Thousand Islands Playhouse (TIP) in Gananoque officially announced its slate of performances for the 2023 season. With seven shows in total, the Playhouse's 41st season aims to give audiences a combination of familiar favourites and ground-breaking original stories.
The season gets under way in June with Ken Ludwig's Baskerville: A Sherlock Holmes Mystery. The show will be performed inside the Springer Theatre June 2-24 and will be directed by TIP's Artistic Director Brett Christopher, who says he was drawn to the play because of some of its unique challenges. "I come from an acting background, and I love… the idea of a performer playing several roles over the course of an hour and how to discern those people and make [it] surprising for an audience."
The Playhouse's summer offerings kick into high gear on July 4, with Rodgers and Hammerstein's cherished classic The Sound of Music set to run through August 6. According to Christopher, next season's production will allow the theatre to continue with its new tradition of featuring at least one show with local children in the cast.
"In 2019 we did Anne of Green Gables, and it was the first time we had brought children back to the stage in over a decade. It was so successful [with] children involved… There's something so special about melding national-level professional actors with local children; there's a real positive energy in both directions. Professional actors can get really focused on their own craft, and they [potentially] lose a sense of what brought them into the industry in the first place."
Christopher says the stage production is able to tap into some of the story's social and political conversations in a way the popular film does not. "[It's] a story about the impact of racism [and] the rise of Nazism in Eastern Europe… I think, in the musical, [those themes] are a bit more prevalent because it's more visceral; you're actually in the room with people, and I think that is a relevant [experience]."
TIP will follow up The Sound of Music with another musical, bittergirl, a tribute to the music of the 60s which runs from August 18 to September 10. According to the company, bittergirl "charts the romantic breakups of three women and the lively antics that ensue." With a score comprised of hits like "Be My Baby," "And Then He Kissed Me," and "Ain't No Mountain High Enough," audience members will be transported through the characters' journeys from heartbreak to happiness.
The 2023 Springer Theatre season concludes with another musical, as the Playhouse presents Once, "an enchanting tale of love and loss, following dreams, and walking away," set inside a Dublin pub. The 2012 Tony Award winner for Best Musical, Once is based on a popular 2007 film of the same name.
Large-scale musicals and comedic thrillers aren't the only productions on offer next season, with TIP set to present three provocative dramas inside the smaller Firehall Theatre. "What's interesting about this organization," says Christopher, "and why I was so eager to come on board artistically, is [we] also do smaller stuff inside the Firehall, which provides a sort of wide programming breadth that's really exciting. That to me is what the Firehall is really all about: finding [new] ways of engaging audiences, whether it's through different stories… or different styles of storytelling."
Intimate Apparel, written by Pulitzer Prize-winning playwright Lynn Nottage, is set in 1905 and tells the story of Esther: "A seamstress specializing in exquisite corsets embarks on an unhappy marriage, leading her to realize that only her self-reliance will see her through life's challenges." The play is based on the life story of Nottage's own great-grandmother. In 2019, the play was named by The Independent as one of the 40 best plays ever written. Intimate Apparel runs August 4-27.
Hannah Moscovitch's sexual misconduct of the middle classes, which focuses on the relationship between a "star professor" and an "admiring student," offers a provocative take on the state of academia in a post-#MeToo context. Last year, Moscovitch was awarded the Governor General's Literary Award for English-language drama for her work on the script. The play will run from September 8 to October 1.
The 2023 season comes to a close with The Runner by Christopher Morris, a "gripping tour-de-force" set amidst the conflict in Israel. It plays November 2-19.
All three shows at the Firehall tap into important social issues, which Christopher says helps to reinforce an important message the company is trying to communicate: "We want people to understand we have values that we believe in, and we want those things to come through our art."
Subscriptions for the 2023 season are available for purchase through the box office or the Playhouse's website. For every subscription purchased between now and the end of December, the company will donate an additional ticket to its Community Connection Fund, which provides complimentary tickets to those who otherwise would not be able to attend the theatre. "We gave out over 700 tickets last year, so it's a really cool program. For many of those people, it was the very first time they had been to a play," notes Christopher.
Individual tickets will become available for purchase in March 2023.
For 2023, the Playhouse will be amending its masking requirements, with masks now "recommended" for the majority of performances. However, the company will require masks for all Thursday performances, which Christopher says are "for people who are immunocompromised, or people who just feel more comfortable coming to the theatre [when] everyone's wearing a mask."
Before planning for the 2023 season takes over the day-to-day activities at TIP, the Playhouse still has one show currently onstage as part of its current 2022 programming slate, with Jersey Boys playing now through October 30. For more information on the 2023 season, or to purchase 2023 subscriptions and/or tickets for Jersey Boys, visit the Thousand Islands Playhouse website.