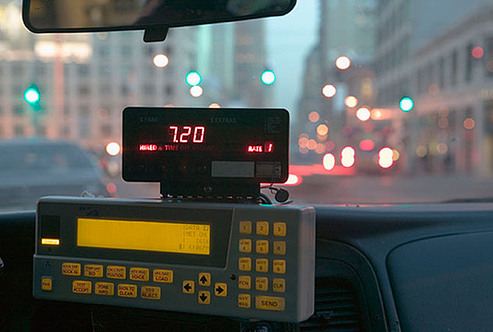 During the summer months I am without an automobile, and thus my ability to go to the Mall, RioCan and beyond is somewhat hindered. Having to rely on buses is usually not an option when I'm trying to keep a schedule and do things as efficiently as possible, so I try to carpool with friends. Snagging a ride with them and getting my errands done in the process works for the most part, but there are often times when I can't hitch a friendly ride, or take the bus, such as early morning departures to the train station, or last minute emergencies on the other side of the city. In cases such as this, I rely on just in time transportation, also known as the taxi. However, trouble is brewing that may see local cab services indeterminately shelved in the near future.
Last week the cost of gasoline jumped 13 cents in one day, as a cause of so many variables, but chiefly because of pure speculation thanks to Hurricane Ike. This made me happy that I did not have to fill up a gas tank, but for many others, including taxi brokers, these increases have been hurting business. Brokers, also known as plateholders, are car owners who supply taxi companies with a vehicle, which nets them a bit of profit. As I said, recently business has been feeling the squeeze as the cost of fuel rises, brokers have no way to adjust fare rates to ensure they are compensated accordingly.
Apparently it's not as though taxi companies can program metres to factor in the daily fluctuation of gas prices, but that isn't stopping plateholders from coming up with alternatives. They've proposed that drivers simply hit the extra button on the metre, which would essentially charge passengers a bit more more for using taxi services. The problem with this approach is that it's not exact. For example, if fuel costs go up 3 cents in one day, and the extra button charges a total of $5 more per ride, the end result might net the plateholders more profit. Fare rates and the amount of profit brokers can make, are carefully regulated by taxi companies and City Officials.
So hitting the extra button is not really a viable solution from a consumer's point of view. Thus, plateholders are exploring options such as unionization, which would in turn give them the power to strike. At this early stage in the game, this appears to be their only avenue to enact change, but that said, it might hurt their customer base. I for one would certainly think twice about calling a certain cab company if they left me stranded. With so many people around the city relying on this mode of transportation, can we really afford to let them go on strike?