Suspect in indecent act investigation turns himself in to Kingston Police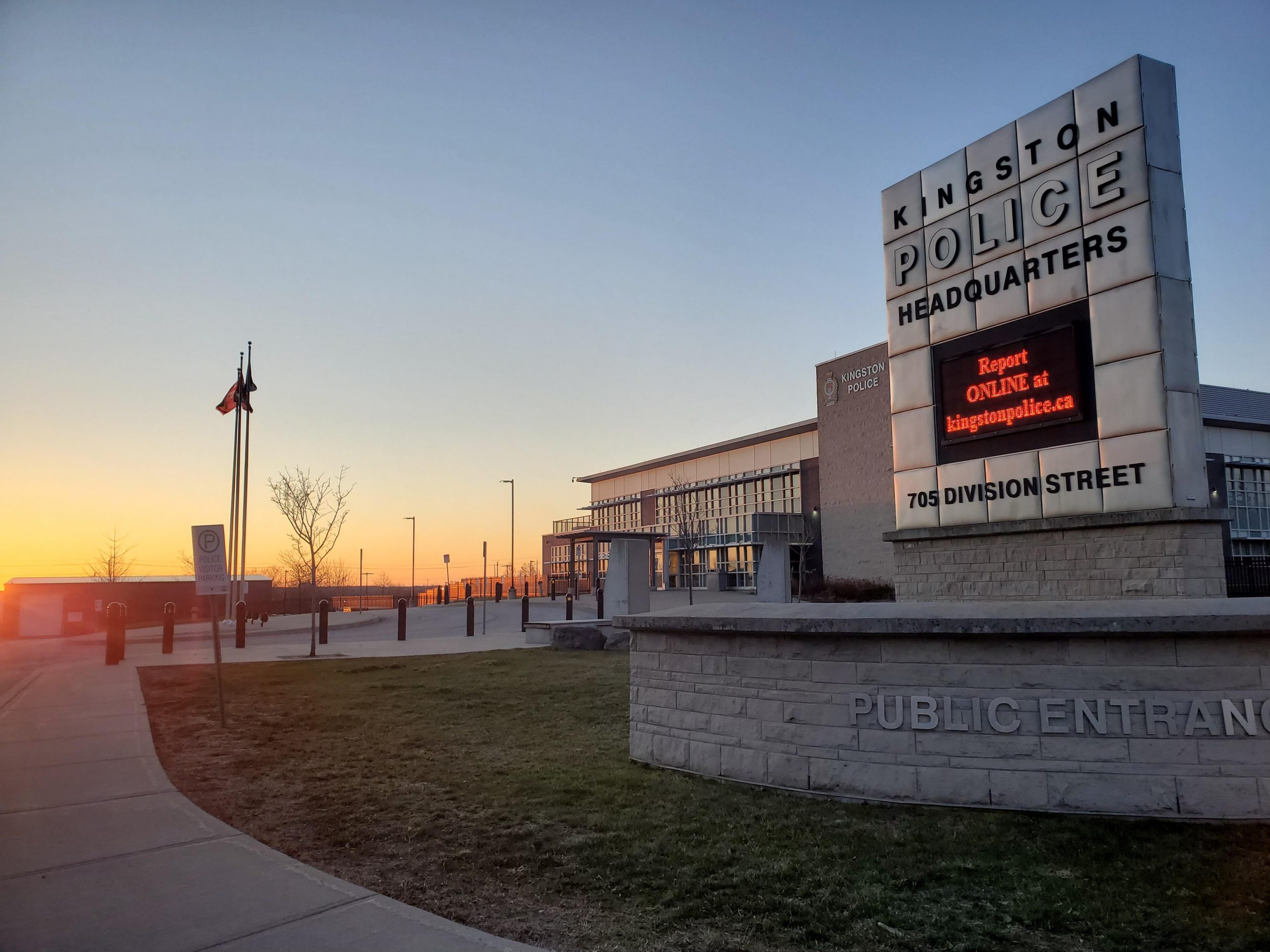 A local man who had committed an indecent act in downtown Kingston on Sunday, Mar. 20, 2022, has turned himself in to Kingston Police.
The incident occurred in the early morning hours in the core of downtown Kingston on the aforementioned date. According to Kingston Police, two female witnesses were standing outside the Metro grocery store, located at the corner of Princess and Barrie Streets in downtown Kingston when, at approximately 12:45 a.m. The two were awaiting a ride share service pick up when the suspect vehicle, a black pickup truck, entered the parking lot of the grocery store and parked in the accessible parking spot in front of the store. That parking spot is directly across from the entrance to the Metro location.
After approximately five minutes, the suspect pulled out of the parking space and slowly drove past the two females in front of the store, Kingston Police said in a press release on Friday, Apr. 8, 2022. The black truck then stopped, reversed, and stopped in front of the two female witnesses. Police said that, as the truck sat in front of the women for approximately 30 seconds, one of them was able to see inside the suspect vehicle.
"It was at this time that she observed the male suspect, who was lone occupant in the vehicle, with his pants down masturbating. The suspect then drove off southbound in the parking lot and then west onto Brock Street," Kingston Police said.
After releasing images of the suspect vehicle earlier this month, Kingston Police wish to thank the public who, after viewing the pictures on the news and via social media, provided numerous tips and information which assisted police in identifying the accused male, according to a media release.
On Monday, Apr. 11, 2022, at approximately 4:55 p.m., the accused male attended police headquarters to turn himself in and was subsequently placed under arrest and taken into custody. He was later released on conditions with a future court date, Kingston Police said.
The 24-year-old local man was charged with committing an indecent act in a public place.