Support African Grandmothers at Kingston Grandmother Connection's 14th Market for Africa
The Kingston Grandmother Connection is holding its annual Market for Africa early next month to support African Grandmothers raising their orphaned grandchildren.
This is the 14th Market for Africa the Kingston Grandmother Connection (KGC) has held in support of the Stephen Lewis Foundation's Grandmother to Grandmother Campaign and Help Lesotho. Both of these highly-regarded Canadian charities support programs in 15 African countries aimed at helping African grandmothers and their families.
At this year's sale, there will be a wonderful array of African crafts and baskets. There will also be sewing, knitting, baking, Christmas crafts, pre-loved jewelry and winter wear, art and nature cards, sandglass creations, and much more.
Barb Thomson, a volunteer with the Kingston Grandmother Connection, said the Market for Africa is the KGC's signature event and is their most anticipated sale in Kingston and the surrounding area. Last year the grannies raised $25,000.
The Kingston Grandmother Connection began in 2006 in response to a plea from Stephen Lewis rallying grandmothers across the country. Over the years, the group has grown and has organized a wide array of fundraising events.
"When the AIDS epidemic swept through many African countries, it left orphaned children. It was their grannies who took these children into their homes and have raised them and continue to do this," Thomson shared. "The Stephen Lewis Foundation and Help Lesotho strive to help grandmothers and their families and those living in poverty to build resilience through skill building, health care, parenting assistance and practical projects that ease the burden of their day-to-day lives."
According to the KGC website, this summer, Help Lesotho was able to provide grandmothers in the remote, mountain area of Thaba Tseka with new mattresses. This is just one of the many ways these organizations give support to grandmothers raising grandchildren in Africa.
"This year marks the 20th anniversary of the Stephen Lewis Foundation Grandmothers to Grandmothers Campaign. To celebrate, and as a symbol of solidarity, a quilt has been stitched together with contributions from grandmothers across Canada and six countries in sub-Saharan Africa. Grandmothers groups in ten Canadian communities have assembled the quilt," Thomson shared with Kingstonist.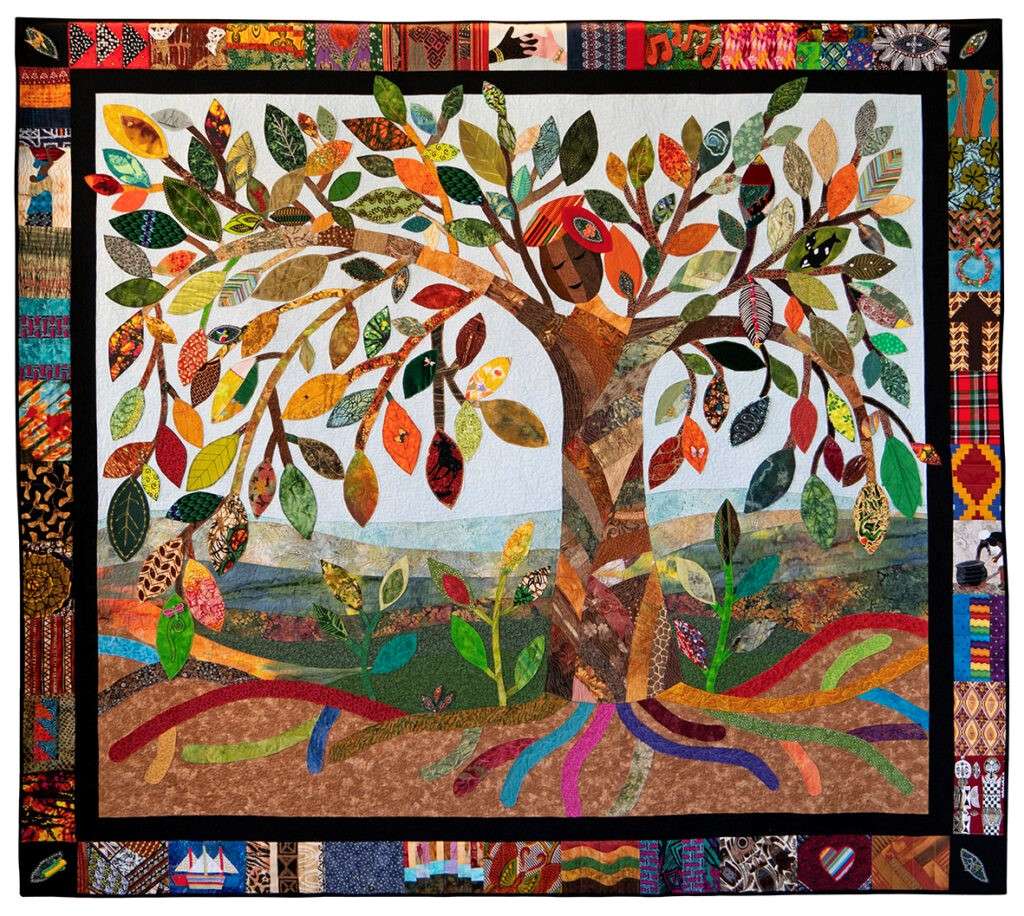 This year's Market for Africa will be held on Saturday, Nov. 4 from 9 a.m. to 2 p.m. at Crossroads United Church, 690 Sir John A Macdonald Blvd. There is parking at the back of the church.
Thomson said that everyone is invited to come and shop, and enjoy coffee, tea, and sweets.
Learn more about the Kingston Grandmother Connection on their website, and follow their Facebook page for news and updates.