Slow Down for Wet'suwet'en demonstrations continue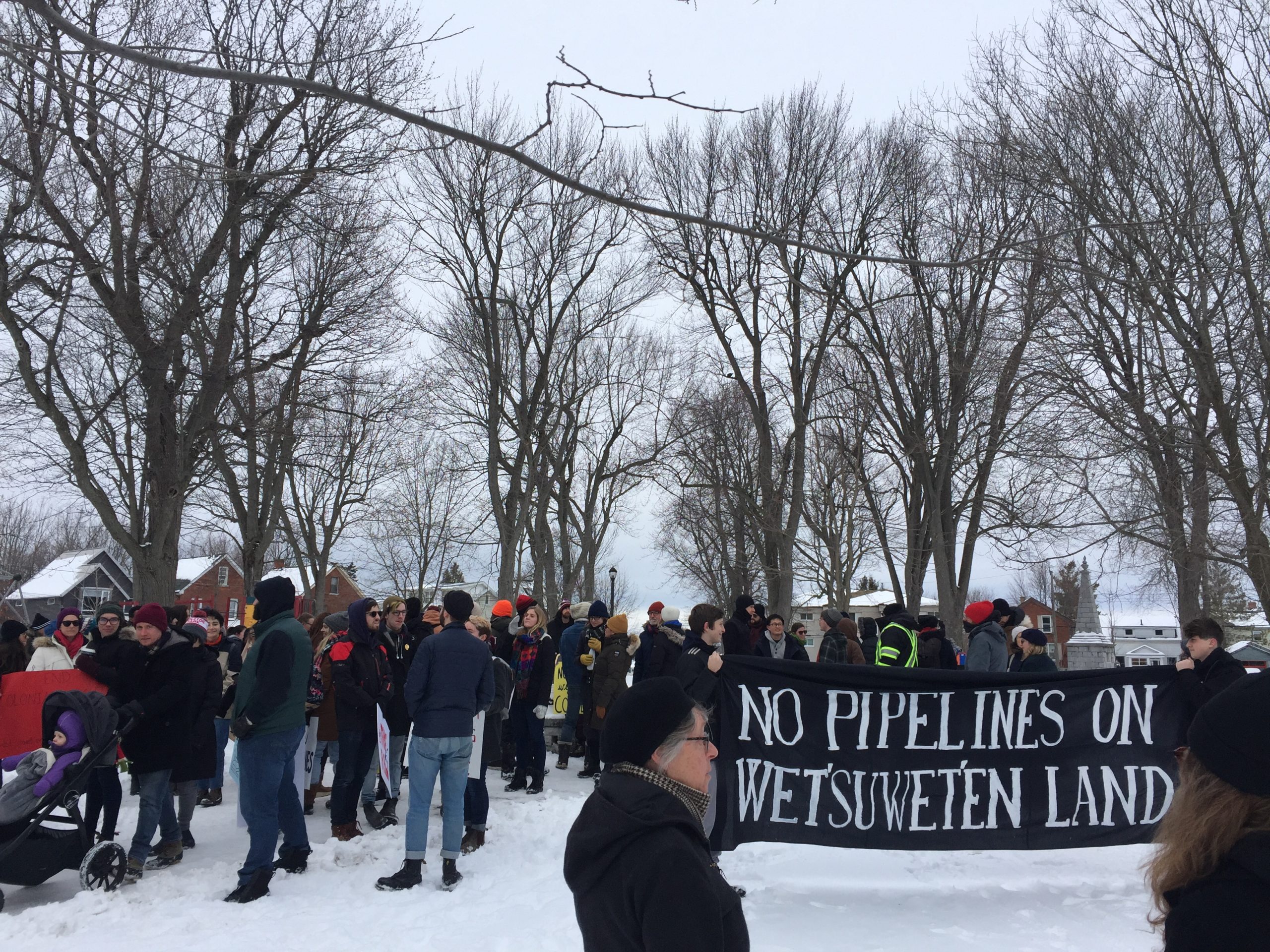 Sunday, February 9th marked the fourth day of protests and rallies in the Kingston area, with local Indigenous and non-Indigenous people publicly demonstrating solidarity with the Wet'suwet'en people in British Columbia.
Despite a court-ordered injunction, train delays and cancellations continued along the Toronto-Ottawa routes, with protests near Belleville preventing trains from passing through.
Early this afternoon, a rally in Kingston's McBurney Park drew a large crowd of supporters, holding banners and signs of support for the Wet'suwet'en stance and opposition to the pipeline construction. The crowd chanted "When your water's under attack, what do you do? Stand up, fight back!"
At approximately 2:30 P.M., schoolbuses arrived that transported protesters to the Kingston train station, where the rally continued with an intentional blockage of John Counter Boulevard at the intersection of the train tracks.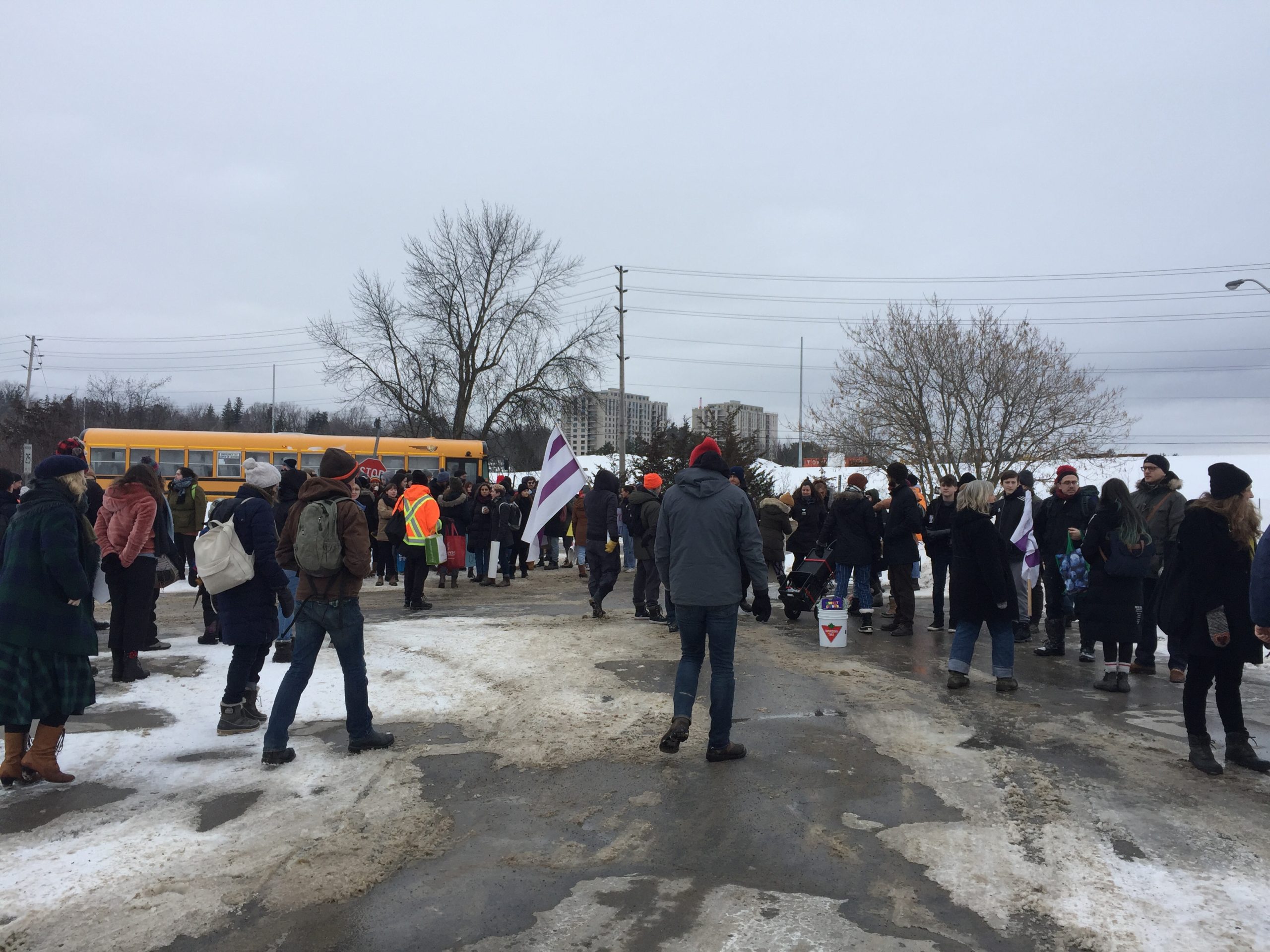 Protest organizers distributed flyers that noted that the connection between railway lines and pipelines in the context of this protest is purposeful. "Today's proposed pipelines have a lot in common with today's railroads," one flyer states. "[Both are] destructive infrastructure projects that strengthen the Canadian state and its domination of Indigenous people and their lands."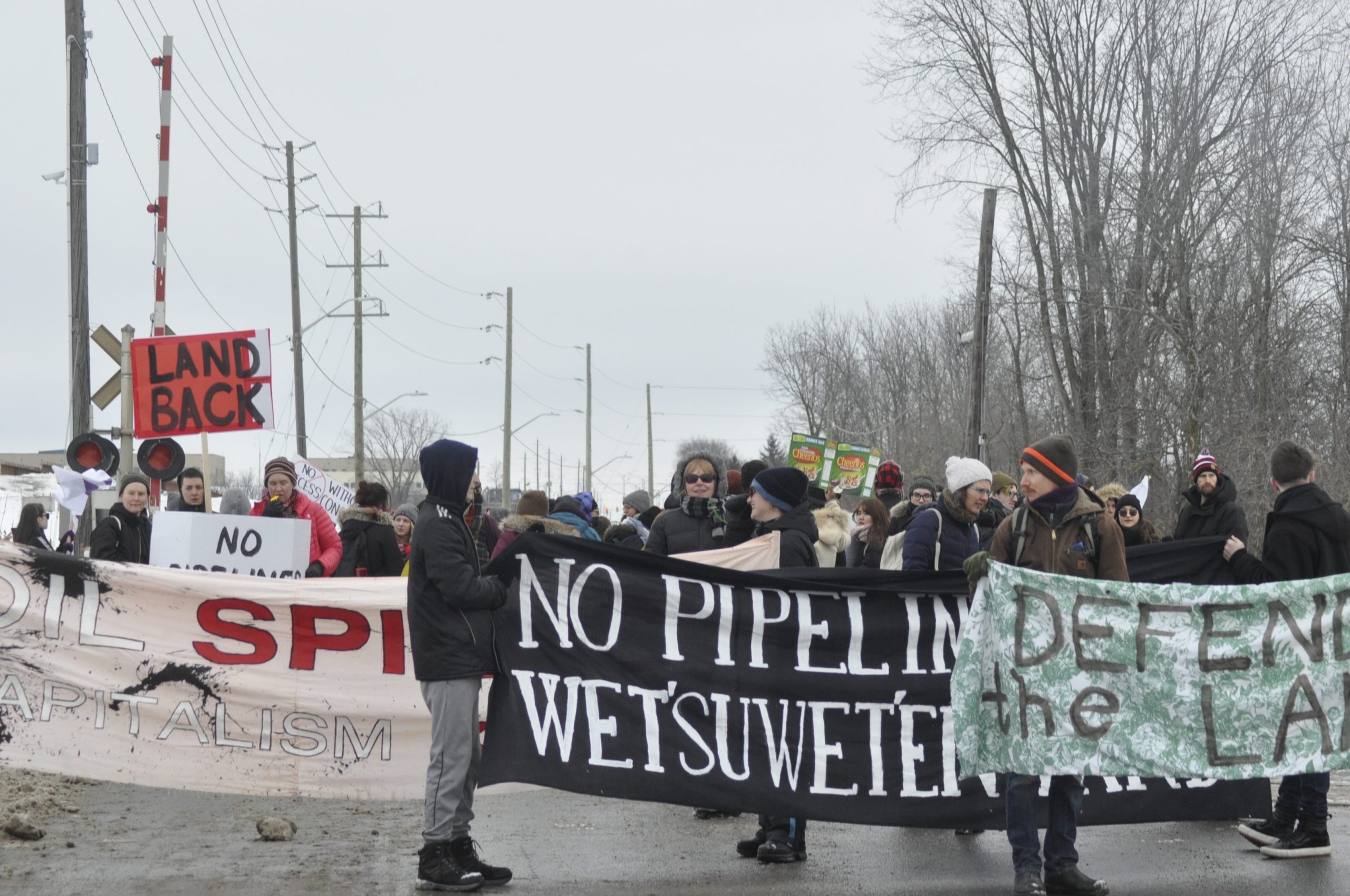 Protesters also denounced the RCMP's actions against the Wet'suwet'en and against journalists covering the raid of Wet'suwet'en territory. The flyer describes the RCMP presence as a violent invasion aimed "to protect corporate oil interests in opposition to Indigenous Sovereignty and at the behest of the provincial and federal governments."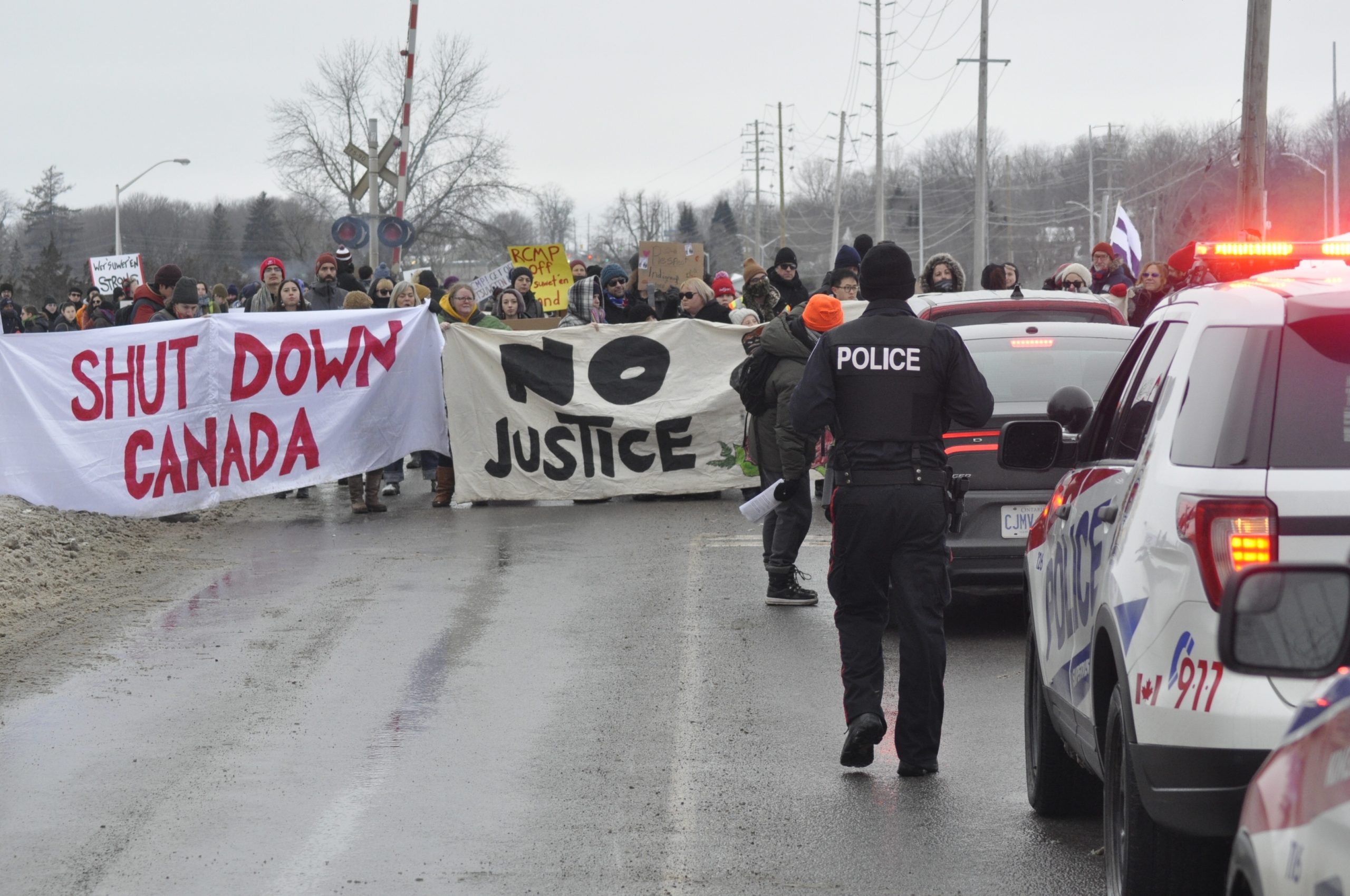 Local reaction to these protests has been hugely polarized, with many in support of the goals of the resistance, and others expressing anger and frustration.
At the time of publication, VIA Rail noted on their webpage that "train service between Montreal and Toronto and between Ottawa and Toronto is affected in both directions. None of the trains on these two routes will operate until the issue is resolved."
Kingstonist will continue to report on this protest and its effects on our region.