Six Questions with Ted Hsu of the Ontario Liberal Party
Editorial note: As Ontarians head to the polls for the Thursday, Jun. 2, 2022 provincial election, we want to be your one-stop home base for everything you need to know in the Kingston area ridings. As part of this coverage, we've created profiles for each candidate (pending candidate availability) in Kingston and the Islands, Hastings-Lennox and Addington, and Lanark-Frontenac-Kingston. For these profiles, each candidate was asked the same list of questions, the responses to which we've compiled into an easy-to-read Q&A format, with additional links for more information. To view all the profiles and additional election coverage, visit Kingstonist's Provincial Election 2022 page.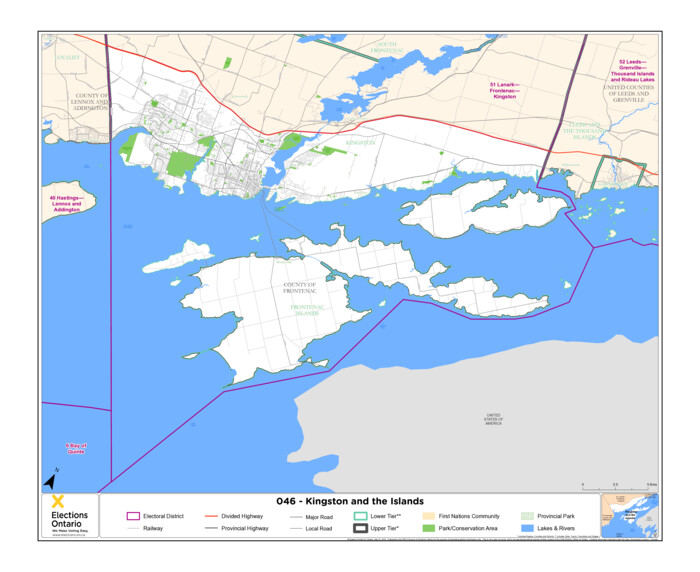 Ted Hsu is the Ontario Liberal Party Candidate for Kingston and the Islands. Hsu grew up in Kingston and knows the city well. It has been his pleasure to serve this area as a federal Member of Parliament from 2011 to 2015, as co-chair of the Mayor's Task Force on Housing in 2019, and as Executive Director of SWITCH – a sustainable energy and green jobs network – from 2007 to 2011. During this 2022 Ontario election, Hsu said he was honoured to be one of 13 candidates for MPP, from different parties, who have been endorsed by GreenPAC.ca for environmental leadership. Now, with his older daughter having graduated from high school and his younger daughter a tween, Hsu is running again for elected office. Along with both official languages, Ted also speaks Mandarin Chinese, which he learned at home from his parents. His current hobbies include coaching elementary and high school robotics teams, and playing competitive chess. He enjoys seasonal activities like vegetable gardening, apple and strawberry picking, hiking in local conservation areas, and walking along the Kingston waterfront with his family and their dog, Snickers.
What made you decide to run in this provincial election?
Well, we started back in 2020. We had a family meeting about this election; my daughters had grown up, and they had begun to read and watch the news regularly, and they could see the problems in the world – and they asked me to run.
In your opinion, what's the most important issue being discussed in this election?
The cost of living is by far the most important issue to voters province-wide.
What is the most common thing that constituents bring up when you're going door to door?
Housing. Cost of Living. The family doctor shortage. And the climate crisis is brought up as well.
And that has different layers: [for example], under cost of living, the fact that ODSP [Ontario Disability Support Program] hasn't been increased for inflation comes up a lot.
Is there one specific issue that you would like to champion if you were elected for your riding?
I'd have a hard time picking just one because a lot of people are concerned about housing and the family doctor shortage, and the climate crisis is top of mind. I don't think you can just work on one thing.
In your opinion, what is the biggest issue with the current makeup of the provincial government?
Well, I would say that the Doug Ford government waits until problems become crises; we saw that in the pandemic. And they look at the polls, and they react with short-term 'more of the same' responses to problems. So, I feel that the [current] government is not very good at looking ahead to problems that are going to get worse in the future. It's not good at listening to experts like scientists, and it's not good at dealing with complex problems.
What do you think is one of the most overlooked issues in the riding?
We usually talk about problems, but I think there are opportunities, and Kingston has a lot of potential to be a hotbed of startups, whether it's a for-profit startup or social enterprise. It's because of all the talented people who pass through because of our post-secondary degree institutions… they bring knowledge, and generate knowledge and ideas when they're here in Kingston. So, our community can be an Ontario innovation leader. It's kind of the opposite thing: it's not a problem, it's an opportunity, and… we have to think about the opportunities as well as the problems we need to solve.
If you could share a message with the voters in your riding, what would it be?
Four years ago, voters chose an NDP opposition to try to stop Doug Ford, but it didn't stop Doug Ford. Now it's four years later, and if you look at the polls, they show that Doug Ford may win another majority government [unless there is a major change in the coming week]. In 2011, when I became the federal Member of Parliament, I defeated the Conservative candidate when Stephen Harper got his Conservative majority, and four years after that, Stephen Harper's reign ended and the Conservatives were out. So, I would say the choice is yours.