Six questions with Rob Matheson, candidate for Trillium District
Editorial note:
Across the province, Ontarians are getting ready to cast their ballots in every city, town, and county as the 2022 Municipal Election is fast approaching. With election day on Monday, Oct. 24, 2022, Kingstonist has reached out to all candidates within the City of Kingston to create profiles allowing voters to find a brief overview of each candidate in one place. As response comes in, more and more candidate profiles will be added here, which you can access through our Municipal Election 2022 section (with the tab on the Kingstonist.com homepage), or through our 'Candidate overview landing page.'
With 45 candidates in total for Kingston City Council alone – and with only one district acclaimed (Countryside District will once again be represented by Gary Oosterhof) and six districts without an incumbent – our goal is to provide as much information as possible leading up to the elections. Thus, we will endeavour to collect response from as many Kingston candidates as possible, with the hope of providing similar coverage for Loyalist Township, Frontenac County, and the Town of Greater Napanee moving forward. All relevant links will be available under the Municipal Election 2022 tab.
For more general information on election process in Kingston, including details on electing Board of Education Trustees, ensuring you are registered to vote, etc., visit the City of Kingston Municipal Elections webpage.
Candidate profiles are being published on our website in no particular order.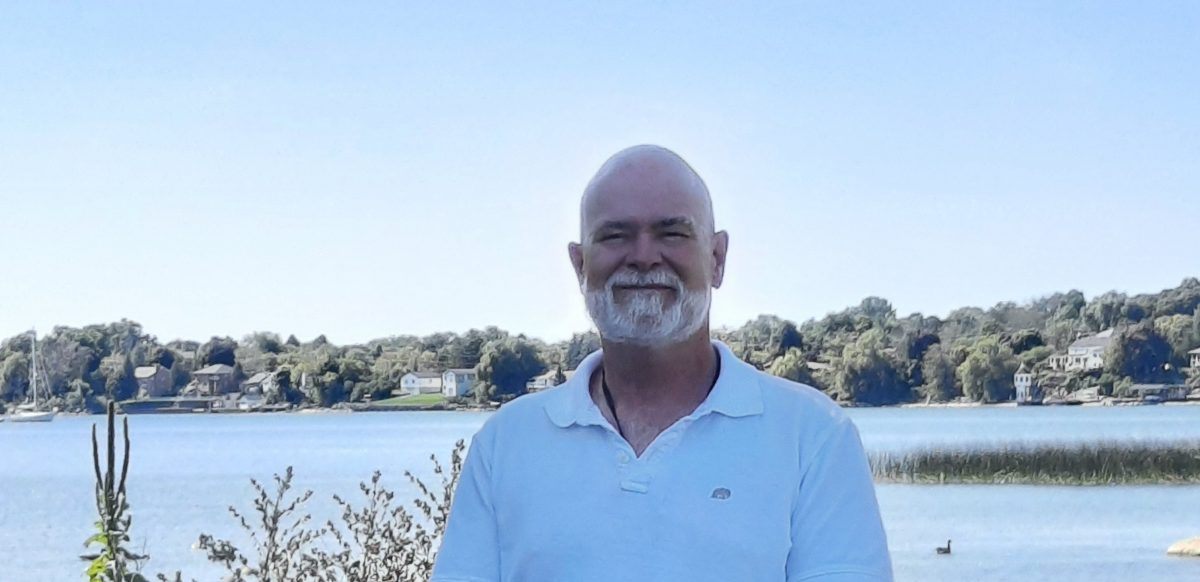 Rob Matheson is no stranger to municipal politics. First elected to Kingston City Council for the 2006-2010 term in the then-Loyalist-Cataraqui District, he ran for Mayor in 2010 and 2018, and sought a second term on Council in 2014.
"My address has never changed, but due to a motion of my own asking for a District Boundary Review so that each Councillor represented as equally as possible the same number of constituents, the boundaries were changed, and I and my fellow neighbours are now in Trillium District," he shared.
Currently a driver for Modern Taxi, Matheson noted that driving a cab has been an "excellent learning experience, getting to know intimately both our region and city (I know where all the potholes are), and our citizens' needs."
Matheson is married with two adult children, who, he said, are his "claim to fame," noting, "They are the main reason I run and try to make our world a better place."
His self-described "legacy and accomplishments on Council" from his previous term include: helping formulate a vision of "Becoming Canada's Most Sustainable City"; approving "at long last" the Third Crossing; improving Public Transit and putting in place active transportation infrastructure; improving parks such as Breakwater Park; kickstarting the Princess Street Promenade; and implementing Kingston's first off leash dog parks.
---
How would you describe your personal political ideology and/or affiliation?
I consider myself a fiscally responsible Social Democrat. I first ran for office for the "Equality" Party in Quebec at the age of 20. I started my voting career as a Progressive Conservative, becoming disillusioned there, I then joined the Green Party for eight years or more. Further disillusioned by our First Past the Post Electoral system, I have since been associated with the NDP, ever since Jack Layton was Leader. I want to see Electoral Reform and Proportional Representation take place in my lifetime so that we can improve and strengthen our democracy.
What made you want to run in this municipal election?
I have been overwhelmed by the number of issues facing our community, province, nation, and planet. We are in the midst of a growing climate crisis, as well as a housing and healthcare crisis, and unparalleled wealth inequality.
What are the three most common issues voters are bringing up to you as you campaign?
Cost of living – rents have tripled, housing costs have soared, and incomes have not kept pace. We need better rent control and transitional rehabilitation housing for those currently homeless.
The growing healthcare crisis – many residents are without the basics of a family doctor. If elected, I will push to see the Physician Recruitment Program enhanced and expanded to include other medical professionals that we may be in short supply of.
We need to build our roads and infrastructure to last – When on council from 2006-2010, I worked on a pilot project to improve our roads through a better tendering process. I vow to continue that work to innovate better roads, so that the money can be better spent on the things we

actually

need.
What three issues are most pressing/important to address locally, in your opinion?
We must mitigate and adapt our infrastructure and policies at every level to help combat climate change, as well as the growing and appalling housing, income, and healthcare inequality in our society.
We need housing for

everyone

. Specifically, more "geared to income" housing dispersed throughout our city. Every new development should have a minimum of 10 per cent designated as such.
Careful spending can keep taxes and services affordable, and limit borrowing, as interest rates continue to rise. In conjunction with building our roads to last, the money saved in ending unnecessary road reconstruction can be better spent on other needed projects such as "geared to income housing."
What is the most pressing issue in your district?
The poor condition of our streets and roadways. This is tied with inflation and the cost of living, and the need for more affordable and "geared to income" housing.
What do you feel sets you apart from other candidates?
I have the experience and history of getting things accomplished at Council, behind the scenes, and within my community. I hear how Councillors don't get back to residents. I commit to starting a west end community association for Trillium, that I will meet with monthly to discuss Council policies and decisions affecting residents. I'll listen carefully to your concerns and work always to represent the amazing diversity of people who call Trillium District, and Kingston, home.
---
For more information on Rob Matheson, candidate for Trillium District in the 2022 municipal election, visit his website. Matheson can be reached by phone at (613) 583-7377 or by email at [email protected].
With files from Cris Vilela.