Six questions with Keith Bilow, candidate for King's Town District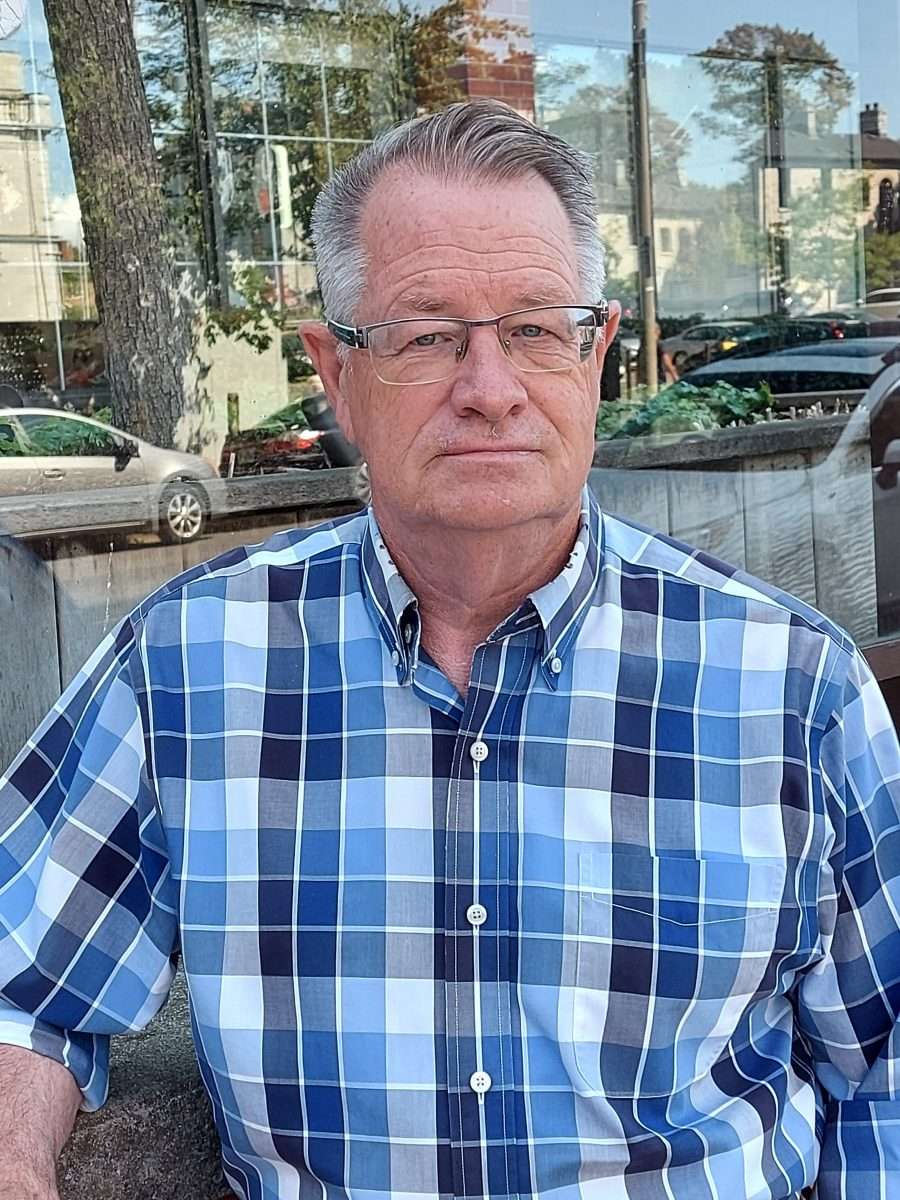 Editorial note:
Across the province, Ontarians are getting ready to cast their ballots in every city, town, and county as the 2022 Municipal Election is fast approaching. With election day on Monday, Oct. 24, 2022, Kingstonist has reached out to all candidates within the City of Kingston to create profiles allowing voters to find a brief overview of each candidate in one place. As response comes in, more and more candidate profiles will be added here, which you can access through our Municipal Election 2022 section (with the tab on the Kingstonist.com homepage), or through our 'Candidate overview landing page.'
With 45 candidates in total for Kingston City Council alone – and with only one district acclaimed (Countryside District will once again be represented by Gary Oosterhof) and six districts without an incumbent – our goal is to provide as much information as possible leading up to the elections. Thus, we will endeavour to collect response from as many Kingston candidates as possible, with the hope of providing similar coverage for Loyalist Township, Frontenac County, and the Town of Greater Napanee moving forward. All relevant links will be available under the Municipal Election 2022 tab.
For more general information on election process in Kingston, including details on electing Board of Education Trustees, ensuring you are registered to vote, etc., visit the City of Kingston Municipal Elections webpage.
Candidate profiles are being published on our website in no particular order.
---
Keith Bilow has lived in Kingston all his life. Now semi-retired, Bilow works as an event organizer after a "varied career in real estate, fundraising, and independent businesses," he said.
He has two children and three grandchildren, and shared that he's active as a volunteer. "I am on the personnel committee for the Princess Street United Church, and I volunteer for events in the LGBT2SQ+ community."
Bilow has also been involved with a wide variety of community organizations, including the Multiple Sclerosis Society, where he received a province-wide 30-year service award. He was also chair of a school parents group, and participated in a support group for male victims of sexual assault.
When asked for a "fun fact," Bilow said, "I live by the motto that it takes and costs nothing to be kind. Also, I love to go to Confederation Park and be surprised by what is happening."
---
How would you describe your personal political ideology and/or affiliation?
I've been involved in provincial and federal political campaigns; however, I don't think that party politics is useful at the municipal level. I believe in resolving issues by negotiating to reach the middle ground.
What made you want to run in this municipal election?
An interest in issues including housing, homelessness, future growth, and improving the relationship between the city and Queen's.
What are the three most common issues voters are bringing up to you as you campaign?
The Tannery site
Homelessness
Property crime
Also issues such as Lasalle Causeway closures and the McBurney Park splashpad.
What three issues are most pressing/important to address locally, in your opinion?
Housing
The Integrated Care Hub
Property crime
What is the most pressing issue in your district?
Homelessness.
What do you feel sets you apart from other candidates?
My visibility and persistence in getting things done. Living in Kingston all my life has made me familiar with the entire community. I have connections with all levels of government and Kingston-based social agencies.
---
For more information on Keith Bilow, candidate for King's Town District in the 2022 municipal election, visit his Facebook and Twitter profiles, or contact him by phone at 343-333-6811 or email him at [email protected].
With files from Cris Vilela.