Shop sustainably with local fashion retailers
*Paid Business Feature*
During the pandemic, a lot of us have spent time decluttering, organizing, and thinking about mindfulness and purpose. One area of our homes to consider when moving into intentional purchasing are our closets.
Many brands and businesses are shifting focus from 'fast fashion' to high-quality, sustainable options. Here in Kingston, we have a collection of fashion retailers ready to help you build that sustainable wardrobe.
Oak and Fir is a Kingston-based online boutique that specializes in sourcing clothing from environmentally conscious vendors.
"We cover all the trends from neutral basics to business casual blouses and flirty spring dresses," said Cameron Watson, the brand's founder. "Our top sellers are our low-waste beeswax lip balms and our graphic tees made of recycled plastic bottles."
"A huge part of our efforts to be a more sustainable brand is to support other small businesses by supplying their products in-store," Watson continued. "We take pride in our current efforts towards minimizing our environmental impact, including handmade, small-batch clothing, ethical manufacturing programs, carbon-neutral shipping, and low waste packaging. Keep your eyes on us as we add new products every month."
Oak and Fir offers free local contactless delivery for the Kingston area as well as worldwide shipping. Find their products at https://oakandfir.ca/ or on Instagram @ShopOak_and_Fir.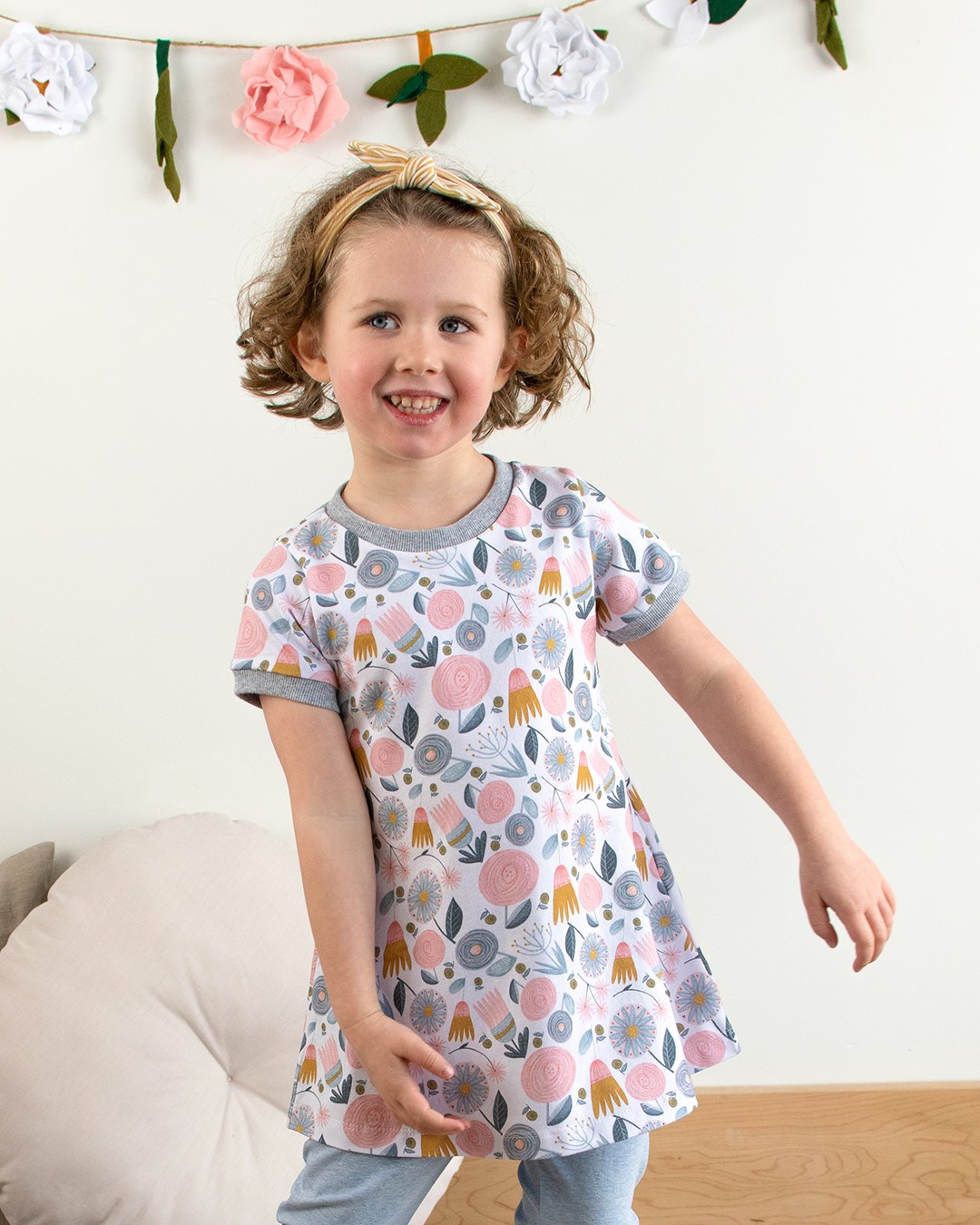 Pure Colour Baby is a local children's apparel brand with cute and practical clothes, locally made in their Kingston-based studio. They specialize in grow-with-me sizing for newborn to size 8, using only organic and sustainable fabrics to produce their collections.
"Shopping mindfully and purchasing pieces that are well made, comfortable and long-lasting is a great way to get started on building a more sustainable wardrobe," shared Lindsay Down, owner of Pure Colour Baby. "Whether this means finding gently used clothes at your local thrift store or purchasing new clothes from sustainable brands, there are lots of ways to become a more conscious consumer."
Down offered some tips on how to do so.
"Purchasing locally-made clothing will most often cost more than clothes you will find at fast fashion retailers or big box stores, but these brands put a lot of thought and care into producing clothes that are ethically made, high quality and longer-lasting," she said. "You might also consider purchasing grow-with-me clothing for your baby or toddler. These pieces are designed to fit through multiple sizes, allowing them to last two to four times longer than traditional sizes."
Visit Pure Colour Baby at 837 Norwest Rd, or stop by their website to view their spring collection.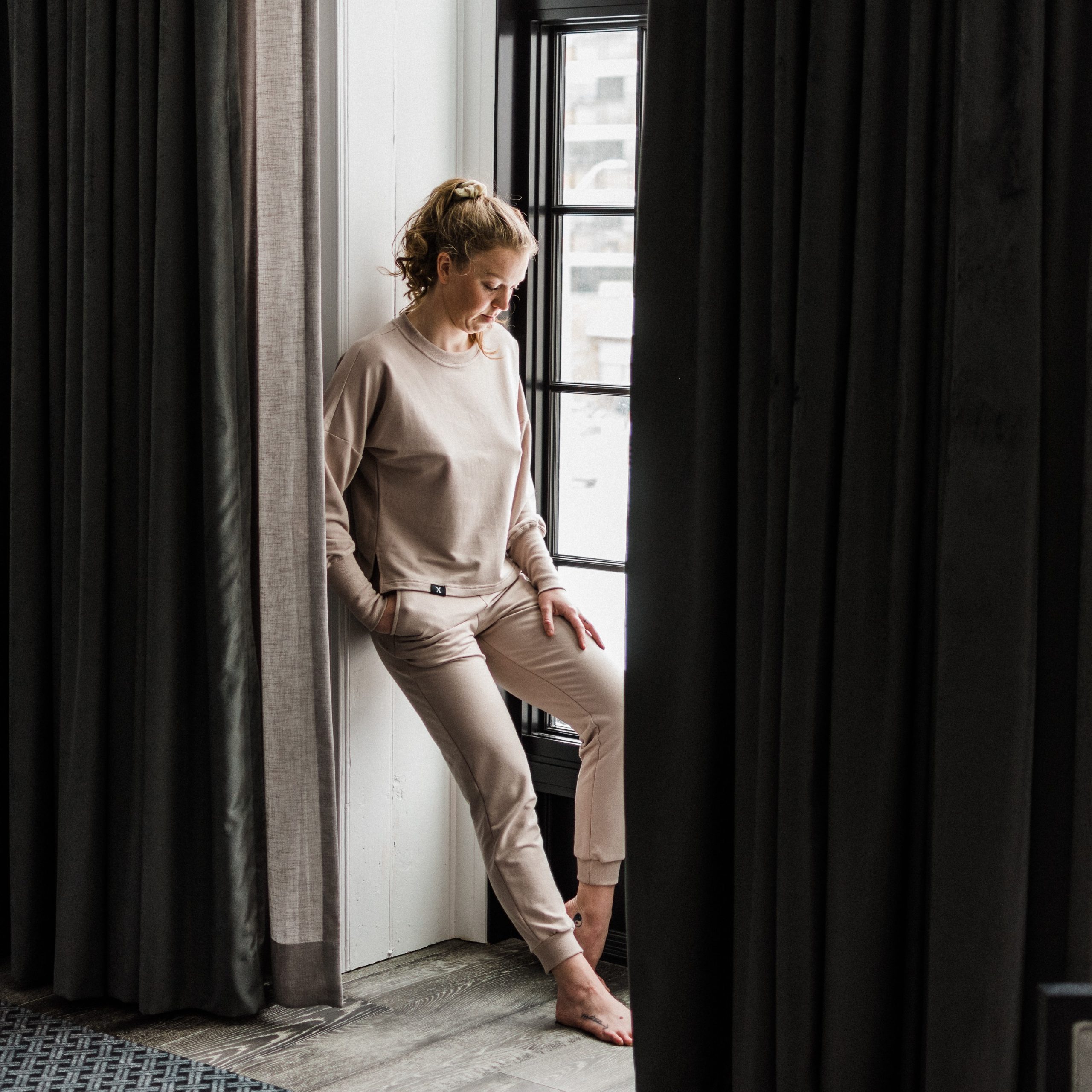 Pure Balanxed is a Canadian fashion brand that creates beautiful everyday basics that build a foundation for effortless style. Pure Balanxed is dedicated to quality — From the first design to the final product, every step is intentional.
Every Pure Balanxed design features a unique affirmation tag to offer messages of love, support and encouragement to wearers. "Our fabrics are chosen for their sustainability, durability, and softness," shared Allie Duff, the brand's founder. "We use OEKO-TEX Standard 100 fabrics, which are tested for harmful substances and chemicals. It makes our process longer (and sometimes harder), but it's worth it."
"We want the best for you and mother earth," Duff continued. "All of our clothing is made in Canada, and we have great working relationships with each of our manufacturers. Our Canadian manufacturers are 100 per cent woman-owned. We are so proud to be a Kingston-based small business."
To shop Pure Balanxed visit www.purebalanxed.com
House of Angelis carries high-quality fashion brands, designed to last through the seasons.
"We're a family business who's been dressing our clients top to toe, inside and out, in the heart of downtown Kingston since 2003," said co-owner Joanne Angelis. "As stylists and bra fitters, it's our job to make sure our clients not only look good, but feel good, and part of that is feeling good about the brands you're supporting."
Angelis shared a bit of the transition towards ethical products she's experienced through purchasing from different brands and labels.
"In recent years, more and more of our brands are working towards more ethical practices. Companies like Mey from Germany and US based Stripe & Stare are almost 100 per cent sustainable and are constantly striving to do more. Stipe & Stare has a goal of producing a 100 per cent biodegradable product by 2025, they are currently at 95 per cent, as is Mey for FSC certified materials. Canadian brand Soak doesn't use any harsh chemicals and their bottles are made from post-consumer resin, which mean it's already been recycled once!" she said.
"Supporting made in Canada also means supporting our broader community. Current brands Nadya Toto and Diamond Tea are both designed and made in Canada. One look, and the quality speaks for itself!"
Stop by House of Angelis at 65 Brock Street, or visit their website for more details.
This article is sponsored content. The businesses above paid a fee to be included in this article. If you would like to be approached for opportunities of this nature, email [email protected].