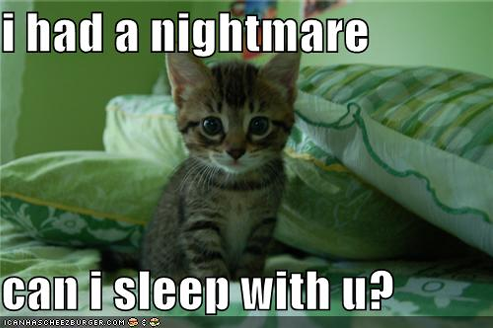 Some of my funniest childhood memories stem from my experience with pets including fish, cats and a dog. I can still recall how mad my father was when our dog chewed threw a bi-fold door, and also when my goldfish met his untimely demise by jumping out of his bowl and into a frying pan. Why we situated the fishbowl next to the stove, I'll never know. When it came time for me to depart for my first year at Queen's, I left my cat at home, where he died a short time later. Although I'd dealt with the loss of a pet before, the death of my cat; a kitten I adopted when I was 6 years old, was heartbreaking. Even so, a few years later my girlfriend and I adopted another kitten who is such a big part of the family that he even appears on our Christmas cards. The thought of losing him makes me sick. So you can imagine my outrage and utter disgust when I discovered that someone in Kingston was killing cats.
Over the past 2 years, Kingston City Police have been called to investigate 5 separate incidents where cats have been found mutilated. Based on the evidence, they have concluded that the felines were not killed by another animal, as a majority of them were found surgically cut in two. Thus far, two mutilated cats have been found near Lancaster Public School, and two more in the Cataraqui Woods subdivision. Although these incidents of animal cruelty are generally focused in the west end township, another dead feline was discovered last week in a neighborhood just west of downtown.
Since learning of the cat killer, I have been hyper-sensitive when letting my cat outside, and rarely let him out on his leash when I'm not within close proximity. I have also noticed a significant increase in the number of "missing cat" signs placed on utility poles and community bulletin boards. Losing a cat is one thing, but worrying that your furry friend might be the next victim of a serial cat killer is an entirely different story. But the community has also started help one another, as I have also noticed an increased number of "cat found" signs appearing throughout my neighborhood.
According to Constable Nadine Legare the Police are "concerned because such acts can be a precursor to other violent behaviour." That's what scares me the most. What happens when killing cats is no longer a thrill for this person? Many experts have seen strong correlations between serial killers who started out torturing animals and moved on to target people. Regardless of prosecution, I hope that this person is apprehended so that they can receive proper medial attention, and we can breathe a sigh of relief. In the meantime, I have to deal with an angry cat who is no longer allowed outside.