Return to school update provided by LDSB Director of Education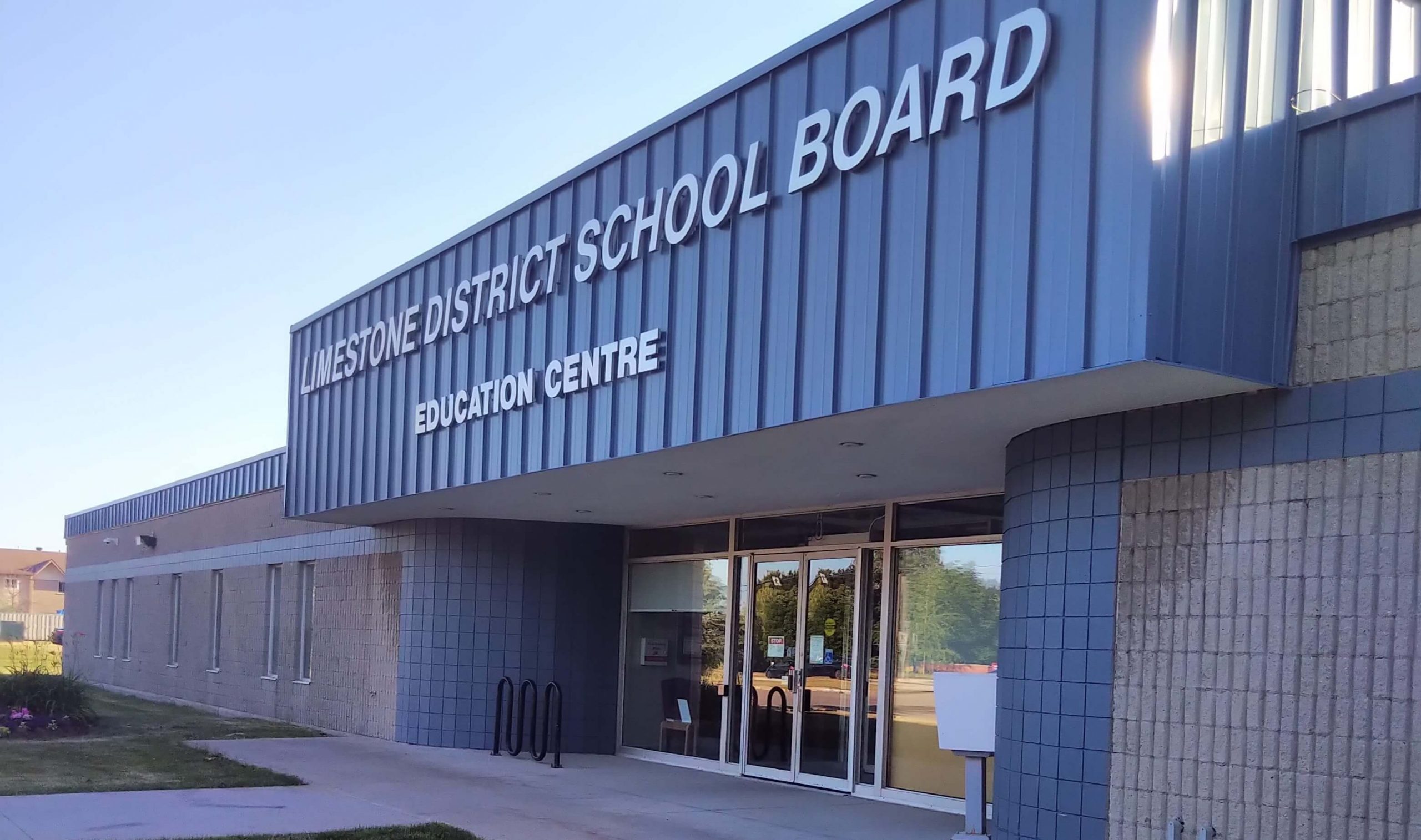 On Monday, Aug. 16, 2021, Krishna Burra, Director of Education for the Limestone District School Board provided a return to school update through a letter to families in the school board:
Dear families,
I am writing to provide you with an update on the Limestone District School Board's continued planning for 2021-2022. Our team is excited to welcome back students on September 7 for what we hope is a more conventional school year.
Last week, the Ministry of Education released its COVID-19: Health, safety and operational guidance for schools (2021-2022) which outlines how school boards are to operate. While we started preliminary planning before the end of the last school year, we are continuing to review the updated Ministry guide and working with KFL&A Public Health and community partners to develop specific plans and procedures for Limestone. These plans will provide more information on our local context, and how our schools and sites will maximize health and safety for everyone participating in in-person learning and work. Many of the precautions and adaptations put in place during the 2020-2021 school year will continue into the upcoming year.
I would like to highlight some important updates, some of which you may already be aware.
Students will return to in-person learning daily for the full school day. Elementary school students in Kindergarten through Grade 8 will remain in one cohort for the full day. Secondary students will follow the quadmester model (two courses per day), at least for the first half of the school year (September to January).
The LDSB Virtual School is an option for students who learn best in the online environment, or require a virtual environment due to underlying medical conditions for themselves or their family members. We are currently finalizing plans for the virtual school based on information collected from families in June. If you would like more information on the LDSB Virtual School or changing your student's model of learning for 2021-2022, please visit the board website.
All students and staff must continue to perform daily screening for COVID-19 symptoms prior to attending school or work. If ill or symptomatic, students and staff must remain home.
Staff and students in Grades 1-12 will still be required to wear masks while indoors and on student transportation, and students in Kindergarten are encouraged and expected to wear masks. Masks are not currently required outdoors.
Physical distancing will be encouraged as much as possible between cohorts.
While the updated guidance indicates students do not need to stay within their cohort during recess and outdoors at this time, as a precaution, elementary cohorts will start the year on the yard in cohorts. Spacing will continue to be emphasized because masking outdoors is not required.
Music, arts, physical education, field trips, assemblies, school nutrition programs and cafeteria use may resume, with some modifications and in consultation with local public health.
Extra-curricular and inter-school sport activities will be permitted with some modifications.
We have shared a new frequently asked questions section on the board website. If you have a question that you do not see included, please email us and we will try to get answers for you as quickly as possible. As we refine our plans, we will update our frequently asked questions, and soon we will share a revised Return-to-School Guide for families to consolidate information and resources. We hope this will help you prepare your student(s) for back to school.
It takes a community working together to keep our schools safe. As has been shared many times before, the best indicator for the health of our schools is the health of our community. Provincial and local health authorities continue to urge all Ontarians ages 12 and up to obtain both vaccinations as soon as possible. They have indicated this is one of the best protections against COVID-19 and helps to protect those who are most vulnerable, or who are unable to be vaccinated.
Based on statements from local public health authorities related to local vaccination rates and low case counts, we are well-positioned to open schools safely.
I know the past 18 months have been challenging for everyone – students, families, staff and our broader school communities – and I thank you for your past and future efforts to help us support students as best we can through these evolving circumstances. For the benefit of all children and youth in Limestone, we all must continue to do what we can to ensure schooling continues. Schools provide much more than learning for the youngest members of the community. We will continue to prioritize safety and well-being for everyone who learns in, works in, and supports Limestone.
Krishna Burra
Director of Education