Regiopolis Mathletes awarded first place at Ottawa Math Tournament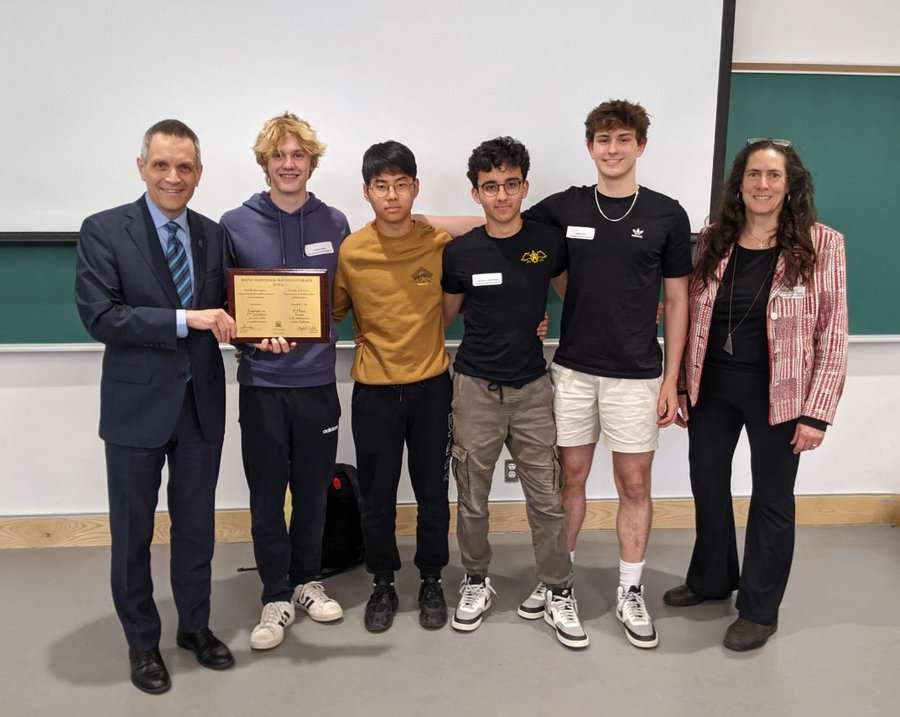 The Regiopolis-Notre Dame Catholic High School Mathlete Team was awarded First Place at the annual Ottawa Math Tournament held at the University of Ottawa last week.
According to a release from the Algonquin and Lakeshore Catholic District School Board (ALCDSB), the win comes nearly two decades and numerous fourth-place awards after a team of four Grade 11 students, called RND Mathletes, reached the near-perfect score of 68/70. The team also had the most mathletes in each of the four individual final rounds and competed against approximately 30 other high schools.
The school board said the team had been practicing weekly with RND teacher and math coach, Henry Santos, since the beginning of September, and on Friday, May 5, 2023, the four team members travelled to Ottawa to participate in the tournament.
"Thanks to the hard work and brilliance of the team, the RND Mathletes walked away with a 1st Place plaque," said Mr. Santos. "It's an amazing feat that math teams rarely accomplish. They were easily 11 points over the next-place team."
Siobhain Broekhoven, another RND teacher and math coach who coached these mathletes in Grade 10, took the four team members to the math tournament, which was organized by the Department of Mathematics and Statistics at the University of Ottawa.
"It was an intense competition, and I am grateful for the opportunity to have tested my skills against other Grade 11 students. This experience has shown me the importance of perseverance, teamwork, and dedication, and I am proud to have been a part of a great team," said student Joseph Guay, RND Mathlete.
This win means that the Mathletes now have a better chance at qualifying to compete in bigger tournaments, according to the release. Mr. Santos said that he plans to apply for a spot either in Toronto or at the University of Waterloo next year.