Regina Rosen (1939 – 2018): "Ask not 'Am I happy?' but rather 'Is my life meaningful?'"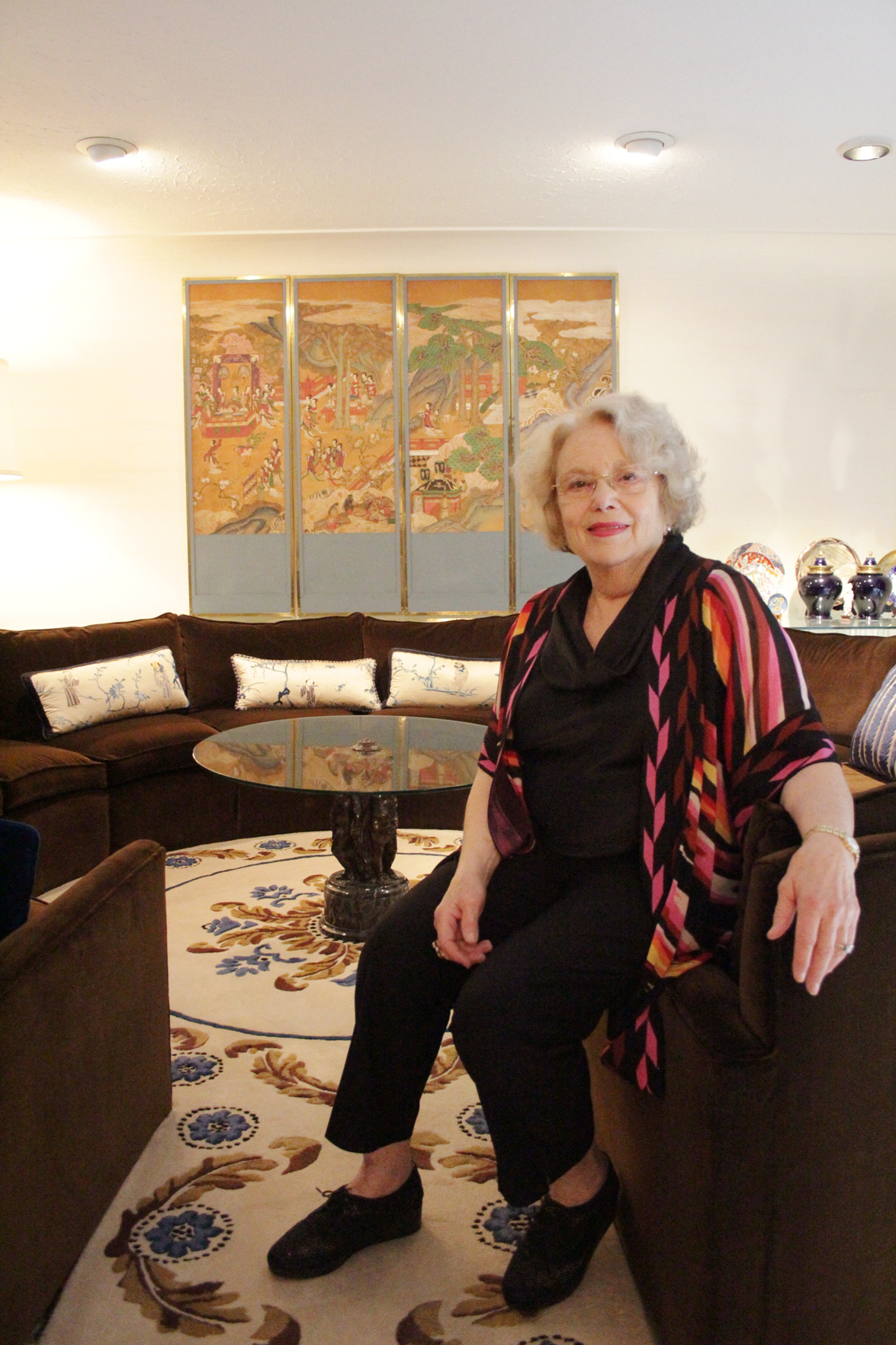 It is with a heavy heart that I write to announce the passing of Regina 'Gini' Rosen, who passed away on Monday, Aug. 13, 2018.
In my many years covering news and happenings in Kingston, I had the honour and the privilege to meet and speak with Rosen a number of times. I know that 'the honour and the privilege' sounds incredibly cliché, but it's the truth, and anyone who's met Rosen knows why: Fiercely determined and unabashedly insightful, Rosen had a way of getting her point across like no one I've ever met.
Rosen was kind, compassionate, and simply delightful to be around. Born in Bronx, New York, in 1939, Rosen became a Canadian citizen in 1972, and earned a degree at Queen's University in 1980. Since then, she has advocated for social change and human equality, and donated to too many local causes to count. Her passion for social change in Kingston has left her mark all across this city, and her spirit will live on in the countless ways she made this community better and stronger, year after year.
Kingston has lost an incredible leader, one we are all better for having in this city.
Before she passed away, I sat down with her and talked about what she hoped her legacy would be. I'll never forget that day when Rosen invited me into her home and took the time to squeeze in an interview between two meetings she'd already scheduled that day. After offering me something to drink despite our tight time crunch, we sat at her dining table where she produced some papers she'd gathered for reference during the interview.
"So, how is this going to work? Do you want to ask me questions or can I just say what I want to say?" she asked in true Rosen style.
I told her I'd be happy to hear what she wanted to say, and what followed was nothing short of inspirational.
If you've lived in Kingston for any length of time, chances are you are familiar with the name Regina Rosen – and there is an even bigger chance that some of the work Rosen has undertaken aimed at bettering this community has touched your life.
Glamorous, witty, and incredibly insightful, Rosen has spent much of her life contributing to the organizations and causes that have made Kingston a better place to live. Her work and financial contributions to the countless causes she has championed have undoubtedly impacted Kingston and the community in ways that will last forever. It is for that reason her name has been immortalized in the history and foundation of this city: the things that have been named in her honour allow us all to never forget her massive contributions to the community.
Perhaps most obviously, Rosen's enduring support for the arts in Kingston landed her name above the doors to the main stage of The Grand Theatre. Rosen's contributions to that cause led to the main auditorium within the historic theatre to bear her name as the Regina Rosen Auditorium.
A founding member of the Community Foundation for Kingston an Area, Rosen's namesake Regina Rosen Food First Fund was established in the past few years. That fund supports food providing or food security organizations throughout the area, offering a $1,000 grant to projects or organizations with an immediate need on a monthly basis.
And while the number of fundraising events, charitable contributions and community efforts Rosen has taken on are countless, it is perhaps the philosophy she lives and shares which makes the greatest impact on Kingston.
"I've been asked this many, many times, and I always answer with something like 'You know, I'm the one who benefits the most…' But in the end, it's very hard to articulate why I am happiest when creating something called social capital," Rosen said, noting that she captured the answer to 'why she continues to support local causes' best in a speech she gave at a Community Foundation event last year (2016). In that speech, Rosen referred to a number of philosophies she embodies.
Philosopher Martin Buber coined the term 'communitarian,' one that Rosen loves, her face lighting up as she describes it.
"I realized that everybody who works for or with either their immediate community – maybe even their church, their family community, or the larger community – really, they are a communitarian," Rosen said of the philosophy that focuses on the connection between a person and their community.
"I always say to people "I love being a communitarian, and if you're not already one, that's the thing to become,'" Rosen said with a smile.
"That's how we're going to live best on the earth that we live on."
Rosen then referred to philosopher Jeremy Bentham, who said "It is the greatest happiness of the greatest number of people that is the measure of right and wrong."
"People are always asking in this society: Am I happy? How do I get happiness? What am I supposed to do to get it? Can I buy it? But it's been learned that focusing on your own needs always leads to disappointment." she expressed.
"So the right question, instead of 'Am I happy?' is 'How do I find meaning in my life?' or 'How do I connect and contribute things beyond myself?'"
Finally, referring to author, neurologist and psychiatrist Viktor Frankl's book 'Man's Search for Meaning.'
"He said 'What motivates us is to do good and lead a meaningful life,'" Rosen quoted.
"That is what I hope I am doing."
The funeral service for Regina Rosen will take place on the afternoon of Thursday, Aug. 16, 2018 at the Beth Israel synagogue.