Queen's makes rapid antigen, PCR tests available for students on campus
Queen's University is making both rapid antigen tests and new, self-swab PCR tests available for those members of its student body that are currently on campus.
The University announced this move on Monday, Dec. 13, 2021, just after the most cases of COVID-19 were reported among the Queen's community – both in terms of the pandemic in general, and the most cases reported within that population in a week (282 cases).
"Due to the prevalence of the Omicron COVID-19 variant in the Kingston region, KFL&A Public Health strongly encourages all students to get tested for COVID-19 before leaving the KFL&A region for the winter break," Queen's said in a press release on Monday, Dec. 13, 2021, the day after the University announced it was moving from in-person exams to having the fall term exams delivered virtually.
The University also addressed students who are going home for the winter holidays, as well as those who cannot do so.
"Students intending to leave Kingston for the winter break, who have received a negative rapid antigen or PCR test, and who are not high-risk contacts, are encouraged to depart as soon as possible," the University said.
"If students have already returned home, they are strongly encouraged to seek a single PCR test and isolate while waiting for results."
Queen's said that support services are available for students who are not able to return home, and that its residence buildings will remain open for students who cannot travel. Students who remain in residence buildings have received a follow-up communication with further details.
Rapid antigen tests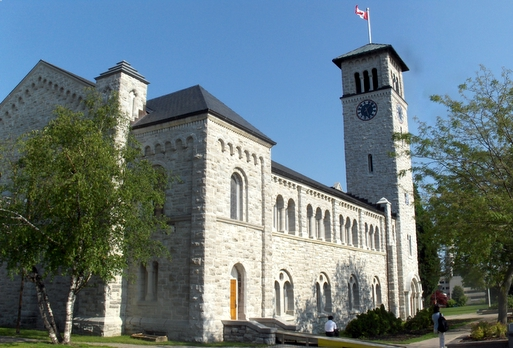 Queen's said the rapid antigen tests are available to students who are asymptomatic and have not been told they are a high-risk contact of a person with COVID-19. Those tests can be picked up by students at Grant Hall from 8:30 a.m. to 4:30 p.m., Monday through Friday. Students can pick up one test each.
"If the test is positive, students must isolate in-place for 10 days, and they must get a PCR test," Queen's said.
PCR tests
PCR self-swab tests will be available to students that are symptomatic, or those who have been told they are a high-risk contact – those individuals must get a PCR test (as opposed to a rapid antigen test), and are required to self-isolate while awaiting test results, the University said. Students can pick up the PCR tests from Student Wellness Services within Mitchell Hall, and are asked to access that building via the southeast entrance (across from the Kinesiology building off of Division Street. The tests are available for pick-up from 9 a.m. to 4 p.m. Monday to Friday, and students can also speak to a nurse at this location.
Students will be asked to self-swab at home and return within two hours so that their test can be sent to a lab for processing. Then, results will be available online with 48 hours. Students are reminded they will need their Health Card (OHIP card). Out of province and international students can obtain their test results by calling 1-800-567-5722, the University said. Students can also make an appointment for a PCR test at Student Wellness Services to have a healthcare professional administer the test.
"If the results of a PCR test are positive, the student must isolate in place for 10 days. If the student is a high-risk contact, they must isolate for the full 10 days, regardless of vaccination status, and even if their test results are negative," said Queen's.
---
Additional information on changes to campus operations will continue to be communicated to those in the Queen's community, who can refer to the Safe Return website for up-to-date information from the University.