Queen's holds 'Drop or Swap' to help out students and Kingston community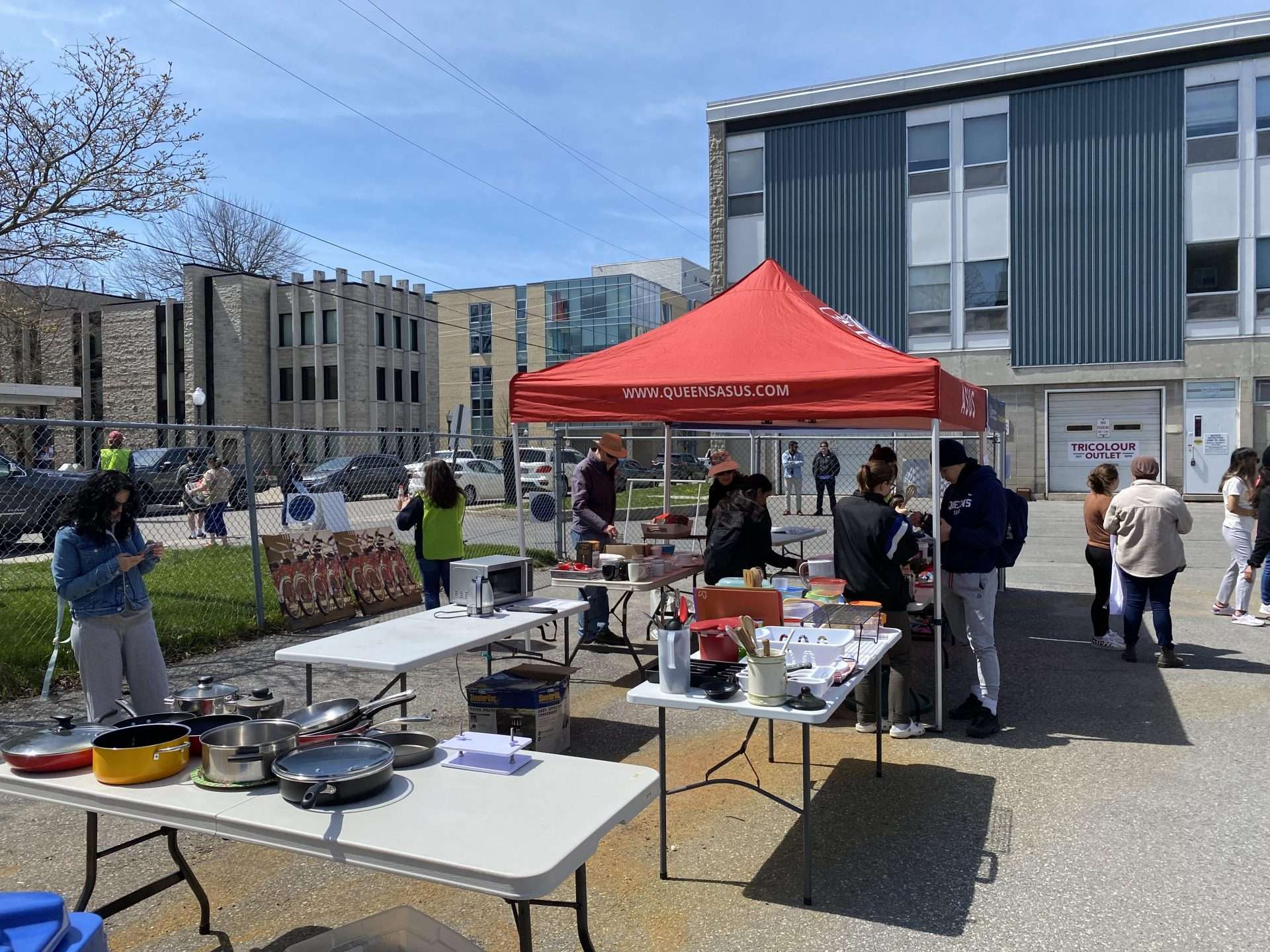 Now that the university school year is winding down, with students completing their last exams and assignments, many will move out of residences and off-campus housing in Kingston. In order to help this process, Queen's University is hosting the Drop or Swap, where students can drop off furniture, small appliances, and other items they no longer want or need, and browse what others have left to help outfit their next living space.
This weekend, April 27 to 30, students can visit the Drop or Swap at the Rideau Hall parking compound from 11 a.m. to 5 p.m., and give their previously loved items a new life.
"Moving always creates the potential for waste, but the Drop or Swap Event turns it into a big opportunity for Queen's to put its commitment to sustainability into practice," said Adam King, Off-Campus Living Advisor in Student Affairs. "The event gives students the chance to help other students set up or improve their off-campus living space, and it's also a way to give back to the local community. We're working with local charities throughout the event to connect them with items on their wish list, and all items that are unclaimed at the end of each day are donated to non-profit organizations in Kingston."
According to a release from Queen's University, students are encouraged to contribute a wide variety of household items to the event, including furniture, small appliances, kitchenware, electronics, office supplies, clothing, linens, and non-perishable food items. All items dropped off are free to take for students and members of the community, however, the drop-off portion is only open to Queen's students.
Several Kingston charities, such as Habitat for Humanity, The Goodway, and St. Vincent de Paul Society, will either be on hand to pick up donated items or will accept them afterwards, the university stated. Some organizations have identified items they especially need, and, where possible, Queen's will set them aside for donation.
Representatives from the Alma Mater Society (AMS), the Society for Graduate and Professional Students (SGPS), and the Arts and Science Undergraduate Society (ASUS) helped plan the Drop or Swap Event, the university noted. Student volunteers will also help Queen's staff members run it over the four days. Last year, a similar event was organized by ASUS.