Update: Found – Public assistance requested to locate stolen Sousa Ready Mix pickup truck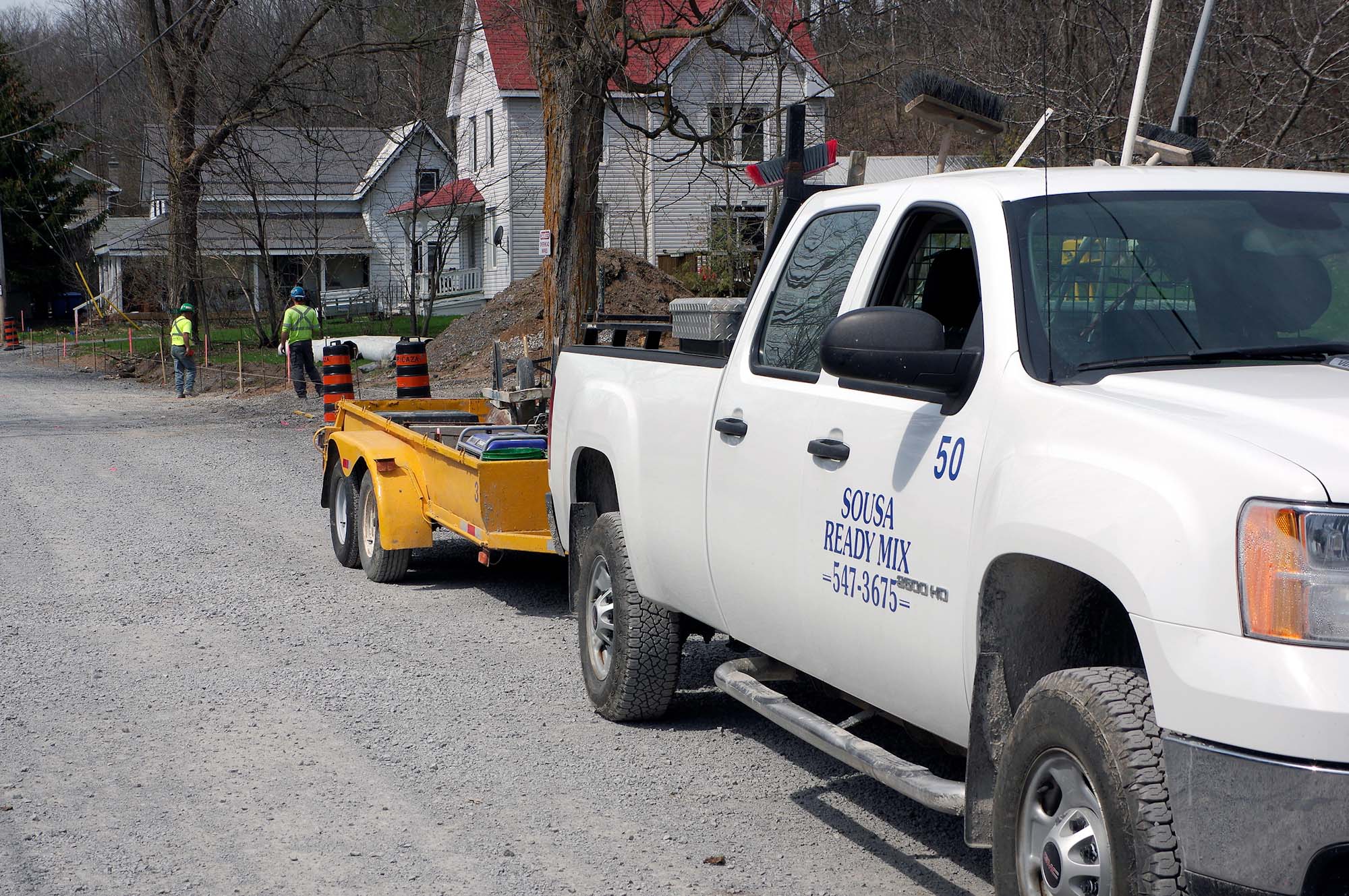 UPDATE (Tuesday, Mar. 10, 2020 at 3:15 p.m.): Just before 3 p.m. today, Kingstonist was contacted again by the team at Sousa Ready Mix Inc., who informed us that someone who'd seen this article had called them about a trailer that they'd seen sitting in the same spot for a few days. Together, the caller and Sousa Ready Mix were able to establish that the trailer was, indeed, the one stolen from the company.
Less than half an hour later, we were again contacted by Sousa Ready Mix Inc., this time to let us know that they had successfully located the second stolen truck.
Thanks to all of our readers who took note of this article and were able to get both of the stolen items back to Sousa Ready Mix!
Original article:
The team at Sousa Ready Mix Inc. are hoping members of the public might be able to help them in locating a pickup truck that was stolen.
Two Sousa Ready Mix Inc. pickup trucks and a trailer were stolen from the company over the weekend from Friday, Feb. 28 to Sunday, Mar. 1, 2020. One of those trucks has been located "thanks to an amazing Kingston resident who called us because our truck looked out of place on his street," employees with Sousa Ready Mix Inc. said. That truck had been sitting in a residential area where there was no active construction for three days, and the observant resident took it upon himself to call Sousa Ready Mix Inc. to inquire about it.
The company has released photos of an identical truck in its fleet, and is asking members of the public to contact them directly should they see a similar truck in an odd place or that appears to be abandoned, particularly if the truck isn't on or near an active construction site.
The truck, a 2014 GMC Sierra with blue Sousa Ready Mic Inc. logos on the door, will have the number '49' on the side of the truck (where the number 50 is on the trucks pictured). The company is also looking for a yellow, homemade utility trailer, which may or may not be with the truck, and will look like the one pictured above.
Anyone who sees the truck is asked to contact the Sousa Ready Mix Inc. office at 613-547-3675. Kingston Police have been contracted regarding this theft and are actively investigating.