PSAC East president calls base commander's letter 'meaningless'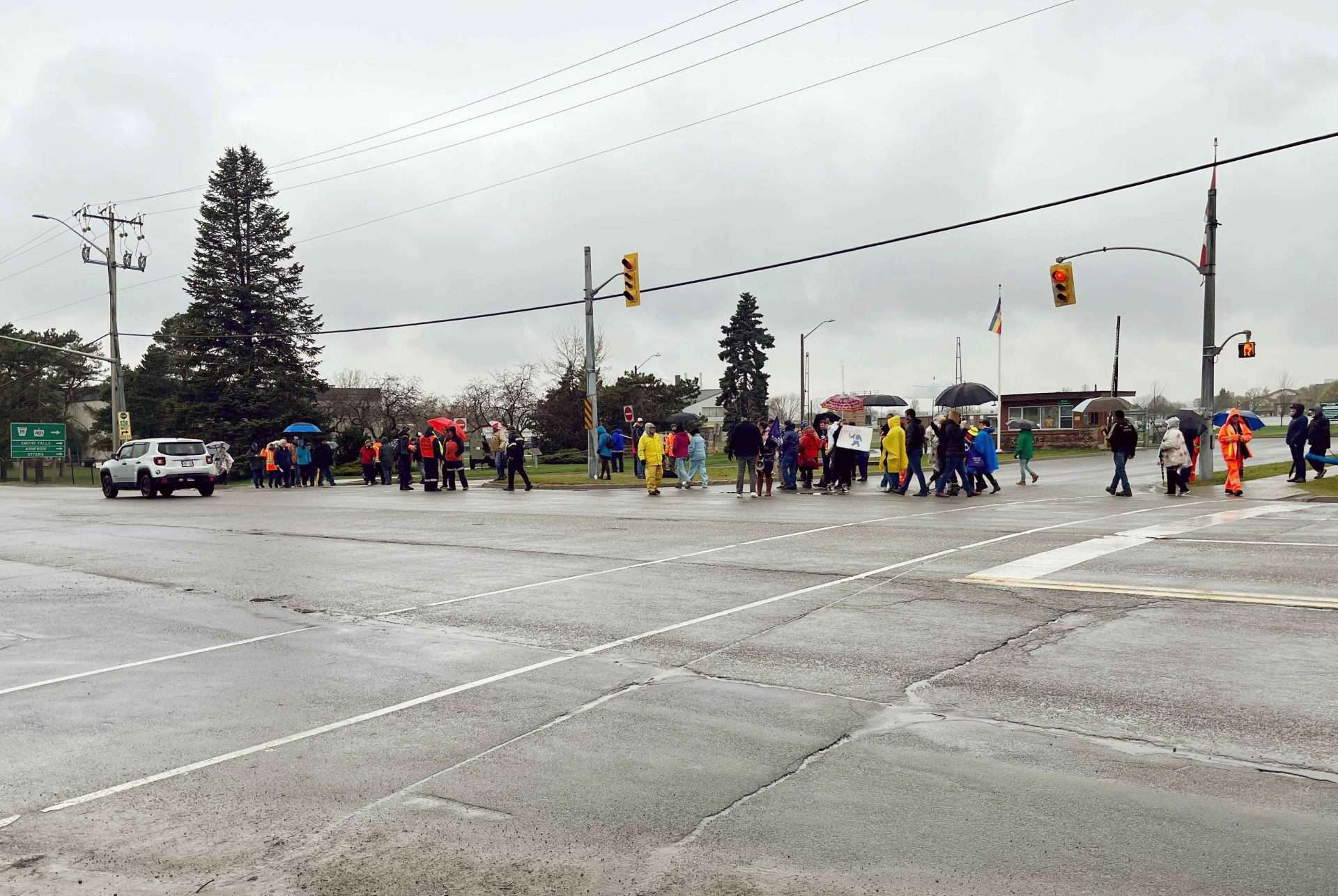 When East Region Public Service Alliance of Canada (PSAC) President, Christopher Snooks, was asked for his response to a recently received "cease and desist" letter, he cavalierly responded with a rhetorical question: "You mean that piece of paper I received that doesn't mean anything?"
Snooks, who represents the Union of National Defence Employees (UNDE) Local 641, received the letter signed by Colonel Sonny Hatton, Commander of CFB Kingston just after noon on Friday, Apr. 28, 2023.
Reached by phone, Snooks called the letter "meaningless."
"He (Hatton) doesn't want us picketing over at the base. He said its because of the military and everything else," said Snooks, asserting, "This is our right. It's under the Charter of Rights."
Snooks was clear in his opinion that picketers have done nothing illegal: "This letter is written by a Base Commander, it is not written by the courts. The police have not been called in to the base. We have not had any fines, nor any inquiries."
"Yes," he admitted, "if you [phone] the police, they'll tell you there's been complaints about traffic, but they haven't been over to the base. So, this letter doesn't mean nothing."
Does the union plan to continue picketing in the CFB Kingston locations? Snooks was adamant, "I will continue to keep picketing the base locations until my union comes back and tells me we settled or to move on."
Commander Hatton's letter expressed that, "Although the majority of locations across the country have been lawfully picketed, it has come to our attention that at certain locations… Picket Captains and their fellow picketers have prevented CAF members, employees occupying essential, excluded, and unrepresented positions, as well as other personnel, from entering CFB Kingston."
Those locations, according to CFB Kingston, include "but are not limited to" the RMC Gate, McNaughton Gate, Vimy Gate South, and Vimy Gate North Gate, all on the grounds of CFB Kingston, according to the letter.
"Under the Federal Public Sector Labour Relations Act," the letter continued, "these employees do not have the right to strike and are expected to report to work. Furthermore, there are approximately 3,500 CAF members and their families who are being denied free unobstructed movement to and from their residences at CFB Kingston. Blocking access to premises, obstructing the public or employees from entering or leaving premises, and significantly delaying vehicles (5-15 minutes total delay is seen as excessive) may constitute various offences under the Criminal Code and may also render the employees involved liable to administrative and disciplinary action, as well as other measures."
PSAC, Canada's largest federal public service union,has been on strike now for ten days. With more than 155,000 members on the picket lines, it is one of the largest strikes in Canada's history, resulting in delays in everything from traffic and travel to passport application meetings.