Providence Care reinstates masking requirements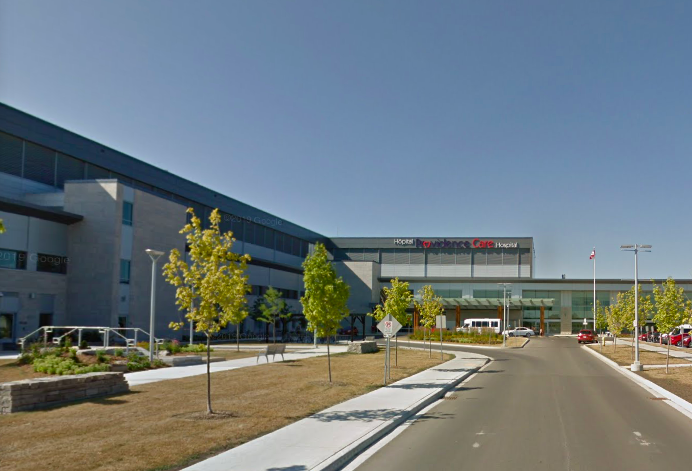 Providence Care is escalating control measures in response to rising COVID-19 and respiratory illness prevalence in the region. This includes re-introducing masking for individuals who work, learn, volunteer or visit Providence Care sites.
Effective Monday, Sept. 18, 2023, masking will be in place in clinical care areas for staff, students, volunteers and visitors at Providence Care Hospital (PCH), Providence Transitional Care Centre (PTCC) and community sites. According to a release from Providence Care, at Providence Manor, staff, students, volunteers and visitors must wear a mask at all times on and off resident home areas. The organization said that, as per Ministry of Long-Term Care guidance, visitors at Providence Manor may remove their mask when alone in a resident room.
Providence Care said that it has escalated measures due to an overall increase in community prevalence in our region. Control measures will continue to be evaluated in a manner that balances ease of access and patient, client, resident, family and staff safety, according to the release.
"To help prevent the spread of COVID-19 and infection, Providence Care encourages everyone to receive an annual flu shot, COVID-19 booster vaccine, practice diligent hand hygiene, wear a mask and stay home when sick," the health care organization stated.
Kingstonist spoke with Dr. Piotr Oglaza, Medical Officer of Health for Kingston, Frontenac, Lennox and Addington (LFL&A) Public Health, last week on Wednesday, Sept. 6, 2023, regarding the outlook for the respiratory illness season, which has already seen the first case of Influenza A in the region. Also last week, Kingston Health Sciences Centre (KHSC) announced the reintroduction of masking in some areas of its hospitals and clinics, which include Kingston General Hospital (KGH) and Hotel Dieu Hospital.
To learn out more about Providence Care, visit ProvidenceCare.ca