Providence Care enacting mandatory COVID-19 vaccine policy for staff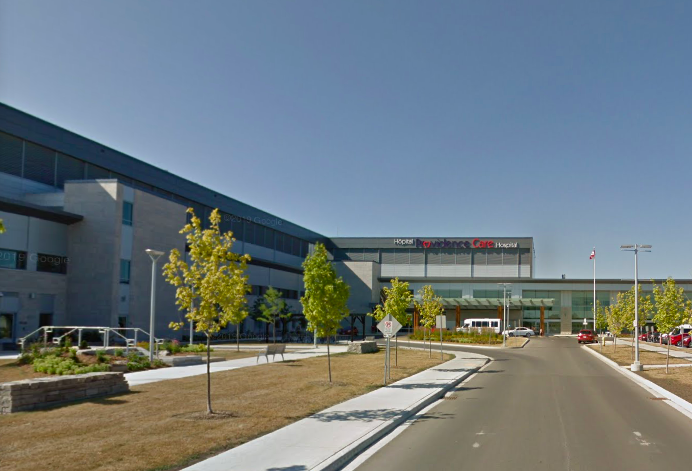 Providence Care is joining the growing list of hospitals and other healthcare organizations in Ontario enacting a mandatory COVID-19 vaccine policy for staff.
All staff working at Providence Care Hospital, Providence Manor, Providence Transitional Care Centre, and any of Providence Care's community-based mental health and support services sites must be vaccinated by Oct. 22, 2021, unless they have a documented exemption, according to a release from the healthcare organization, dated Tuesday, Sept. 7, 2021.
"Getting vaccinated remains the single most effective public health measure to reduce the spread of COVID-19 and the highly contagious Delta variant," said Cathy Szabo, Providence Care President & CEO. "Cases are starting to rise again and as a regional healthcare provider we have a duty and responsibility to do everything in our power to protect the health and safety of the people we serve and our staff."
The safety measure aligns with the new directive released by the province last month mandating healthcare employers to implement strict COVID-19 vaccination policies by Sept. 7, including having staff disclose vaccination status.
"To date, 86 per cent of Providence Care employees have provided proof of vaccination, but under this new directive we need to know the vaccination status of everyone," explained Krista Wells Pearce, Providence Care's COVID-19 Incident Command Leader. "All current Providence Care employees have been informed of our new mandatory COVID-19 vaccine protocol. We're giving them until Oct. 22 to receive their second dose. Failure to do so could ultimately lead to unpaid leaves of absences or termination."
Under Providence Care's new policy all current unvaccinated staff must get their first dose no later than Sept. 21, and their second dose no later than the Oct. 22 deadline, according to the release. This phased approach ensures anyone who has not yet been vaccinated has the necessary time to receive both doses.
Employees have until Sept. 28 to provide proof of vaccination of their first vaccine dose or documented exemption, and until Oct. 29 to provide proof of having received their second dose, according to the release.
Until then, all unvaccinated or partially vaccinated staff, as well as individuals who have yet to disclose their vaccination status must now undergo weekly COVID-19 testing.
"As we head into the fall we can't take any risks," said Wells Pearce. "We need to implement every protective measure we can to navigate through the fourth wave of the pandemic. We also need to do what's best for our staff and the vulnerable people we serve. We have patients, clients and residents who depend on us daily, and we have an obligation to provide them safe, high-quality care."
Providence Care said they are doing everything they can to reduce the transmission of the virus. Full vaccination is already a requirement for students doing clinical placements at any Providence Care site, as well as all volunteers and any new hires.
All contractors and vendors providing services in, at, or on any Providence Care site must also be fully vaccinated.
To learn out more about Providence Care, visit ProvidenceCare.ca