Providence Care maintains COVID-19 protective measures at all sites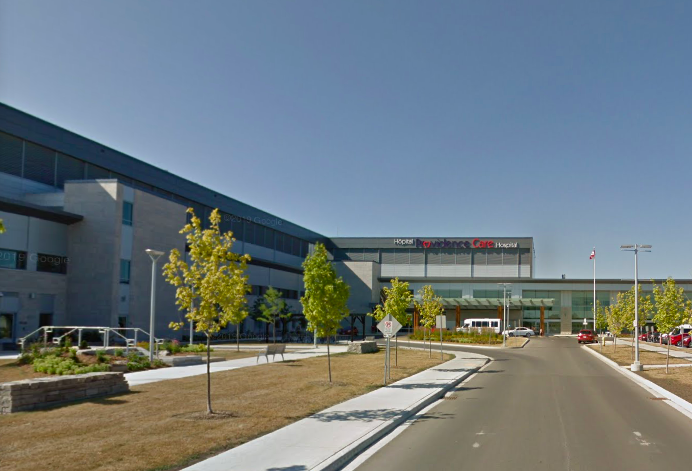 With the provincial government planning to end all pandemic requirements in public settings by the end of April, COVID-19 protective measures will remain in place at all Providence Care sites until further notice.
While keeping the current safety measures in place is largely consistent with other health care settings in the province, including KHSC sites, Providence Care said that they recognize this decision is difficult for their patients, clients, residents, and their loved ones.
"As a leading provider of specialized care in aging, mental health and rehabilitation, we have a duty to protect the health and well-being of everyone who enters our facilities, and relies on us for high-quality care," said Krista Wells Pearce, Providence Care's COVID-19 Incident Commander. "We will continue to review our safety measures on an ongoing basis, and do what's best for our organization, staff and the people we serve."
While overall hospitalizations and admissions to intensive care units have dropped significantly in recent weeks, the pandemic is not over, the organization said in a media release. As is the case with many health care facilities, Providence Care continues to experience high numbers of staff who are unable to work because they have tested positive for COVID-19 or have positive household contacts.
"COVID-19 is still with us, and the emergence of the Omicron variant reminds us the virus can spread quickly," said Dr. Gerald Evans, Providence Care's Medical Director of Infection Prevention and Control. "We must practise appropriate caution when dealing with COVID-19. Lifting protective measures for our vulnerable populations will continue to be evidence-based and informed by all indicators and trends available to us. Our first priority will always be the safety of our staff, the people we serve, families, visitors, and volunteers."
According to the release, the following protective measures remain in place at Providence Care sites:
Mandatory proof of vaccination: All staff, physicians and volunteers must be fully vaccinated. All registered visitors (some exceptions apply) must continue to show proof of full COVID-19 vaccination at screening desks to enter Providence Care sites.
Reduced visiting: Visitor restrictions remain in place across Providence Care sites. With guidance from the infection prevention and control team, and in some cases as directed by the ministry, Providence Care will determine when and how to safely bring more people into their sites. With long-term care, hospital and transitional care, and community services falling in different sectors, certain protective measures like reduced visiting may differ at each site.
Main entrance screening: All visitors are screened at the main entrances of Providence Care sites. Only those who pass screening are allowed to enter.
Masking and physical distancing: Anyone entering Providence Care sites must continue to wear appropriate personal protective equipment (PPE), including masks and any additional PPE as directed by staff, at all times. Individuals must also continue to practice physical distancing and proper hand hygiene.
Any changes to Providence Care's protective measures will be informed by local and provincial data, and in consultation with their infection prevention and control team, according to the release. The organization said they will continue to review the measures they have in place over the next several weeks and months to determine when it may be safe to lift them. Visit providencecare.ca for up-to-date information on current safety measures in place.