Providence Care announces end of COVID-19 quarantines and outbreaks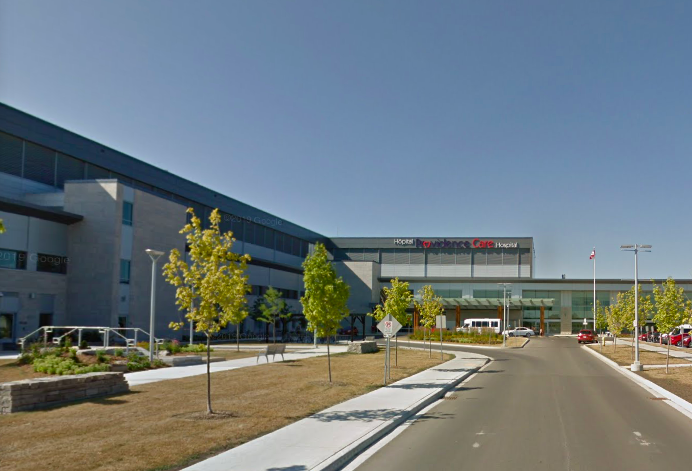 All Providence Care COVID-19-related quarantines and outbreaks have officially come to an end with no additional spread.
Providence Care announced on Wednesday, Apr. 15, 2020 that no further staff, patient, client or resident has tested positive for the virus since two Providence Care Hospital staff members tested positive at the end of March, nor since an outbreak was declared after a staff member at Providence Manor tested positive at the beginning of April.
"Because of our rigorous infection prevention and control measures, I'm pleased to report we were able to limit the spread of the virus to just those staff members who initially tested positive for COVID-19," Providence Care President and CEO Cathy Szabo said in a statement. "No patient, client, resident or additional staff have tested positive for COVID-19, and our teams across the region are determined to keep it that way."
According to Providence Care, four of its staff members tested positive for COVID-19 in total. As a result of the confirmed cases, two units at Providence Care Hospital were placed under quarantine, and the aforementioned outbreak was declared at Providence Manor. The quarantine and outbreak measures that were put in place as a result have now been lifted. At this time, no patient, client or resident at any Providence Care site has tested positive for the virus.
The following measures are still in place at all Providence Care sites:
All staff at Providence Care Hospital and the Providence Care Community sites, are screened daily, both prior to their shift and upon all re-entries for signs and symptoms of COVID-19.
As per Ministry of Long-Term Care directives, all Providence Manor staff are screened twice a day, at the beginning and end of shifts, as well as all re-entries. Screening includes taking temperatures. Staff must also wear masks for the duration of their shifts.
Monitoring staff, patients, clients and residents for symptoms of illness carefully with initiation of COVID-19 swabbing early.
Enhanced housekeeping measures, including extra cleaning of high-touch surfaces and common areas.
Encouraging staff to practice safe social/physical distancing wherever possible while at work.
At Providence Care Hospital and Providence Manor, visitors are restricted to only essential visitors (those with a loved one who is end-of-life). Essential visitors are also actively screened for signs and symptoms of COVID-19, are given masks to wear, and are only permitted to visit their loved one's room.
Providence Care's Community Services across the region continue to provide care for clients in their homes and long-term care facilities. To help reduce the risk of community transmission of COVID-19, all programs have incorporated alternate service delivery strategies, which may include:
Virtual visits and connecting with clients/families via telephone or video conferencing
Developing wellness plans to mitigate the impact of social isolation on clients
Continuing with face-to-face appointments and home visits only when deemed clinically essential
"While we were able stop the spread of COVID-19 during these quarantines/outbreaks, we know the fight against this deadly virus is far from over. Even during these uncertain times, our commitment to enhancing the quality of life of the people we serve is as strong as ever," Szabo said. "We will continue to work with Kingston, Frontenac, Lennox and Addington (KFL&A) Public Health and implement every safety precaution possible to ensure all Providence Care sites remain safe places to work and receive care."