Providence Care activating more beds to ease pandemic stress on hospitals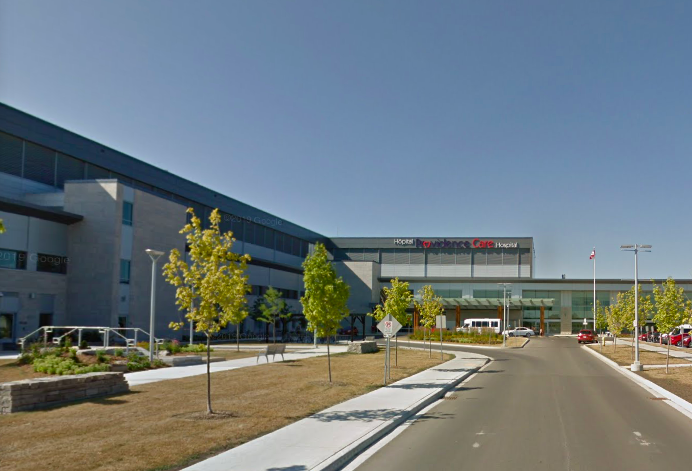 A local hospital is adding 23 beds to help relieve pandemic-related pressures as COVID-19 cases rise at an alarming rate. The beds come from an April 2020 initiative that saw Providence Care Hospital convert many clinical and non-clinical spaces, making way for 200 new beds in areas such as consult rooms, patient lounges, and outpatient spaces, as well as its learning centre.
Of those 200 beds, 29 were opened last spring, and the hospital is now activating an additional 23 beds.
"We know we have a big role to play to help address the increasing pressures on the provincial healthcare system. Our role is to open additional beds, accept more patients and help our acute care partners create critical care capacity," said Cathy Szabo, Providence Care President & CEO. "By creating more capacity and admitting additional patients, our acute care partners are in a better position to admit more out-of-region patients."
In a news release dated Wednesday, Apr. 14, 2021, the hospital stated that the majority of new patients will come from its regional partners across southeastern Ontario. However, they will also be accepting patients from elsewhere in the East region as needed.
"Our numbers evolve on a daily basis as regional pressures change. We are admitting a much higher number of patients from Kingston Health Sciences Centre than we normally would each week. We have also had admissions from Lakeridge Health, Campbellford Memorial Hospital and Peterborough Regional Health Center, and have engaged with The Ottawa Hospital to support their needs as well. These are non-COVID patients who are medically suitable for post-acute care," said Krista Wells Pearce, Providence Care's COVID-19 Incident Command Leader. "At this time we are only activating the 23-bed outpatient clinic space, but we have other areas ready to open if needed."