Proposed Indigenous supportive housing program seeks Council approval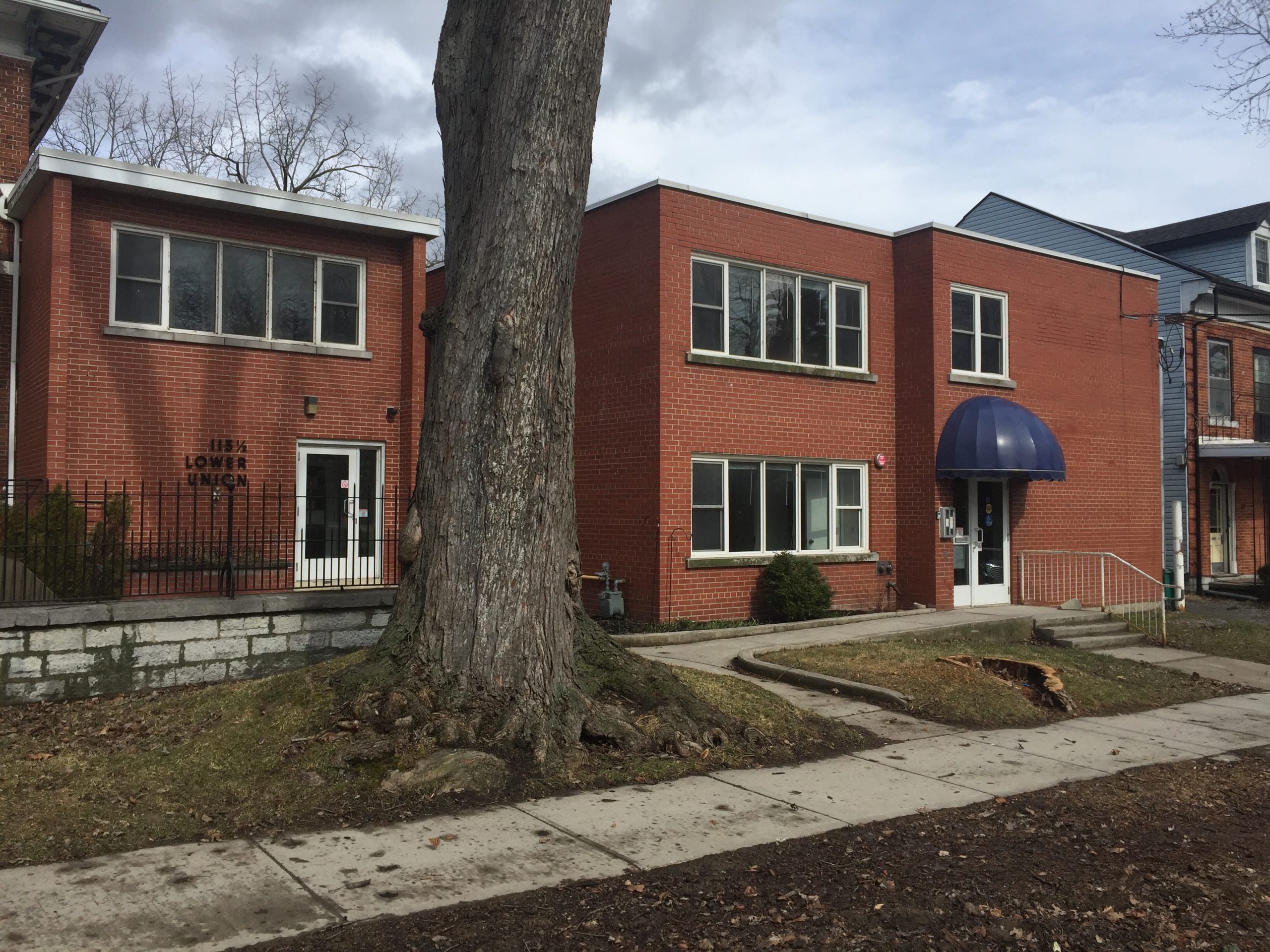 A report to Kingston City Council released today proposes the use of the City-owned building, 113 Lower Union Street, for an Indigenous Supportive Housing Program. If approved, the facility will house up to 19 homeless and precariously housed individuals beginning in late 2021.
With Council's approval, Tipi Moza (Iron Homes) will partner with the City and enter into a five-year leasing agreement "to provide supportive housing, operate an Indigenous housing service centre, and provide Indigenous cultural awareness to services in the City," the report reads.
Additional services for Indigenous clientele will include eviction prevention, housing outreach, and housing referral services.
A member of the Ontario Non-Profit Housing Association, Tipi Moza was developed under the Canadian Mortgage and Housing Corporation (CMHC) Urban Native Housing Program, and founded in 1989 by members of the Indigenous community. Tipi Moza provides subsidized housing for First Nation, Metis and Inuit families, and currently operates 17 rent-geared-to-income units, 9 affordable units, 10 portable housing allowances, and maintains a waitlist of over 50 Indigenous people in Kingston.
"The Indigenous-specific housing service centre will enable a culturally supportive environment and help address the systemic barriers experienced by Indigenous community members," said Robert Rittwage, Communications Director for Tipi Moza.
"This partnership demonstrates a true step toward authentic Indigenous inclusion. We are grateful for the opportunity and will continue to walk this path of healing and reconciliation, together."
The report recommends that the lease agreement be valued at $1 per year, and that the City provides two years of operational funding to Tipi Moza for up to $75,000 per year from the Social Services Relief Fund. The City's 2021 operating budget has additionally allocated $82,000 for the building's operating costs.
The City will work with Tipi Moza after the two-year period to find long-term funding for the facility.
As part of the leasing agreement, Tipi Moza will provide the City's Housing and Social Services department with 20 hours of Indigenous cultural awareness support per year throughout 2021 and 2022.
"This opportunity was created through both the recommendation by the Mayor's Task Force on Housing and Housing and Social Services' continued focus in improving culturally informed services within our department and across our network of service providers," stated City of Kingston's Housing and Social Services.
The Mayor's Task Force on Housing's report A Foundation for the Public Good: Recommendations to Increase Kingston's Housing Supply for All (Kina-maamweh we niimadziwiin) acknowledges that "Indigenous people are over-represented among those in core housing need or those who are homeless," and moves to align municipal resources with provincial and federal programs designed to assist with culturally supportive housing initiatives.
The City maintains that these hours of service are an important resource, and will be utilized in many forms throughout the partnership.
"Tipi Moza is Kingston's only Indigenous housing provider," the City of Kingston's Housing and Social Services stated.
"In 2020, they responded to the City's Request for Expressions of Interest on the Lower Union Site and, after several facilitated meetings with our housing consultant, we were able to arrive at a framework agreement for Lower Union Street that allows Tipi Moza and the City of Kingston to partner on this site."
The building at 113 Lower Union Street was built in 1950 as a private hospital. It became a mental health facility in 2002, when Addiction and Mental Health Services KFLA purchased the property. The building currently contains 19 bedrooms with two-piece bathrooms, shared bathing facilities, a kitchen, common spaces and an administrative office.
The City acquired the facility in May 2020 for $2.1 million, intending for the facility to be used as affordable, supportive housing for underserviced community groups. In the fall of 2020, City staff began a Request for Proposals (RFP) process to secure a long-term operator for the building, but had limited success.
The City has since utilized the space as emergency response housing for the Kingston Youth Shelter throughout the COVID-19 pandemic, as physical distancing could not be maintained at their former location, 234 Brock Street.
The facility was additionally used as a short-term isolation space for shelter users showing symptoms of COVID-19. Self-isolation for individuals experiencing homelessness is now being provided out of a motel through Addictions and Mental Health Services.
Kingston Youth Shelter was relocated due to a prospective interim housing project for the former location, now confirmed to be the Indigenous supportive housing project. The move was also necessitated by rehabilitation work at 113 Lower Union Street funded by the Ontario Priorities Housing Initiative, which began earlier this spring.
Kingston Youth Shelter is currently settling into the former Fairfield Manor West site at 805 Ridley Drive and is expected to remain at the new address for the foreseeable future.
The City will eventually complete a formal RFP process for 805 Ridley Drive.