Porta-potty pyros no laughing matter in Napanee
A string of intentionally lit fires is no laughing matter, despite the crappy location. Over the Canada Day weekend, a vandal or vandals lit two porta-potties on fire in two separate locations in Napanee.
Sometime overnight Sunday, Jul 2, 2023, a portable toilet was destroyed by fire at the Napanee Fairgrounds. According to a post on Facebook by Kim Sunstrum, her husband reported the fire at 5:30 a.m. on Monday, July 3, when he noticed a grass fire while taking his dog for a walk. By that time, the fire was mostly out, and another man came and poured sand over the grass to snuff out the flames. This fire also singed a garbage barrel and a nearby tree.
With the recent dry conditions, community members noted that this could have been a very dangerous fire, close to homes and to buildings on the fairgrounds. These include show barns that are relic airplane hangars from a First World War airbase in Deseronto, which were moved to the site of the county fair after the war. One commenter suggested that these barns "would likely go up like kindling."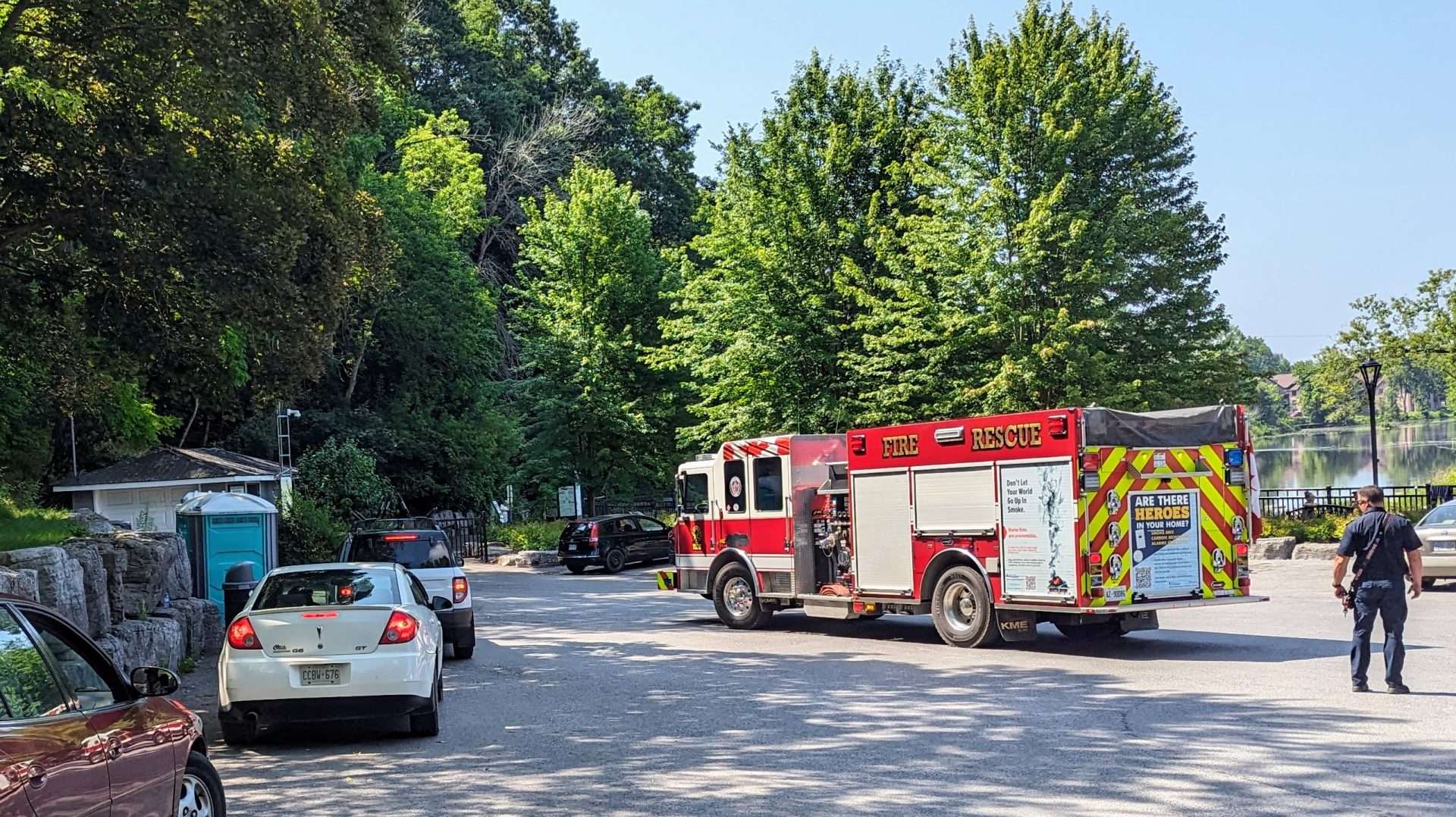 Sometime after dark on Monday, July 3, 2023, a second porta-potty was set ablaze at Springside Park. Firefighters on the scene Tuesday morning confirmed that they were responding to the site for the second time, as the overnight fire had flared again around 10 a.m. This fire was no accident, according to the first responders, and they were hopeful that security cameras in Springside Park caught the vandals in action.
Another troubling fire was set over the weekend at Napanee District Secondary School on the rubberized outdoor running track, according to the firefighters. This fire damaged the barely used track, which was only recently upgraded in June 2019.
In response to Kingstonist inquiries, the Ontario Provincial Police (OPP) confirmed they are aware of the rash of intentionally lit fires, and indicated they would be providing further information later today, Tuesday, Jun. 4, 2023.
Kingstonist has also reached out to Greater Napanee Fire Chief Bill Hammond for comment, and will provide updated coverage as more information becomes available.