Police investigating assault causing serious injuries in downtown Kingston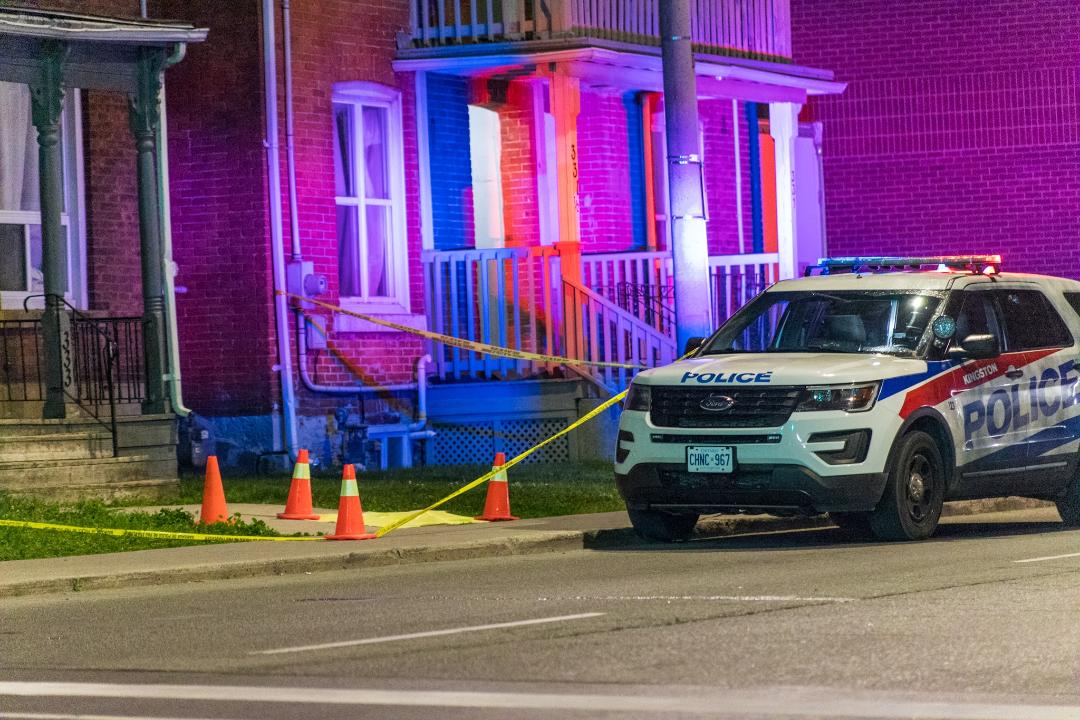 A fight in the downtown core that resulted in police locating an unconscious male is currently being investigated by Kingston Police.
Police were initially dispatched to a fight in progress at 2:43 a.m. on Tuesday, Jul. 2, 2019 . While the original call stated the fight was taking place at The Spot Night Club, police were informed that the incident was actually in the area of Division and Brock Streets, just south of The Spot.
"Upon arrival they were directed to Brock Street where a male was located unconscious," said Const. Ashley Gutheinz, media relations officer for Kingston Police. "Frontenac Paramedics and Kingston Fire and Rescue also attended, and the male was transported to KGH."
According to Gutheinz, another male was arrested during the same incident, however, that male was arrested for being intoxicated in a public place after he ran from police.
The status of the male victim transported to hospital is currently unknown, but police believe that he had serious injuries when he was transported by Frontenac Paramedics.
The assault investigation is ongoing. Anyone with information regarding the fight, assault, or those involved is asked to contact Kingston Police at 613-549-4660 ext. 0. Tips can also be made anonymously by calling the Kingston Police general number (613-549-4660 ext. 0) and asking to remain anonymous.