Paul Bernardo moved from Millhaven Institution to medium security prison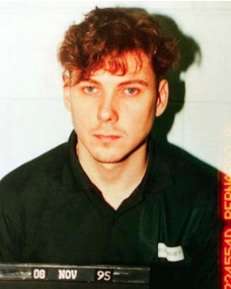 In a move that has generated many questions but few answers, the Correctional Service of Canada has quietly transferred notorious killer Paul Bernardo from the maximum security Millhaven Institution to a medium security prison in La Macaza, Quebec.
The Correctional Service of Canada (CSC) declined to comment on the move but it was confirmed by long-time family lawyer for the French and Mahaffy families, Timothy Danson.
"As per subsection 8(2) of the Privacy Act, we are not able to disclose personal information regarding an offender. Commissioner's Directive (CD) 022: Media Relations lists the information that may be released to the media, in accordance with this Act," said the Correctional Service of Canada in response to inquiries from the Kingstonist.
Bernardo was sentenced to life imprisonment, and declared a dangerous offender, after he and his former wife, Karla Homolka, committed a series of rapes and murders in the Greater Toronto Area in the late 1980s and early 1990s, including the murders of Leslie Mahaffy and Kristen French.
Danson described both the decision to move Bernardo to a medium-security prison, as well as CSC's refusal to publicly share its reasons for that decision, as "highly disappointing."
"From my perspective, Paul Bernardo committed the most unspeakable crimes imaginable, and for him — for someone this dangerous — to be transferred from maximum security to medium security, and that the victims, the French and the Mahaffy families, have no right to know why… is really offensive," said Danson. "And it's unfair, it's unjust, and it's hurtful to them. But I also equally believe that the general public would feel the same way."
Danson explained that the move is likely to also bring additional hardship to the French and Mahaffy families. "The next parole hearing is earmarked for November of 2023. The last one, because of COVID, we had to do it by Zoom. But otherwise, we are physically present at the parole hearing, and the fact that it's now going to be in Quebec, and not something that we can drive to, in Kingston, you know, it obviously makes things more difficult for the families," Danson said.
Danson said he has also been met with a dearth of information regarding Bernardo's transfer. "I went further to ask… is he in protective custody? Or you know, on a range of sex offenders — because generally people like Paul Bernardo are never released into the general prison population. And so… we've got some real concerns, but we have zero answers."
Danson said that the quiet move is likely to leave the public less confident in the justice system. "It leaves us to speculate: are they saying that he's not a risk of escaping from prison, so therefore, he doesn't need to be in maximum security? Well, what we do know [is] if someone like Paul Bernardo ever got out, there would be a serious, serious risk to public safety and that's why the parole board has denied him parole twice," Danson continued.
"This information should not be private. We have an application — we argued in the Federal Court of Appeal a number of months ago, I think in February — I argued seeking the records which Paul Bernardo relies upon to persuade the Parole Board why he doesn't think he's a risk to public safety. And we're also asking for the release of the audio recording and/or transcript of the hearing, so that the general public through the media can learn exactly the rather stunning and deeply disturbing evidence he personally gave at the hearing. None of this should be private," Danson said.
"The public has a right to know. First of all parole hearings, as you know, are public. And these offenders are asking for a public remedy that is to be relieved from the consequences of their life sentences and be put back amongst the community. So at every level, whether it's for the purpose of the parole hearing, or moving from maximum to medium when you are a serial murderer and rapist, the public has a right to know, and it's as simple as that. It's disappointing. That's all I can say."
Danson said he hopes the public will speak out to government officials and demand greater transparency in the correctional system.
"This is very much public interest. And, you know, I think that the decisions of this nature violate… our free speech protections that are guaranteed in this country. And even though this transfer from maximum to medium is not a court proceeding… I think it is analogous to the open court system, that justice at every level, must be done publicly and transparently," Danson lamented. "And what I find so counterintuitive to those who argue against me, and strongly argued against me in the Federal Court of Appeal in February, is that they don't seem to appreciate that greater transparency in the criminal justice system will build, in fact, public confidence in the system — if they understand how it operates and why… But when you keep things secret from the public, that inevitably will create cynicism and suspicion… The system depends, it operates on trust, you have to have trust. So [the approach to this transfer process is] very counterintuitive."
For its part, CSC said that "public safety is the paramount consideration in every decision made" by the national correctional agency.
"While we cannot comment on the specifics of an offender's case, we assure the public that this offender continues to be incarcerated in a secure institution, with appropriate security perimeters and controls in place. It is important to note that this offender is serving an indeterminate sentence, which means that there is no end date to their sentence."