Over $2.8M investment in 'regional connectivity' announced at Kingston Airport
Four regional airports in southern Ontario are receiving support through FedDev Ontario in the form of a non-repayable contribution of over $2.8 million, MP Mark Gerretsen announced from inside the Kingston Norman Rogers Airport.
The announcement took place on the afternoon of Tuesday, Aug. 30, 2022, with Gerretsen making the announcement on behalf of the Honourable Helena Jaczek, Minister responsible for the Federal Economic Development Agency for Southern Ontario (FedDev Ontario). The monetary injection, Gerretsen said, has been made possible through the Regional Air Transportation Initiative, and will be split between four Ontario airports: Cornwall Regional Airport, Huronia Airport, Arnprior Airport, and, of course, Kingston Airport, where the announcement took place.
"It is important that we support our regional airports, airlines, and transportation ecosystems across southern Ontario for the thousands of workers employed in this sector and for the many businesses and communities that depend on them," Minister Jaczek said in a statement.
"By investing in these four airports, we are strengthening our regional connectivity networks to build a stronger, more resilient economy."
According to the federal government, the City of Kingston, which operates the Kingston Airport, is receiving a $1.3 million non-repayable investment "to support increased safety measures and strategic planning to adapt the airport to a post-COVID environment." The funds, the federal government said, will "enable Kingston Airport to bring back more than 18,000 passengers" who travel between Kingston and Toronto.
"Critical to Kingston's diverse economic success is the Kingston Airport, which fosters economic growth and regional connectivity. Today's investment will benefit the connectivity of Kingston's air transportation hub, as well as three other rural airports across southern Ontario that will be able to boost local economies and adapt to a post-pandemic world," Gerretsen expressed.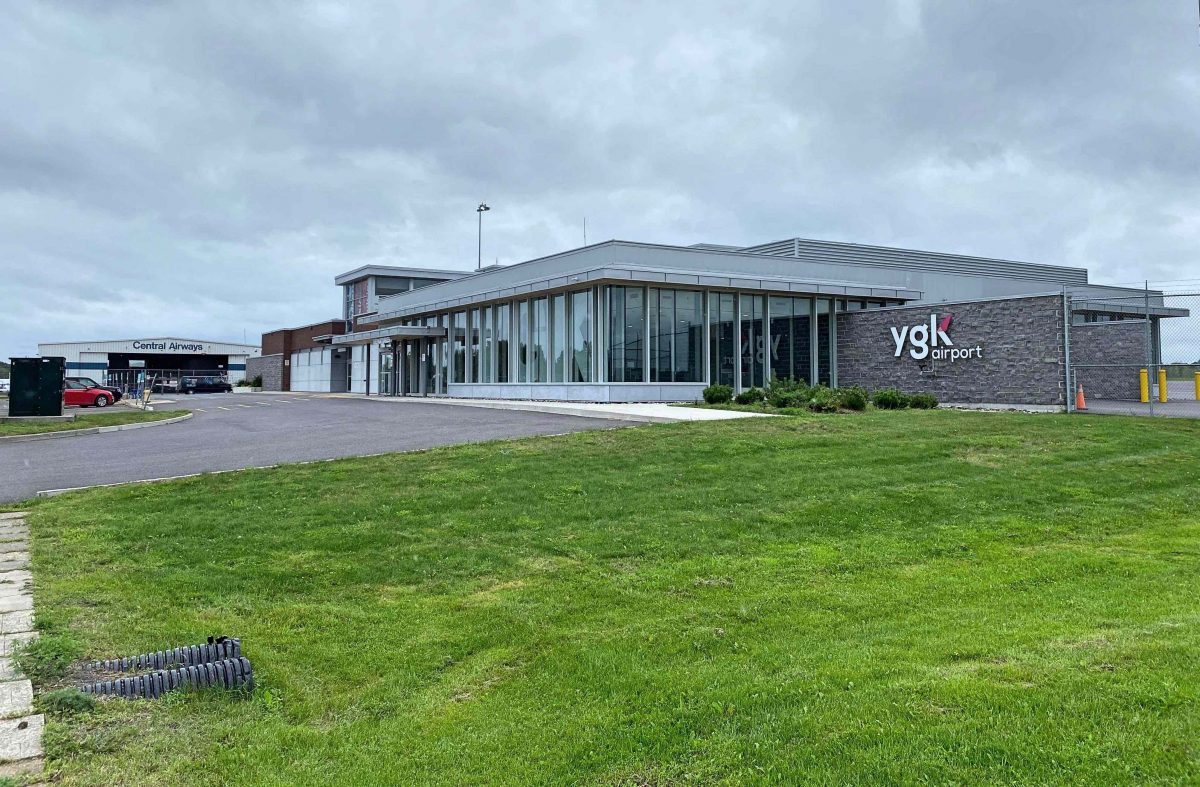 In response to questions from the media and pushing back on the perception that regional air travel is mostly the purview of executives and wealthy, Craig Desjardins, Director of the Office of Strategic Partnerships for the City of Kingston and Kingston Airport, said that it currently costs only $157 to fly from Kingston to Toronto.
Julian Roberts, President and CEO of Pascan Aviation, also highlighted that a ticket to Montreal currently costs $89 on his airline, which recently announced partnership with Kingston Airport. Roberts also expressed excitement around the number of students from across the country and around the world who will be able to access Kingston – and therefore the city's three post-secondary institutions – through the airport.
For his part, Mayor Bryan Paterson spoke of just how often Kingstonians and those visiting the Limestone City alike approach him about when the local airport will begin service again, noting how excited people are when he tells them flights will begin again in September.
"Air travel as a sector was hit hard by the pandemic and our regional airport was no exception," Paterson said.
"This federal funding provided much needed support to ensure we could make it through this difficult period and positioned us to be able to hit the ground running now that air travel is beginning to recover."
The funding being invested in the three other southern Ontario airports is as follows, according to the Government of Canada.
Cornwall Regional Airport is receiving over $1.1 million to "help adapt existing facilities including funding for a new terminal design, electrical upgrades, runway lighting and security camera installations."
Huronia Airport is receiving $310,000 "toward the continued operation of the airport's GPS landing process and replacement of runway lighting."
And Arnprior Airport is receiving $47,500 to "sustain critical regional air operations and services by adding a video security system to provide 24/7 surveillance as well as an automated fuelling system."
For more information on Kingston Airport – also known as YGK Airport after its official airport code – visit the YGK Airport website. Flight services at the airport will begin in September 2022, according to the City of Kingston.
With files from Cris Vilela.