Ottawa police officer killed in crash was former Kingston firefighter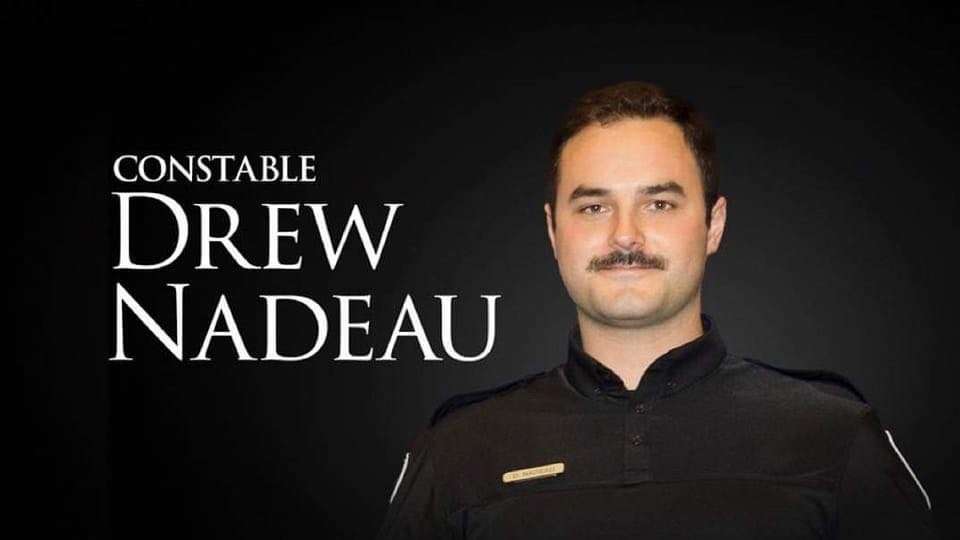 A collision on Highway 7 near Perth, Ontario has claimed the life of Ottawa Police Constable Drew Nadeau, who also served as a volunteer with Kingston Fire and Rescue early in his career.
The fatal collision involved a transport truck and Nadeau's passenger vehicle, and took place just after 3:45 a.m. on Friday, Nov. 18, 2022, just east of Drummond Street East in Perth, according to a release from the Ontario Provincial Police (OPP).
The transport driver did not sustain any injuries, and Nadeau was pronounced deceased at the scene.
Nadeau, who was 31 at the time of his death, began as a volunteer recruit with Kingston Fire and Rescue (KFR) in December 2018, and resigned when he was hired by Ottawa Police.
"KFR is deeply saddened by the loss of our former colleague. Drew's time as a volunteer with KFR was a reflection of his commitment to service and duty," KFR said in an email to Kingstonist. "We would like to pass on our condolences to his family, friends and colleagues. The first responder community feels this loss."
Kingston Police also provided a statement to Kingstonist regarding Nadeau's death:
"Kingston Police wishes to express condolences to the family, friends, and coworkers of Ottawa Police Constable Drew Nadeau who passed away tragically on Friday in a motor vehicle collision on Highway 7 as he returned to his home in Perth from work. Our thoughts are with his loved ones during this time of mourning."
The collision remains under investigation with assistance from the OPP Technical Collision Investigators (TCI) and Reconstructionist. The OPP is asking anyone who may have witnessed the collision or may have information to call the Lanark County OPP at 1-888-310-1122.