OPP update, call for witnesses after 30 calls for service in 24 hours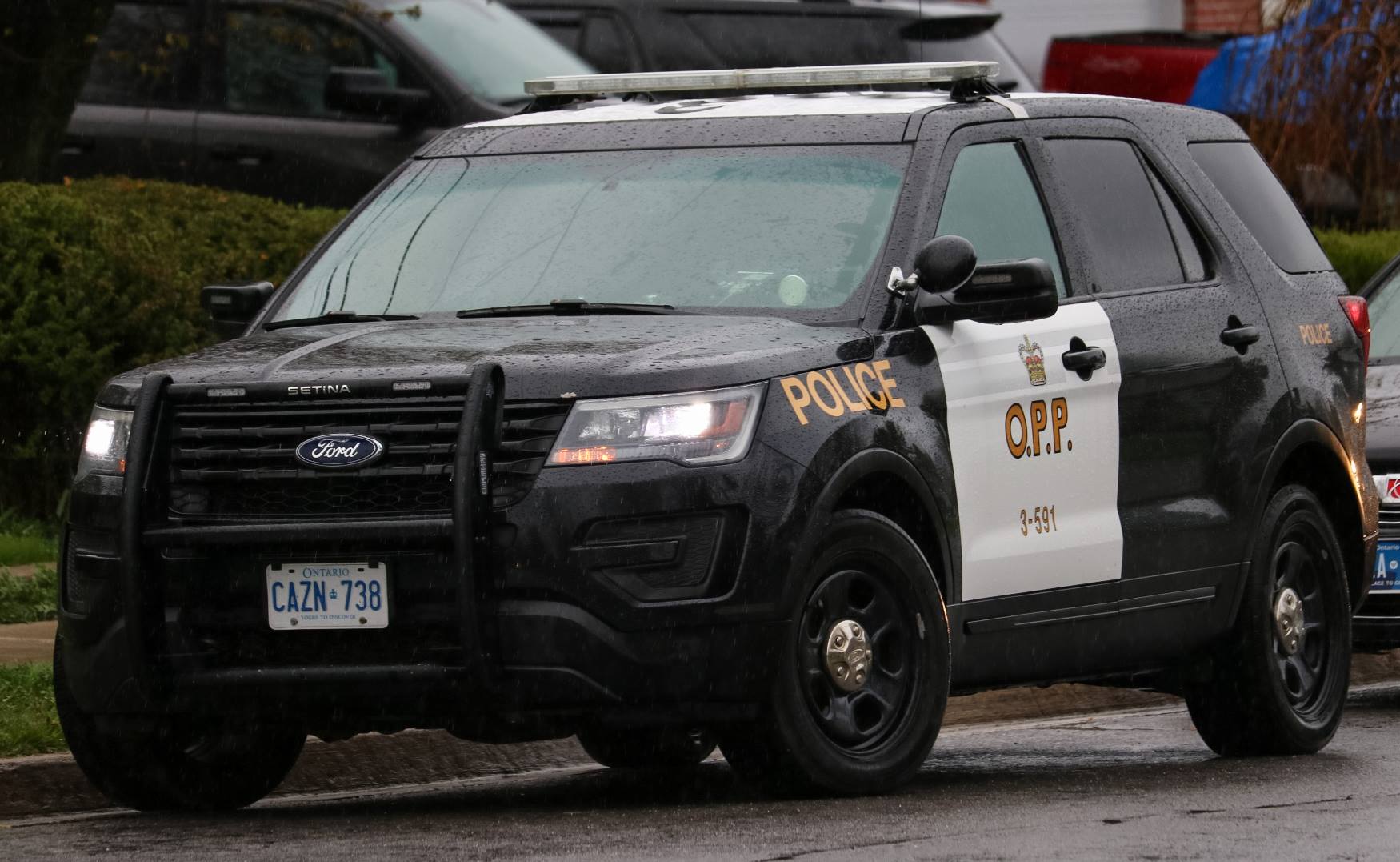 On Tuesday, Jun. 14, 2022, members of the South Frontenac and Sharbot Lake Detachments of the Ontario Provincial Police (OPP) responded to 30 calls for service.
According to a release from the OPP, the calls included one person who was arrested for impaired driving, a break and enter in progress, a series of break and enters to cottages and mischief.
The OPP provided the following breakdowns of those arrested and charged:
Local driver charged with impaired driving
At approximately 2 p.m. on Tuesday, June 14, 2022, officers responded to a single motor vehicle collision on Sunbury Road, in South Frontenac Township. According to the release, officers located the vehicle and driver. Frontenac Paramedics were on scene and transported the driver to the hospital with non-life-threatening injuries.
As a result of the investigation, Frontenac OPP have charged Melissa Sheroneau, age 41, of Loyalist Township with
Operation while impaired – alcohol and drugs, and
Operation while impaired – blood alcohol concentration (80 plus)
Sheroneau was released from custody and was scheduled to appear at the Ontario Court of Justice in Kingston on Tuesday, July 14, 2022. Her licence was suspended for 90 days and the vehicle was impounded for seven days. She will be responsible for all related fees and fines.
Arrest made in North Frontenac break and enter
At approximately 4:30 that same day, OPP members from Sharbot Lake Detachment, Lennox and Addington Detachment, Emergency Response Team (ERT) and Canine Unit responded to a break and enter in progress at a residence on South Mazinaw Heights Road, North Frontenac. OPP said that the suspect was located a short distance away thanks to their collaborative containment effort.
Jason Edward Nicholson, age 44, of Bancroft was charged under the Criminal Code with the following
Break, enter a dwelling house with intent to commit indictable offence
Mischief under $5,000
Failure to comply with release order – other than to attend court
Nicholson was held in custody for a bail hearing on Wednesday, June 15, 2022.
Cottage break and enters in South Frontenac
South Frontenac OPP responded to a break and enter at a cottage on Stewart Lane in South Frontenac Township shortly before the Sharbot Lake Detachment headed out to North Frontenac.
At approximately 4 p.m. South Frontenac OPP responded to the break and enter call, and reported that the incident would have occurred in early May 2022. According to the release, upon further investigation, several other cottages had been entered. The owners are being contacted and the investigation is on going.
The OPP reminds the public to ensure that their property and vehicle are securely locked up. In the release, police also recommend photographing, labelling and recording serial numbers of their property.
OPP looking for witnesses of mischief in Verona
Members of the South Frontenac OPP Detachment are looking for anyone who may have information regarding a series of mischiefs done to motor vehicles. According to the release, at some point overnight on Tuesday, June 14, 2022, several motor vehicles tires were slashed in the area of Road 38 in Verona.
The Frontenac OPP is seeking assistance from the public and advising people to be aware of any suspicious activity in their neighbourhood. If anyone has any knowledge of this incident, they are asked to contact the OPP at 1-888-310-1122. Those who wish to remain anonymous, may call Crime Stoppers at 1-800-222-8477 (TIPS), or submit a tip online at www.crimestoppersquinte.ca where tips may be eligible to receive a cash reward of up to $2,000.